Windows 7 has come with a ton of new features when compared to Windows XP. If you are still wondering if you should upgrade, check out the top 10 features of Windows 7. I have been using the OS for some time and looking at the number of changes. This is a major upgrade.
10 Best Features of Windows 7 You should know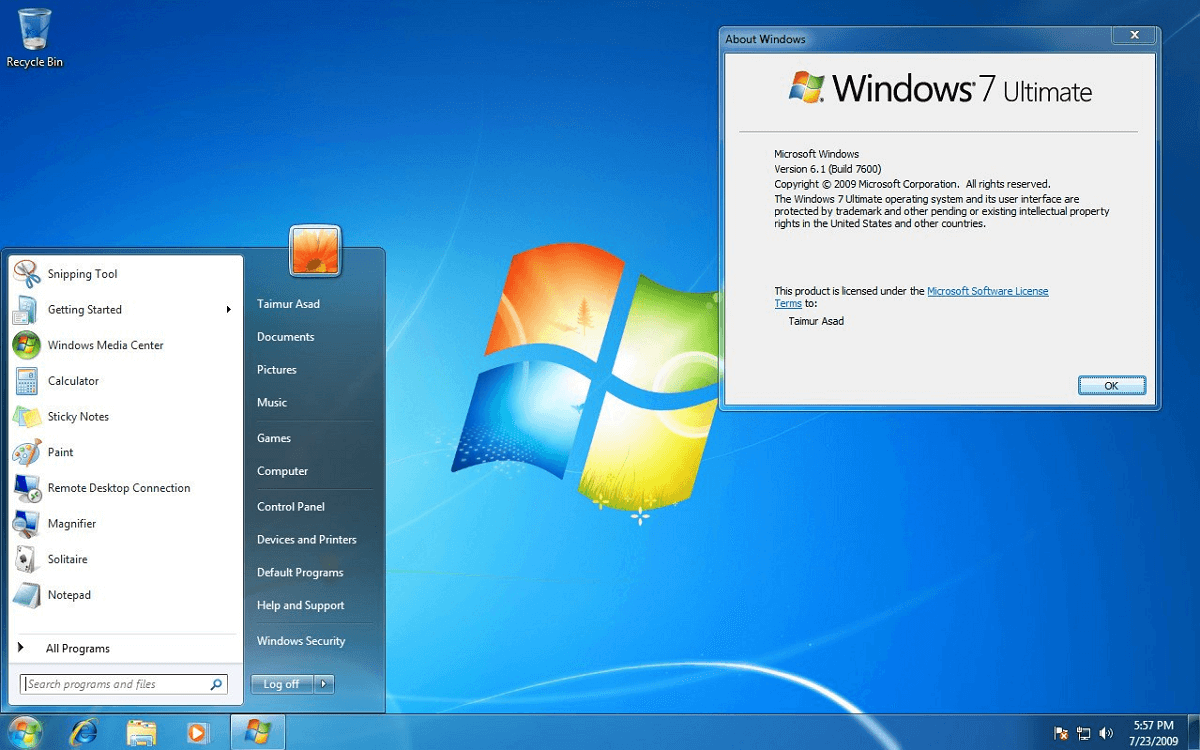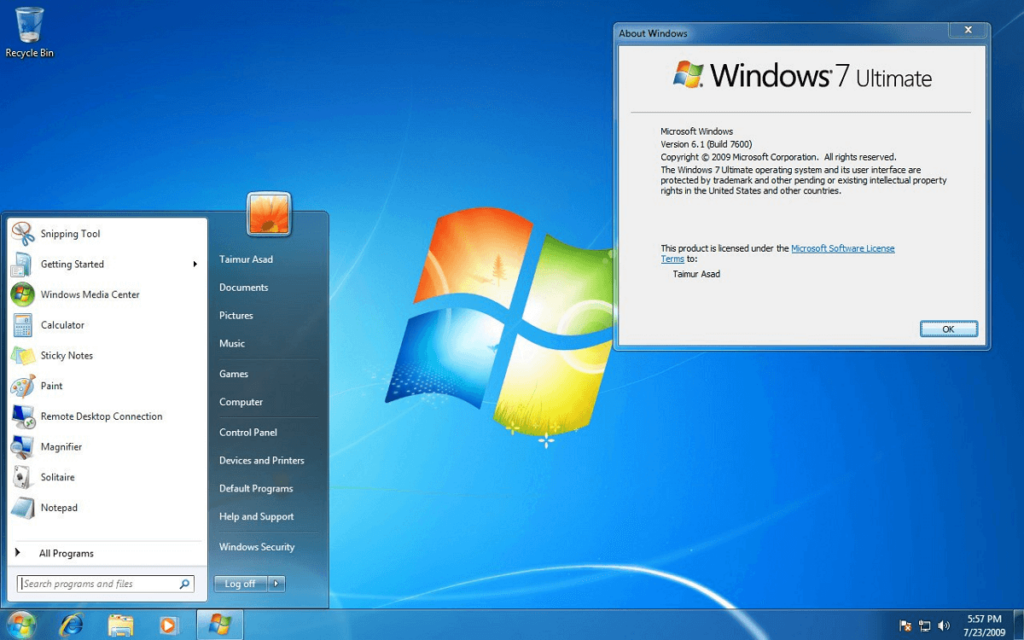 1] Solution Center
This should be the one-stop place where you can find all the problems related to your  Windows 7. The user gets notified on the taskbar, which ultimately points here.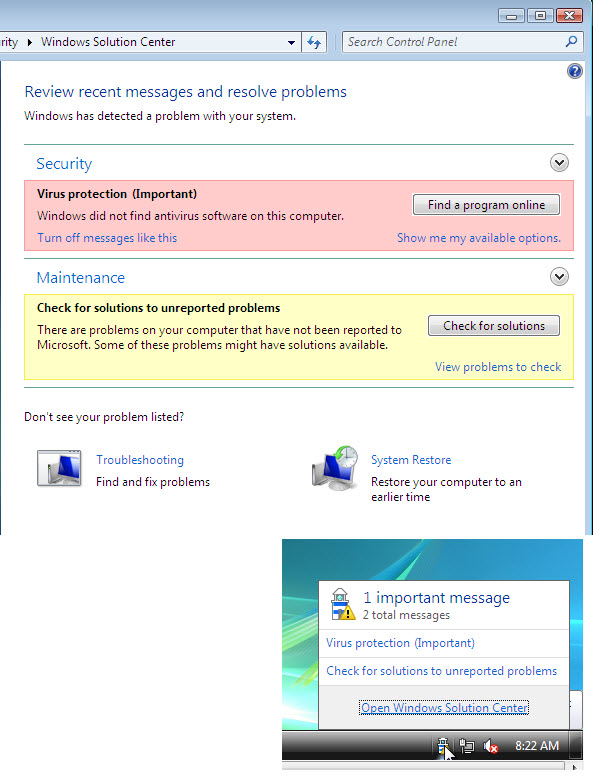 Windows 7 seems to be better organized as you will be able to see related features also available like System Restore or Performance report. This comes under Security
2] Credential Manager
This new feature allows you to maintain all your credentials related to websites or when you connect to another computer. It's called as CredMan KeyRing, which is a vault.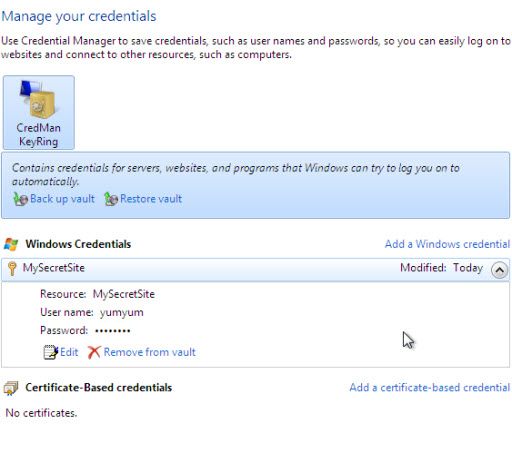 It's further divided into
Windows Credentials where you can  Resource name, user name, and Password. The resource could be a printer, computer, or other devices.
Certificate-Based Credentials: A certificate manager here keeps track of all your certificates, personal or from a third party. You can create a quick reference over here.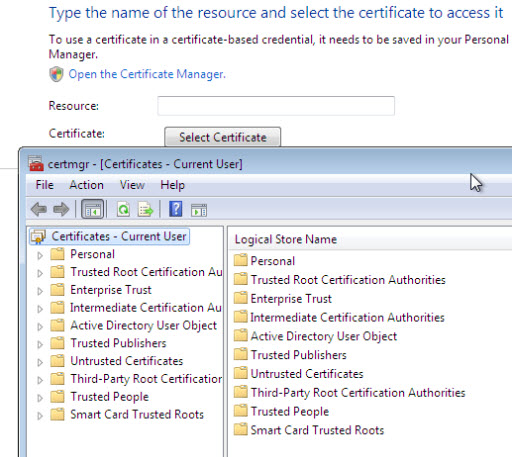 3] Bitlocker Encryption
Encrypting each file is a story of the old days. It's time for Windows 7 to put a lock on the complete drive itself, which includes system files and files required for booting. Bitlocker encryption will be useful to safeguard from hackers and unauthorized users.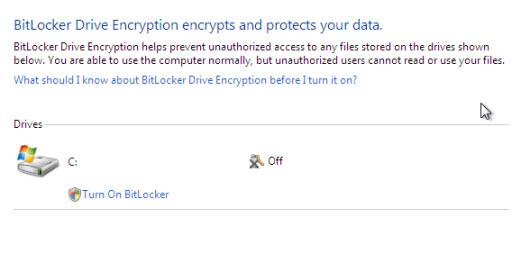 However, when you copy the files to another drive, it will automatically decrypt. It should always be done when it's taken out of the drive. Stay Tuned for more
4] Turn Windows features on or off
Before this version of Windows, if you did not want to use the features of Windows, the only option was to uninstall. But with Windows 7, you can just turn it off by selecting or deselecting a check box. However, this will not cut any space on your hard disk. It still stays on your computer.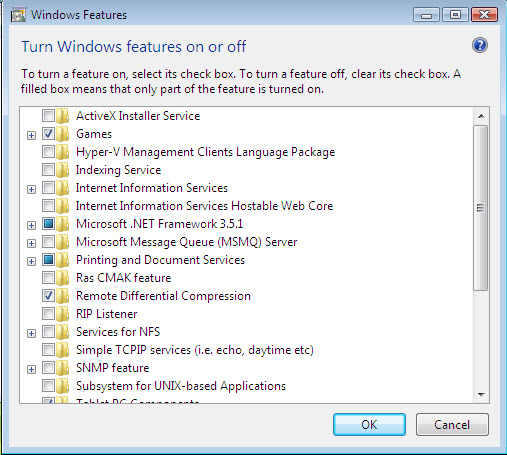 This way, one can restrict people from using certain programs and still can install and use it for themselves. Find it in Control Panel > Program.
5] Install Program from Network
We could not find an exact one on this but seeing the description. It seems this place will be either list of software you install from the network or Cd or Internet. This will maintain a list if you want to install it again. However, you will still have to use Add remove stuff to uninstall the program.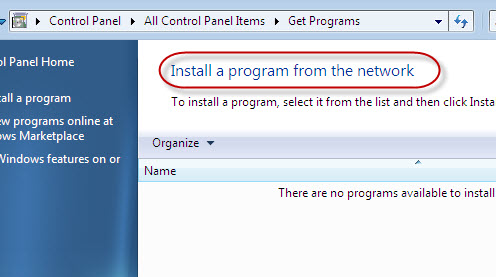 6] Display Color Calibration
This wizard program allows users to create a complete display profile, including brightness adjustments, RGB mode, and others. This will be very useful for people even to restore their display settings when it screws up.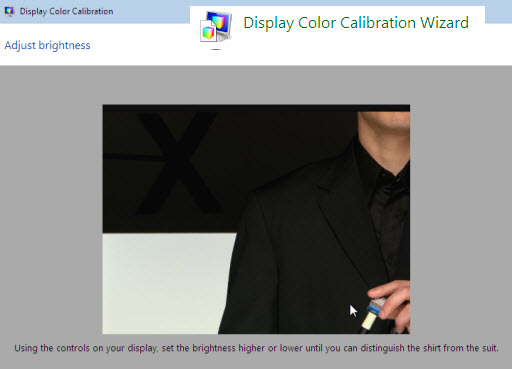 7] Workspace Center
You can add a complete computer to a workspace and share. Moreover, You will also be availing the resources from the workspace, and the Setup wizard will do that. Not sure, but this concept could be similar to a document or team workspace.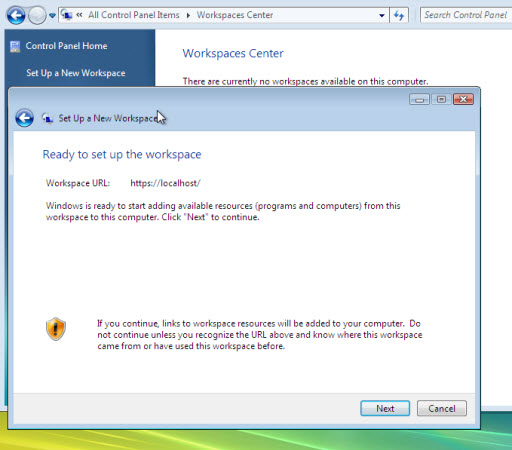 8] Notification Areas Icons
This will be a central place to manage all your notifications popping up on your taskbar. You will be able to turn it off or restore icons.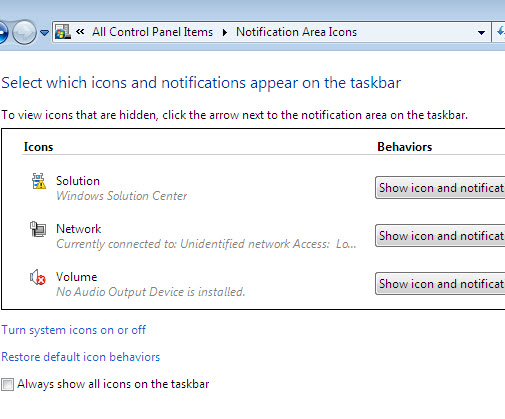 9] Sharing Files and Folders
Sharing your files and folders in Windows 7 will be a maximum of 2 clicks. You can create predefined groups and add people with rights per your need. Next time you right-click a folder and then click on share, it gives you the list of predefined groups you created.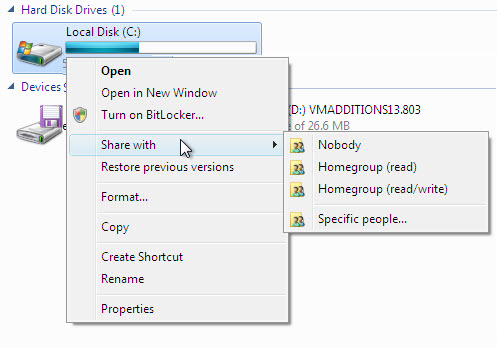 Thus it solves the problem of giving the same kind of permissions every time to the same set of people you already know.
10] Versioning
From this version of Windows, your drives files and everything (almost) will have different versions, i.e., Every time a change is made, it will keep a backup of the old copy. This helps restore it if you do something wrong with the available version.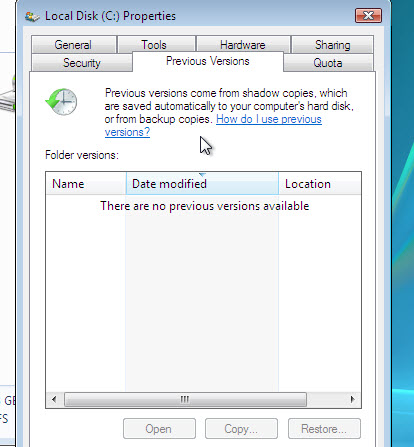 This is all for now but stays tuned for our next post, where we are going to talk about some more interesting features of Windows 7.