Upgrading to next OS is always a nightmare, and when there is a significant shift like what is happening in Windows 8 with cloud and metro UI and other fundamentals changing, Industry and users are already skeptical about the upgrade and migration. In this post, we will share How to Upgrade to Windows 8 from
Even the Windows team knows, and they have posted exhaustive details of how much easier it will be migrating to Windows 8 and how they have combined all the tools used for migration till now, resulting in 82% less click and much smoother migration.
How to Upgrade to Windows 8 from Windows 7, Vista and XP
Instead of 4 different tools, Upgrade Advisor, Windows Easy Transfer, and Setup, Now you have only one tool which combines them all.
You can download the tool from here and its called as Windows 8 Consumer Preview Setup
The compatibility report makes it clear and helps you determine if you should purchase Windows 8 or not.

During Setup If certain apps or drivers block the installation, the setup will automatically resume instead of you uninstalling it first and then start the setup again. Also, you don't need to go to Program and features to uninstall it, but actions can be taken a right from here.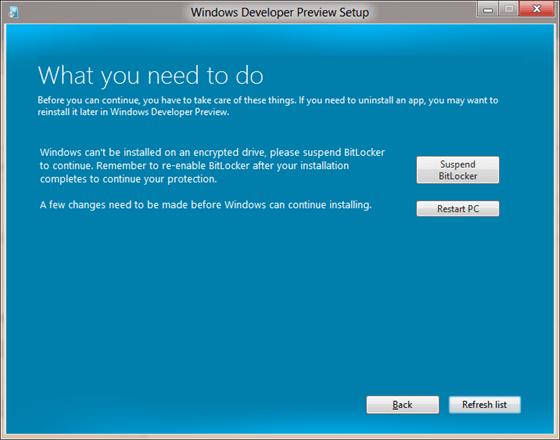 If certain apps can be fixed by reinstalling it later, the upgrade advisor will let you know about that. It makes sure there is no false-positive, and to find this, it uses Custom Installation Logic though it is limited.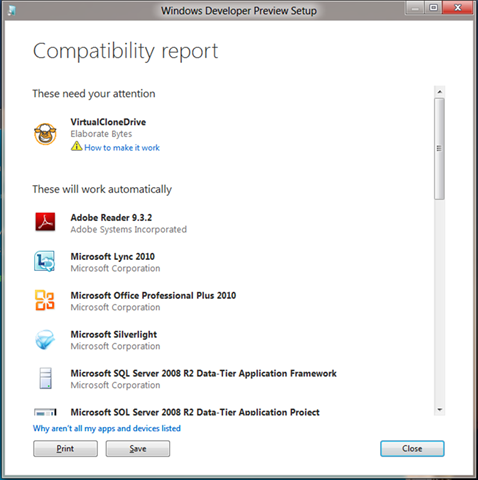 You can check if your software is compatible by visiting the Windows 8 Consumer Preview Compatibility Center here,  Type in your software name and see if it is listed.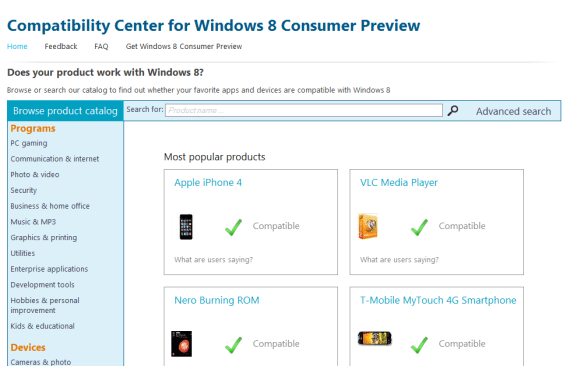 Smart Download Manager is integrated, which can estimate time, can pause, resume, and re-download what is required in case your setup gets stuck in between.
It will use the settings in your current PC so that no questions will be asked about your Language, Zone, etc.
Dual Boot Setup: You can choose if you want to dual boot right here and not when you get into drive selection, which we used to do till now. Since many forget to backup and quit installation and start again, you have a chance here to think.
For Dual Boot You can choose to Install from USB or DVD.
When upgrading, the process is much faster for two reasons. One the file copy is done folder by folder, which was earlier file by file. Second, instead of using the Move command, which used to recreate the files again, Windows 8 Upgrade will use hard links which only updates the internal data to link back to records.  It makes sure a lot less time is spent on Moving files.
Windows.OLD folder is deleted automatically after four weeks, which makes sure you aren't skeptical about keeping it, and one beautiful day, you will have more space on your hard disk :). You can also manually do it.
You can create an ISO or Bootable USB using the Windows 8 Upgrade Assistant.
Windows 8 Upgrade Chart from
| | | | |
| --- | --- | --- | --- |
| You can transfer these… | | When upgrading from… | |
| | | | |
| Applications | x | | |
| Windows settings | x | x | |
| User accounts and files | x | x | x |
Looking at  the chart above,
If you are upgrading from Windows 8 Developer Preview, User Accounts and Files will be retained. Read more here