This list contains a combination of most useful search engines around the web and Custom Search Engines based on Google. I guess you just read on. ( We have planned to keep this post updated with any new search engine we find, so if you know any shoot us a comment and we will add it )
Productive Search Engines ( 7 )
QueryCat: Probably the biggest database for Frequently Asked Question. They have over 2.5 Million UV. The results are impeccable, and I don't see much any ads there, which makes searching much cleaner.  The unique thing you get is apart from Search result you can always leave a question at the end of it. Excellent 5,000,000+ questions and answers.

Factbites: What happens when you cross Search engine with an encyclopedia? It is what they have done. Its a massive index of the content of AskTheBrain and NationMaste which are a free educational resource and the world's largest statistical database on comparing counties.

My Live Search: This search engine stands out all the search engine in the list. The site stands to its name. Live meaning instead of searching into indexed pages which could have changed ( but still not changed in the index ), they seek live data, i.e., according to their technology, the result is fired on the web live, so you get real-time data instead of the same result every time. You need to try this.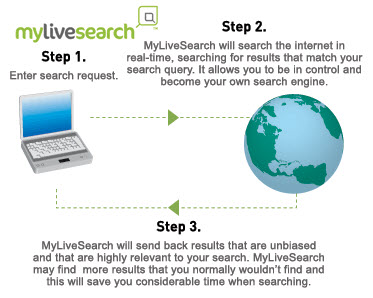 Lexxe Search: Another one which is unique with its idea. This search engine uses advanced Natural Language Processing technologies. It emphasizes the processing of language from the level of words and the meanings associated with them, which is a core feature for Lexxe.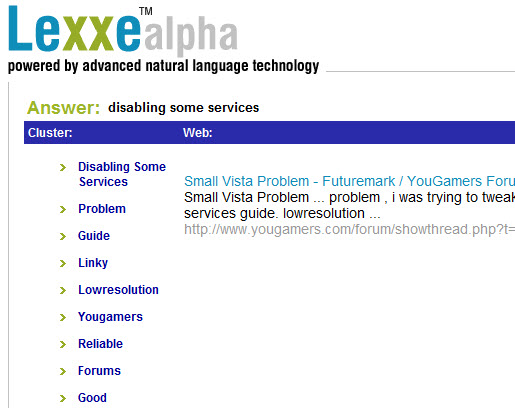 Like when you search for " How to tweak Windows 10," you would see the sidebar with Clusters, e.g. which you can call as category or tags. It makes it easy for drilling down the search result and make it more accurate.
Sproose: A community-driven search where you can vote for the search result you get. They even allow you to remove the spam for the search result, which either has a bad reputation or less score. Perfect for social animals. Voters get some rank for commenting and finding a good result. You can even search by username or tags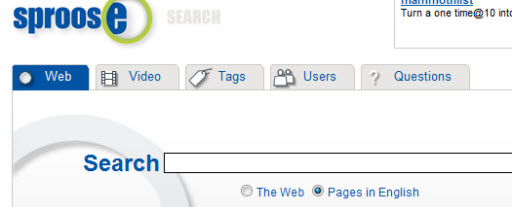 Tag Search: Mother of all tag search. This search finds if your searched tag matched with any of the tags in Delicious, Youtube, etc. Making it perfect for tag Searchers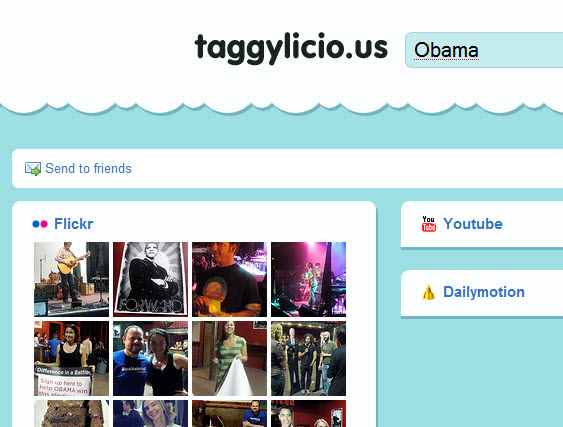 Health Engine: This search engine is ideal if you are looking for Doctors and its perfect for doctors ( if they register here ). If you want to find a doctor overnight, this is best. It is based out of Australia based, but there are chances to find others too.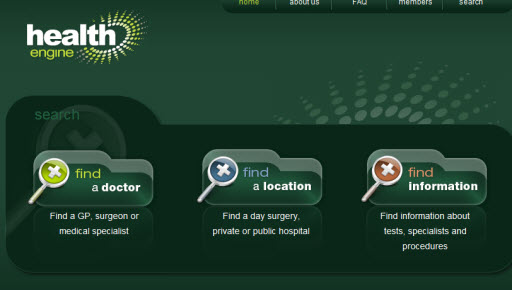 Document Search Engines: (3)
Scirus Search: This place is best for if you are doing scientific research with over 450 million scientific items indexed. It also includes journal content, scientists' homepages, courseware, pre-print server material, patents, and institutional repository and website information.
ExaLead: Probably the only search engine that allows you to surf your desktop files and folders from the web interface. It is where it makes a difference from others. Their small application will allow you to create an account and as you are signed in, you can use the "My PC" tab to search your computer on Web. ( I wonder why did Google did not do this. Hmm Google Desktop Search would have become the top used software then )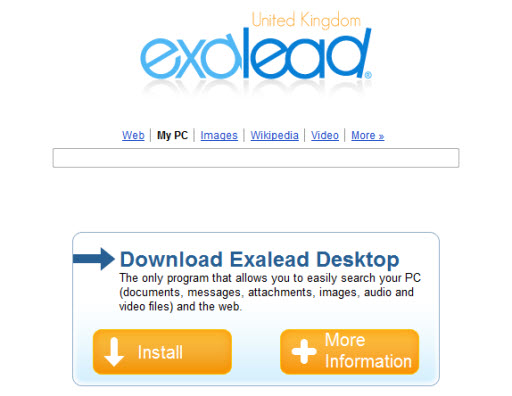 Kokogiak booksearch: Its a custom search engine which searches inside books from A9.com, Google.com and MSN Live Search – at the same time.
Video search Engines: (3)
Truveo: This tops the in the list of Video Search. You can see almost anything which has a video with it. Already pretty much popular its just one stop for video search.
Video Surf: You can not only search for videos but also get alerts for specific topics. The search result is what you should take a look. Feel Google had this. They categorize the search result into Content Types ( Slide shows, Full episodes, Movies ) and According to sources too. You can Sort by relevance when it was added and view by summary.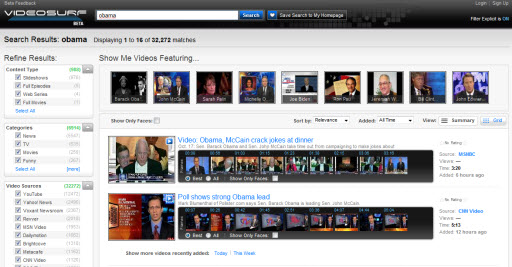 Gujam: Another custom search engine but especially for Videos which includes all the major sites like Youtube, blip tv, yahoo, google, and others. Here is the complete list.

People Search: (2)
ZabaSearch: Find people in US with their phone numbers and address. Their advanced search makes searching more accurate where you can provide middle name specifically with sate. You can even set alerts for a particular name, which can be yours too.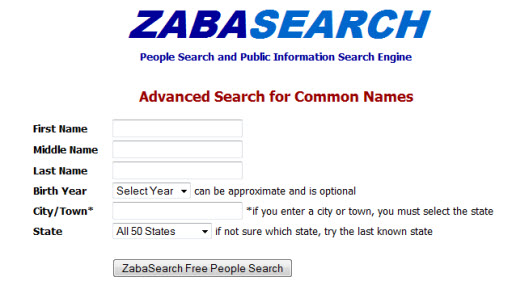 People Locator Search: This search engine is specifically designed to find people with whom you had lost touch. You cause it finds an old high school friend. You can use these parameters too :
Recent residency info and telephone number info
Relatives and neighbors
Resident history
Divorce and marriage records
Age and birth records
Criminal history and court documents
Access to public record database
Arrest and Warrant History

Image Search Engines: (1)
Imagery: Find all the details of the picture before opening it. That's what they do in search of an Image. You can find which page it belongs to and whats the size. They also give you the option to open that Image or the page Directly. ( This beats out the frame that comes when you do a Google image search ). Perfect for finding Images.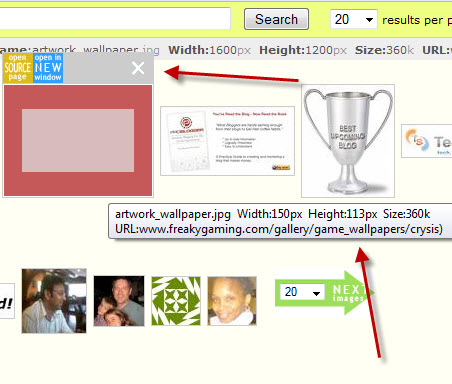 Torrent Search Engines (1)
Toorgel: Perfect Search engine for searching torrent files. Through its custom search engine, it will suffice your torrent file needs.
General Search Engine ( 4)
Search Hacker: This search engine lets you find the most people look for, i.e., Videos, Wallpaper, Audio. They have even searched for Free Stuff And Lowest price things.

Sputtr: This is a customized search where you can combine a lot of popular sites like Yahoo, Google docs, Google Videos, and even the social media sites like technorati, Digg, and stumble. You can make good use of this for finding new articles submitted around the world. You can even watch Videos on Amazon with this.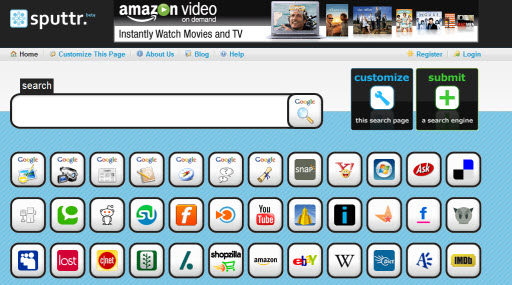 Meta Crawlers: This is like other search engines, but what makes it stand out is Filter for Language and Adding or removing of domains. It makes search more accurate. If somebody sees results from a domain which doesn't fit, he can filter it out. They have a search like Videos, news, etc.

Red Zee: This search engine is fun, You get greeted by a red zebra and then when you search it becomes smart. Not the Zebra but the search!!!. It gives you all search result in the form of images. You can click on each of them, and they come up over the other, giving you a skean peak of what the
page contains.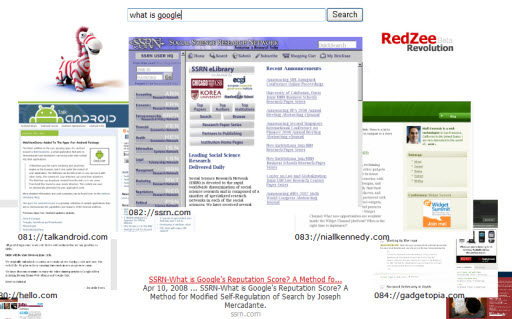 DIGG IT