Interacting with American clients is one of the most challenging things I have seen and heard from my friends. It is primarily due to immense cultural differences and the way the use of English. Like the word, a pardon is unusual for them, and it's better to say come again, or could you please repeat it? One of the biggest mistakes is using shortcuts while talking. It should be avoided as they might not be comfortable with your accent. Here are 24 tips on verbal, email, and others that you will find helpful.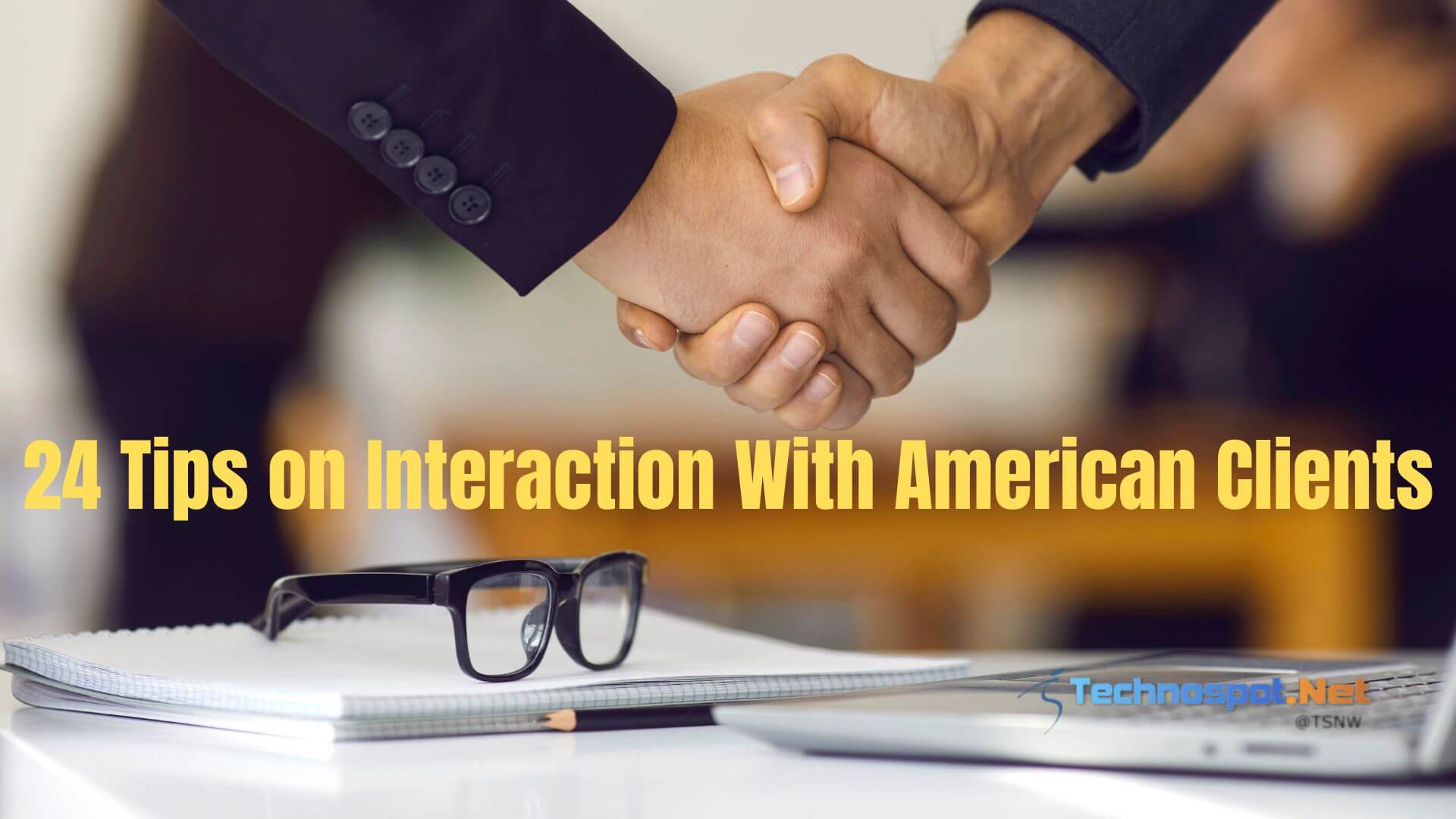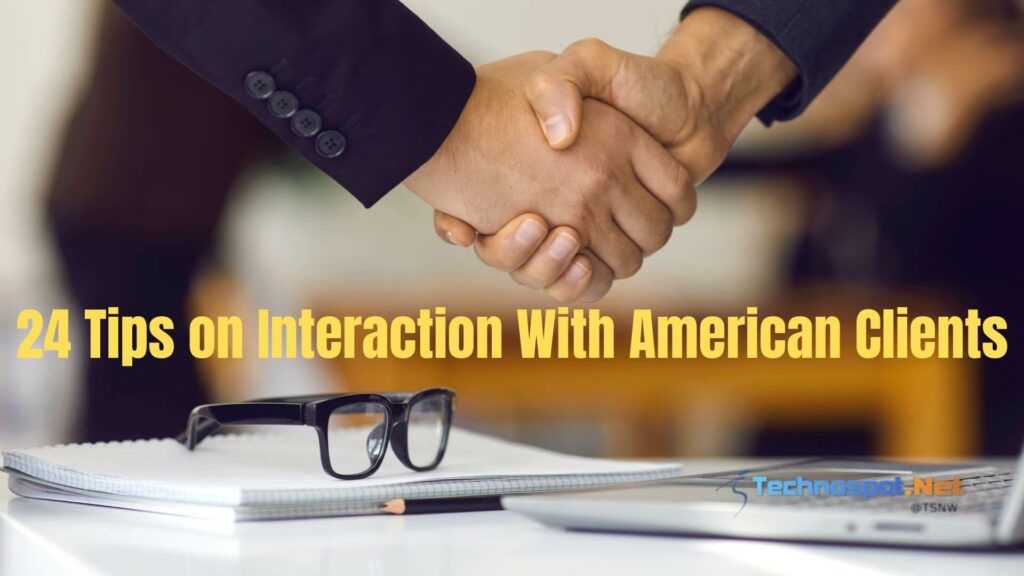 24 Tips on Interaction With American Clients
Do not write the same in email – It makes little the same to them. Be specific. Instead of saying – I will try to organize the documents and inform you about the same, simply say – I will try to organize the documents and inform you when it is done.
Do not use the word regard – It's not commonly used in American English. A better sentence would be – About this issue than saying regarding this issue or about this
Avoid using the word Doubt in emails or conversations. Doubt is a word used in terms of doubting a person. A better option will be – I have a question on this.
Do not use the word screwed up liberally. Though the word is used in humor, you might end up in a horrible situation if the situation is not good. A better solution is – The situation is messed up
Do not interrupt in between. It's a habit to interrupt others in a group. Avoid them with your American clients, especially on the phone. If there is any delay on the phone, give the person over the phone a little bit of time. You don't want to lose your customers.
Avoid using – Do you understand? This is most commonly used in India, which is annoying to me also sometimes. It makes me feel like I am so dumb that you need to ask this every time. A better option is "Does that make sense."
Use proper punctuation. It's a bad habit to write an email like a love letter. Your lover might like it but not the clients. Use proper breaks and punctuations, and use semicolons and hyphens. This way, you make things right to the point and specific.
Do not say Pardon. This word is not commonly used in American English. Saying Please come again or could you please repeat it, is a better solution.
Avoid using shortcut terms like Can't or Don't. If they are not very comfortable with your accent, this will create further problems as they will either try to judge their way or won't ask you more. It's always better to say cannot or do not.
Avoid using the term Mail for email. In American English, mail us a posted letter, while email is electronic mail. If you say – I have mailed you the document, They might think you have made arrangements for postal delivery.
There is no word as prepone. Many of us have developed a habit of saying prepone, inspired by the word postpone. (I am getting a red line now for that word too.) Instead of saying prepone, use advanced as in – The meeting was advanced.
It's tea-yar, not Tire. It is one of the major mistakes we make in India. When you say an AC Three tires, it's not "Tire," but it's "tea-yar". For god, don't make them feel about tires when you try to explain a 3 – Tier- Architecture.
Using the End of September sounds better than September End.
Ask for the exact time rather than what's the time. They use "Quarter of one" more often than saying 1:15. It is better to ask the exact time.
Relating to the above, when they have to ask for time, they might say, "Do you have the time?" which is confusing if you have been in the habit of using it to ask a person if he has some spare time.
Avoid using Today with night. It's again one of the most commonly used word meanings. To say Today night make sense here, but if you break up, what does Day have to do with the night? Say Tonight and This evenings rather than saying Today Night or Today Evening.
There is no word as updation. It's primarily used in technical issues related to databases. You update somebody, not "I am updating him". It sounds like you are inserting some records in his mind. That's funny.
Refer them with their Name: If you are meeting some American clients for the first time, they will be happier if they are called by their name rather than greeted by Sir, and please don't ever call women "madam". You make her feel like an 80-year-old lady, lol.
Avoid using abbreviations in the first email. It's an everyday culture to use abbreviations that might lead your client nowhere. Expand it for the first, like Java API for Registry ( JAXR), and then in the later part of the mail, use JAXR.
Avoid using Hi as a subject in emails as a subject. Confused? Well, when you compose any email, there is a subject part that appears to your mail recipient first than your matter inside. If the person is very busy, he might just skip emails thinking about it from one of his friends. Be specific on email subjects.
Avoid using Back. Back in the word will make you feel your client something else like when you say "back in my mind". Common Back is used like Back Pains; your mind doesn't have a back; Your body does. Use Ago in days and before in time.
Use however instead of But; It makes a negative impact.
It's better to use Last day than yesterday when it comes to shipping or marketing.
Similarly, instead of Tomorrow, use Next Day when it comes to shipping or marketing.
That was some research done by our team today, and it made us also think about what kind of mistakes we had been making all the time. These tips can also be used in blogging and your mail email conversations.
This is just 24. There could be much more. Would you like to share it with us? Do tell us in the comments.