If you are looking for a remote desktop connection app for iPad which lets you control windows like you do from any normal computer, 2X Client is a perfect tool and is absolutely free. Why I am calling it a true Remote Desktop Application ? Because it gives you all the options except network drive option for example you can configure.
Manage multiple desktop connection.
No software need to be installed on windows machine. Used the Remote Desktop Protocol
Also connects to 2X VirtualDesktopServer and  virtual desktops hosted on all major VDIs including Microsoft Hyper-V, VMware or Citrix Xen.
Works on pure network. You don't need an internet connection for authentication
Proper disconnection from windows machine.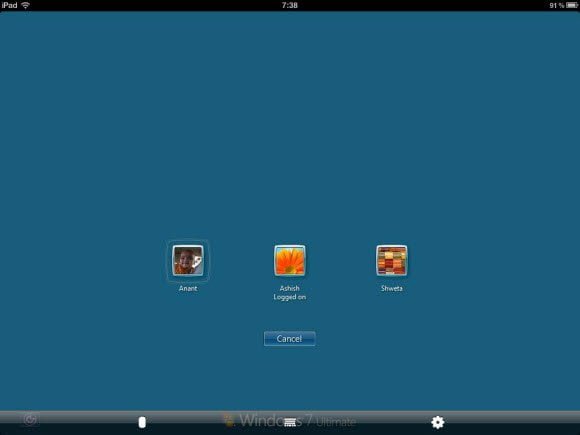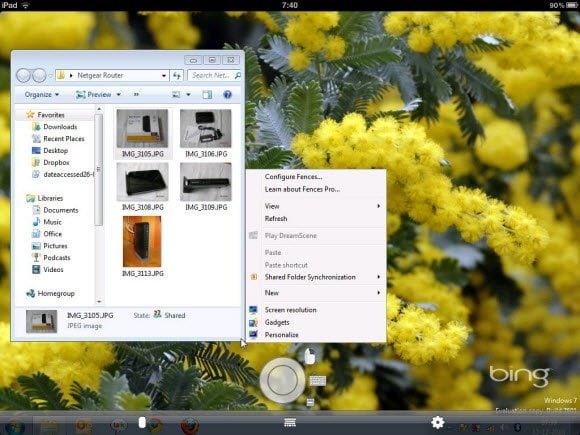 Resources Features that can be controlled :
Resolution and Colour Depth ( 16 or 24 )
Local Resources : Sound
Desktop Background
Font Smoothing
Menu Animation
Desktop Composition
Windows Dragging
Themes
Bitmap caching
Compression.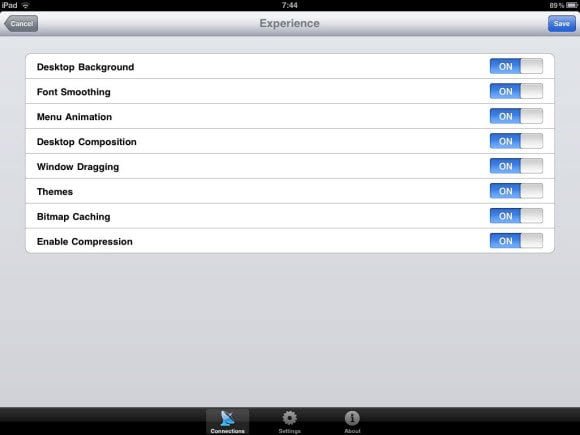 Download 2X Client from iTunes