Probably we all know that when we delete a file it goes to recycle-bin, until and unless the file is bigger than the space allotted to recycle bin, even if you perform a permanent delete either by using 'Shift-Delete' or by emptying the recycle bin, files actually remain at the same location of the storage device.
Let me explain you quickly on this. :
OS maintains all file location in an Index, which is similar to your TOC of any book. If you remove pages from the book the index still has the entry. However OS marks these indexes to overwrite if required any time.
This very index is used by File recovery software to get the files back in case it has not been overwritten by the OS itself.  Hence even if you had made shift delete ( permanent deletion ), the files can be retrieved for certain period of time.
Aiight, so now you know why files can stay even if you had deleted them, its time you should know how to remove them from the Index also.
Eraser

Free software, license released under GNU GPL, multiple patterns to completely erase the data. Scheduled and Secured move deletion is easily possible; user interface is simple and easy to use.
Setup is 8.5Mbs. Emptying the recycle bin can also be done using one of the several erase patterns.
Works fine on windows 7 as well apart from the other OS mentioned on the homepage.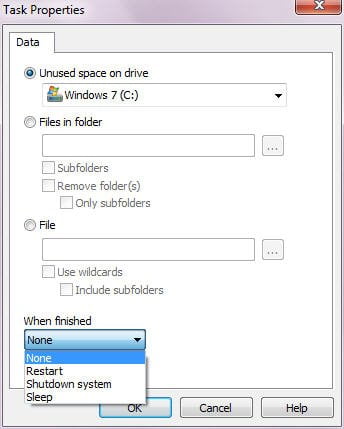 File Shredder
Another simple but efficient file removal tool.  It comes with both the options, either you can shred a file or you can choose to shred free disk space. Multiple shredding algorithms are available.
This all can be achieved for a 904KB Download.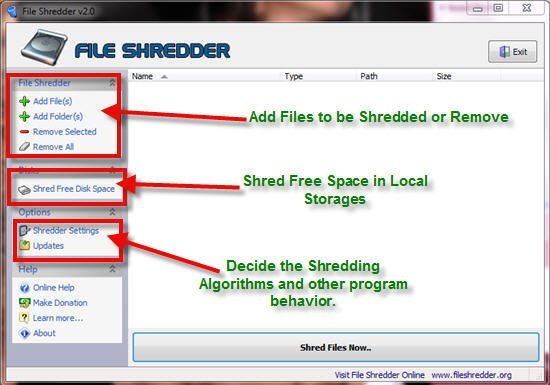 I recommend using Disk Scrubber, the reason behind it is very simple interface without any technicalities, and secondly, risk of losing a data which has been mistakenly deleted is less, as compared to any other application, as it only clears the free space.
All of them were tested Windows 7 and works perfectly fine.
Well, you might have a different choice, do tell us which one you will prefer to use.