Color Rotate is a 3D tool which has a unique 3d Cone, lines of  which represents all colors. It also has 4 circles in the cone which you can move along to get a new blend of colors, hues, tint etc. You can even select different shades.
Once you have reached to a liking color, click on it and cone sets itself in the color mode and you can find more color shades in it. The cone can be rotates any direction you want to play and create new colors.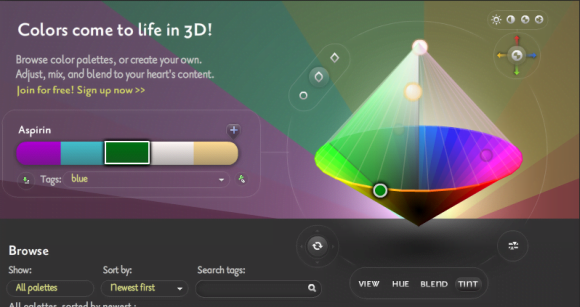 This is the best tool We have found till now which can not only help you finding new unique colors but alsousing it is a fun. You can signup with them and save all pallets and reuse them. Pallets created by others are also available and can be used with this 3D tool.