Technology is always crucial to the expansion and success of any organization. The adoption of more effective branding and marketing strategies has been made possible by digital concepts for business owners. Therefore, to ensure your company's brand is a force to reckon with, you must have a sound strategy and incorporate the most recent technology. Below are five innovative trends and technologies to help you present your brand better.
In addition, these technologies can be added when presenting a brand, either on the Internet or at conferences and trade fairs, where you can choose the option of stands finder everywhere and be able to find professionals to help you set up and organize your point of presentation wherever you are.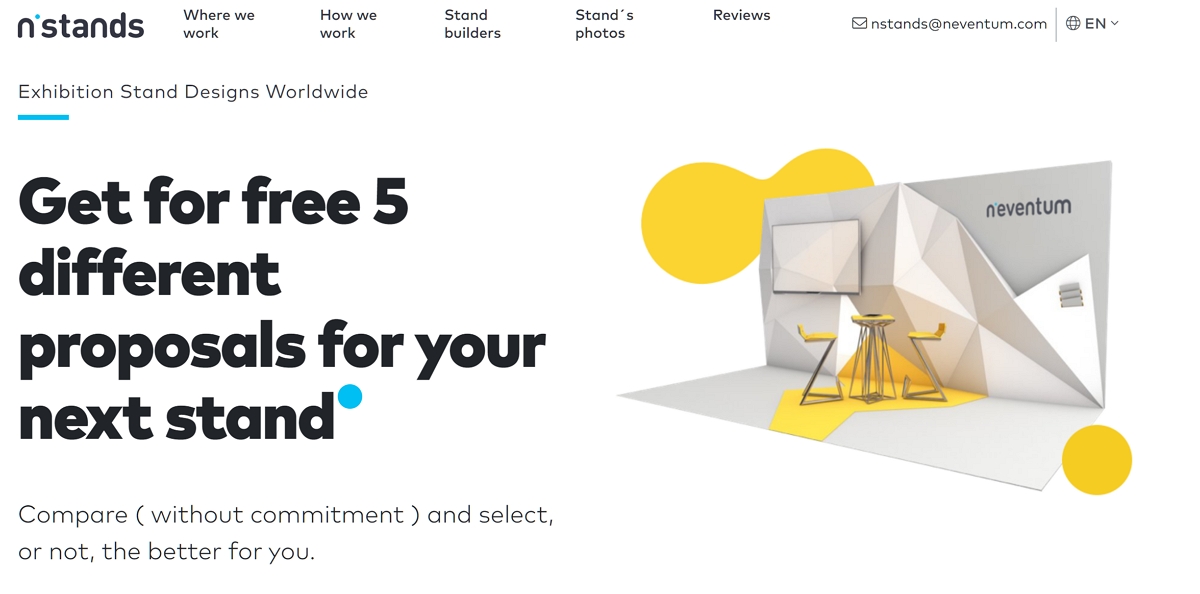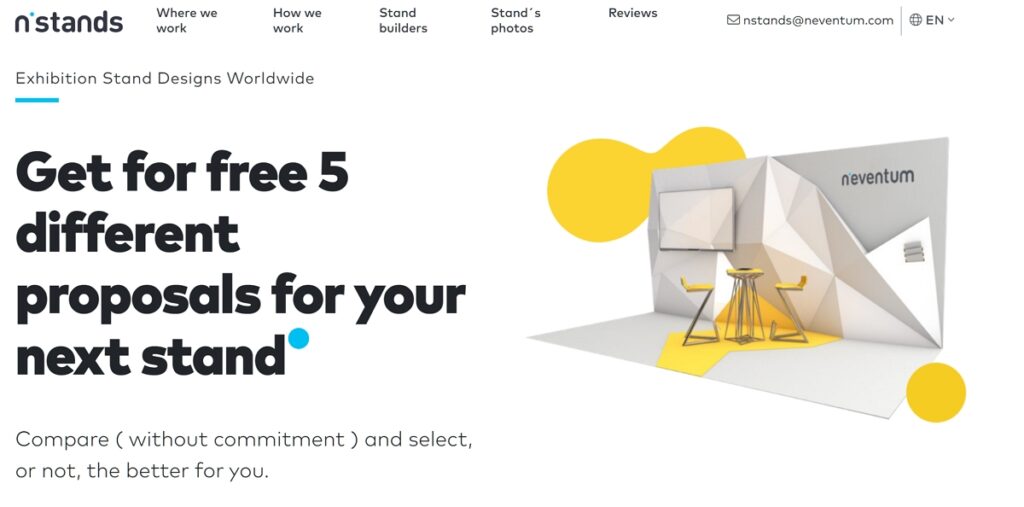 1] SEO Optimization
Although search engine optimization is mainly helpful in producing organic traffic, this tactic also helps businesses promote their brands and raise consumer awareness. SEO entails adjusting websites and web pages to improve their placement in search engine results. It involves locating prominent online locations, producing material that benefits readers, and showcasing the expertise and benefits that the business can provide.
To help a website rank on SERPs, SEO uses keywords. The rationale behind the chosen keywords is that they have the most search intent. Once you've identified these keywords, you can now create a solid plan that you can implement across all of your internet properties.
Content optimization and other SEO strategies may establish more control over your brand's image. Additionally, it assists you in correctly gauging your success with analytics that show you how many clicks, visitors, and engagements you receive.
Through a plan that doesn't include spending money on media, brands can strengthen their branding and raise brand awareness in this way. According to Google, the search engine processes over two trillion queries annually. Therefore, think of the reach your business will get if they appear in the most popular positions in these search results!
2] Virtual and Augmented Reality
Businesses may close the gap between experience and performance with VR marketing. In place of a physical experience, you can use virtual reality (VR) to provide a digital one that promotes goods and services. VR, most importantly, transforms the relationship between brands and customers.
Augmented reality (AR) is also a developing trend in marketing and sales tactics. It gives you an additional tool for using mobile devices to increase brand value and drive sales. Because augmented reality is becoming increasingly popular, brands may use it to let customers try things before buying them and testing anything from makeup to a potential new automobile.
3] Artificial Intelligence
Recently, the use of artificial intelligence in branding and marketing among several businesses has already had great success. Many startups and small businesses are using AI to improve their branding efforts and improve their customer experiences.
AI creates detailed target audience personas based on your target audience's digital behaviors, interactions, and interests. Thanks to these real-time insights into their daily life, you can rapidly ascertain what information is helpful to your target market and when and where they most need your brand.
From there, machine learning makes it even simpler to tailor the user experience of your intended audience. Shopping suggestions when consumers shop online on your website, chatbots that respond to fact-based questions from your customers around-the-clock, or (re)targeting advertisements are just a few examples.
4] Social Media
Social media is used by many businesses, both large and small, to promote their brands and engage with their target customers. It also allows for direct customer interaction and input for businesses.
The ability to micro-target viewers is social media's most significant advantage. The additional benefit of micro-targeting is that it makes the targeted audience feel special and strengthens their affection for the business. Due to the open nature of social media, other users can view these brand-audience interactions, which might allow the impacts of the micro-targeting to extend to other clients.
Second, disseminating information is excellent for promoting a brand's image on social media. There are various ways to share information, including using Twitter's "retweet" and "hashtag" features. In essence, social media is a more widespread form of word-of-mouth promotion. Users can also monitor brands and get alerts about what those brands offer.
Customers can engage with brands more actively on social media. Conversely, brands are also freer to communicate with one another. Businesses can set up surveys, contests, and referral programs using social media features to engage with audiences, draw in new ones, and get feedback.
5] Voice Search Technology
Voice technology has limitless potential, but for now, one thing is certain: voice search is gaining popularity among consumers fascinated with the newest home voice assistant technologies, such as Amazon's Echo and Google Home. Since this technology is transforming how people search and find brands to interact with, businesses need to establish a voice search strategy to include in their digital marketing plans.
It's critical to have a voice search strategy if you want to prevent potential consumers from contacting your rivals instead of you. It is in addition to making sure your customers can find you. For starters, if your competitors have a voice strategy when you don't, there's a considerable probability that their capacity for innovation will help them rank higher than you.
Not many businesses have yet used voice technology; therefore, the industry's current state presents you with a fantastic opportunity to obtain a head start and an advantage over your rivals. Voice search engagements take much less time than text-based ones, making life easier for busy customers who demand a top-notch experience and immediate gratification from brands.
Conclusion
It's harder than ever to gain the trust and loyalty of today's consumers. Traditional branding techniques are progressively losing their effectiveness due to the number of online diversions and changes in customer behavior. Therefore, it is essential for businesses that want to improve their brand awareness and gain a competitive advantage to consider adopting these five tips.