Microsoft keeps launching new themes for Windows 7, we try to keep you updated on all of them with short reviews, here are some new themes released by Microsoft, and there is one theme which isn't from the Microsoft, but is awesome and is worth a download and install. Here is the list, have a look –
Best of Bing: Australia 2 theme
As the name says, this theme will allow you have some most beautiful scenes from Australia, this pack comes with 15 awesome wallpapers, which showcase some scenic views, koalas, cockatoos, crocodiles, etc.
There is a wallpaper in this theme which shows the feet of short legged Gull, it really looks awesome and is a great piece of photography.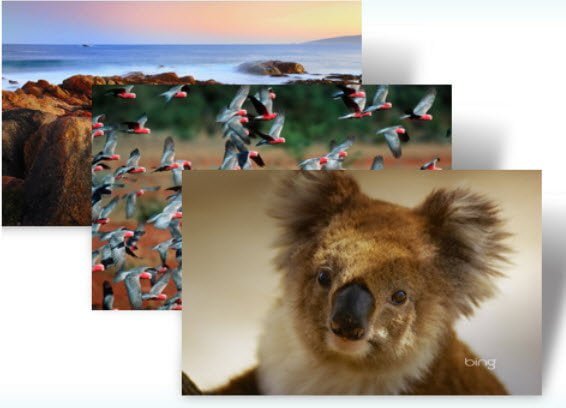 Download Best of Bing: Australia 2 theme for Windows 7
This one is based on Ireland, theme comes with 17 scenic wallpapers which showcase Ireland, and the beautiful places it has, you also get to see some beautiful architecture in the wallpapers, Ireland is known for its landscapes, so if you want to know what all this theme has to offer you, you can probably make a guess now. This theme also has an awesome sound scheme.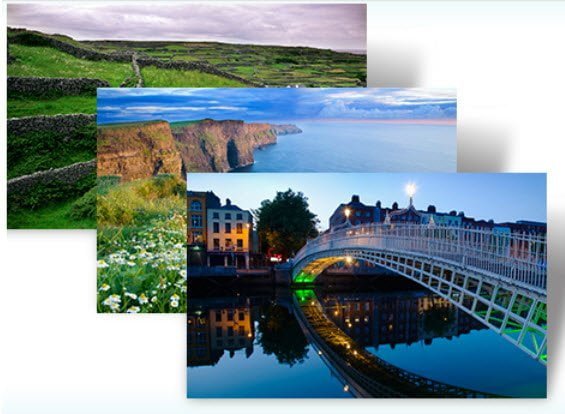 Microsoft has released several Countries and Places based themes earlier as well, here is the collection of one of the best Countries and places based themes. There is also a great list of themes fro the Chrome web browser on similar lines.
Download Ireland Theme for Windows 7
Space by GTGraphics theme
This one showcases the Space events, the theme has 16 wallpapers. If you are someone who likes to have a look at the images from space, this one is for you, it has wallpapers which showcases planets, and several other things from space. It also has wallpapers of sunrise and starry night.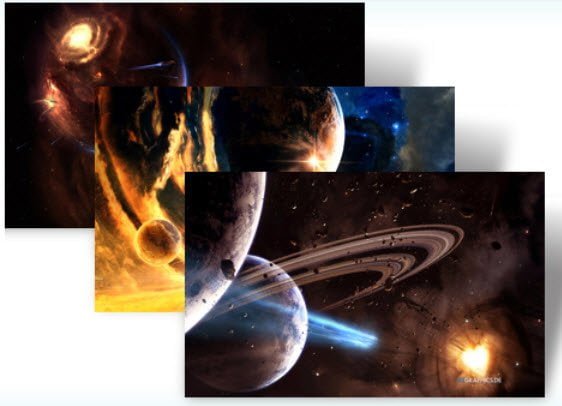 Download Space by GTGraphics theme for Windows 7
Bing Maps aerial imagery theme – United States
You might be aware of the Dynamic Bing theme, the one which doesn't comes with any specific number of wallpapers, it shows you a new wallpaper every time you request using the next desktop background, and even if you don't ask for it, it shows a new wallpaper after the certain time interval as its schedule to pull wallpapers from Microsoft Theme Server. This theme named as Bing Maps aerial imagery theme – United States, shows you wallpapers from the United States delivered as you desktop backgrounds. This theme actually captures the best of Bing Maps aerial photography, and as stated above, it updates though a RSS Feed.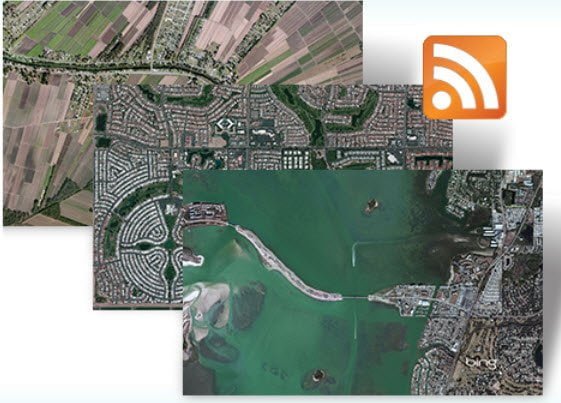 Download Bing Maps aerial imagery theme – United States for Windows 7
Romantic Love Hearts Windows 7 Themes
This isn't an official Microsoft theme, but is a nice one for sure, the pack comes with 33 wallpapers (probably the theme with most number of wallpapers I have seen so far). All the wallpapers are romantic ones, and showcase the hearts and 'I Love You' messages. The pack also has cursors and icons, all of them too are based upon Love, Romance and Heart.
Have a look at some of the wallpapers from this theme –

And here is the set of mouse cursors –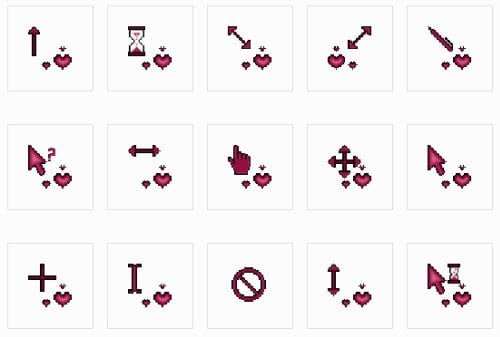 This theme also has an awesome sound scheme, Amazing Romantic Love and birds Sounds. You can get the download link on the post at Windows 7 themes.
So go ahead and install your favorite theme, share with us which one you liked most.