Using efficient file transfer software makes it easy to transfer files online and easily managed. With the increasing remote working culture, file transfer software has become increasingly important. File sharing services let people use files from anywhere to share information and work together. In this article, we will help you to find the right file-sharing service as per your requirements.
Why Do You Need File Sending And Sharing Services?
File sharing is the process of sharing one or more computer files or folders over a computer network with others in the same house, in offices with other team members, or with a friend in another country. By using file-sharing, you can access your files with security from anywhere, saving your time and money without losing data in an organized form.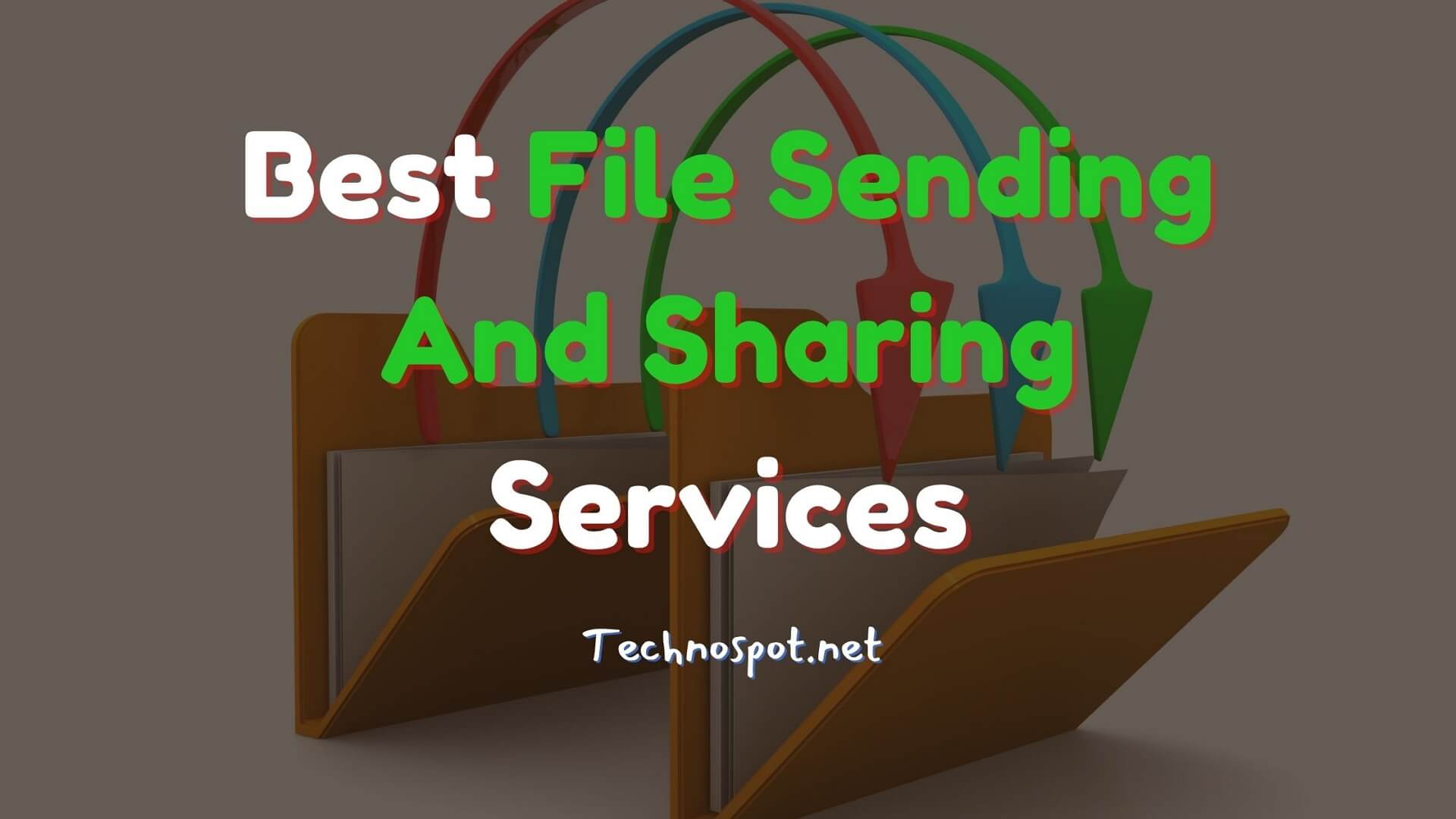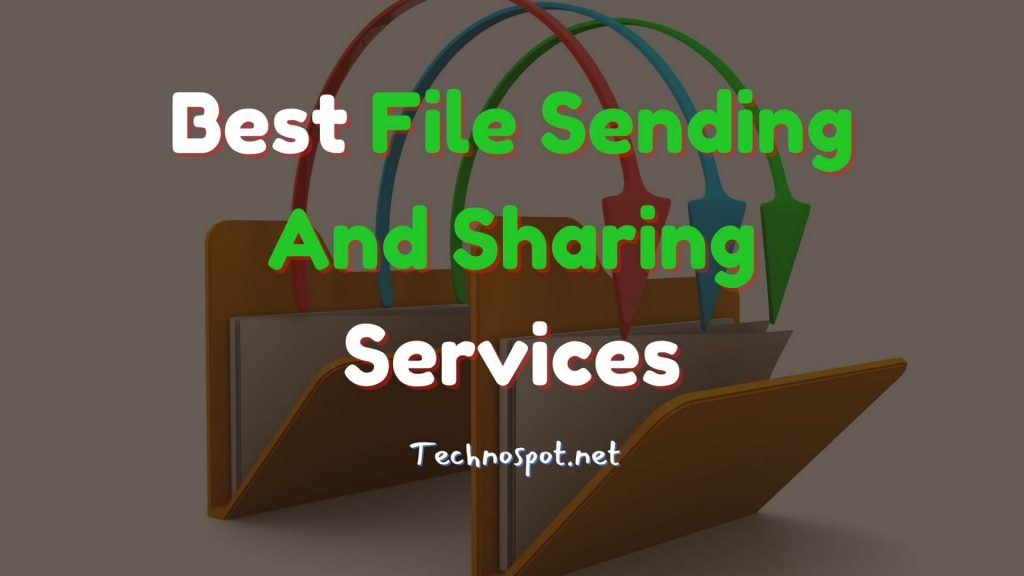 Best File Sending And Sharing Services for Windows 11/10
Google Drive
Microsoft OneDrive
Apple iCloud
Dropbox
WeTransfer
Here we will discuss some of the best file sending and sharing services:
1] Google Drive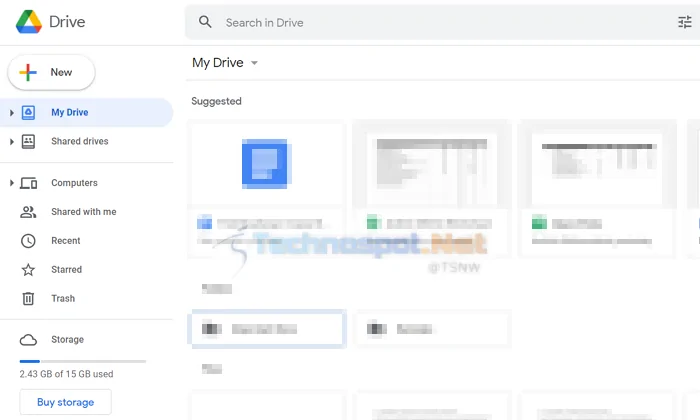 Google was one of the first companies to bring document collaboration to the cloud with its browser-based tool Google Docs suite. Freelancers and small to large businesses can use it.
Features And Advantages
It provides smooth integration when used with cloud-native apps, Docs, Sheets, and Slides. Without converting the file formats, you can collaborate with Microsoft Office files. You can edit and store several traditional file types such as PDFs, CAD files, images, and more when using Google Drive. Additionally, you can search files up to 50% faster with Google's AI and search technology.
Free cloud storage is provided for personal use. You can store, share and collaborate files and folders quickly. It's available for Android, Windows, iOS, and Mac devices.
Drawbacks
Shared files and folders on Google Drive are not password-protected, and for collaboration, you require a Google account.
Price
Individuals have access to up to 15 GB of free space. You can buy more space by buying monthly plans at $1.99 for 100GB, $2.99 for 200 GB, and  $9.99 for 2TB.
2] Microsoft OneDrive
As Microsoft has shifted its core business products to the cloud, its OneDrive tool has become a crucial part of the Windows OS. Users can back up their data on OneDrive and can create shared folders.
Features And Advantages
You can save files and photos on OneDrive & can access them anywhere from any device, even when offline. If you lose your device, your files will be safe. You can send large files by sharing a link through email or text.
Apart from this, OneDrive deeply integrates with Windows and Microsoft Office. Using the Microsoft Office app, you can view the recently accessed files.
Drawbacks
The free storage is limited to only 5GB for free accounts, which is less in today's date and time.
Price
5 GB free storage space but have more options under subscription plans like 100 GB, 1 TB, and 6 TB.
3] Apple's iCloud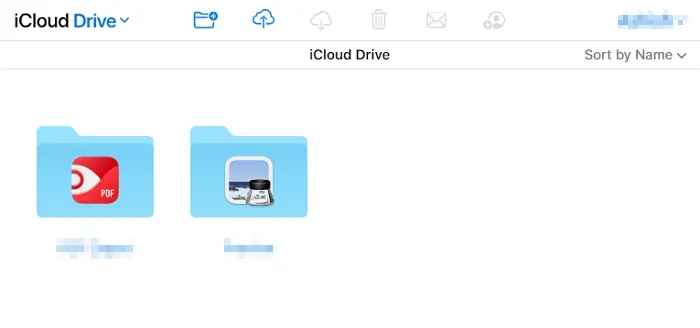 iCloud is a cloud storage and cloud computing service that allows you to store your data on remote servers. Data will be backed up wirelessly from iOS devices. Sharing of data is possible through AirDrop. You need an iOS device or Mac to create an iCloud account.
Features And Advantages
By sharing a link, multiple people can work together. iCloud provides smooth integration with Apple products. Available iCloud free storage is 5 GB, while the uploading file size limit is 15 GB.
Drawbacks
iCloud has limited integration with Windows. It provides little free storage of five GB and requires an Apple device to create an account.
Price
With each account, five GB of free storage is provided. You can buy additional storage space for an additional price.
4] Dropbox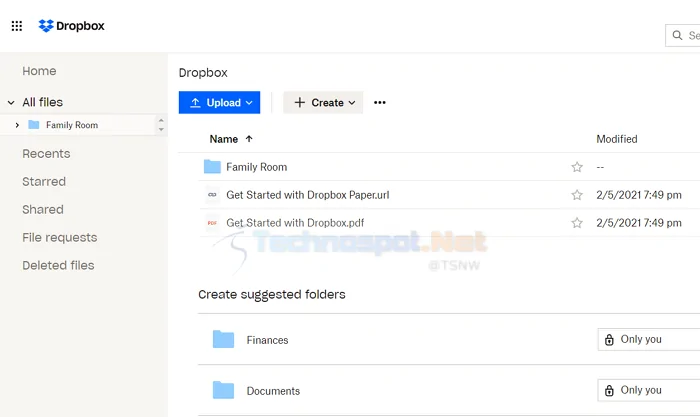 Dropbox is a workspace designed to reduce busy work. It brings your team's content together, allows you to use the tools of your choice. It also gives you centralized team content, anytime & anywhere collaboration, and can transform your folders.
Features and Advantages
It helps to organize files, cloud content, web shortcuts together. Dropbox can be used to coordinate with your team, share files with people you want, and limit access. The users' network base is huge, making it easy to share data and encrypted shared files securely.
Drawbacks
Dropbox's free plan includes storage of 2 GB only which is quite less.
Price
It offers a 30-day free trial. If you wish to buy, there are three monthly pricing plans; Standard plan $12.50, Advanced plan $20, and Enterprise plan as per quote.
5] WeTransfer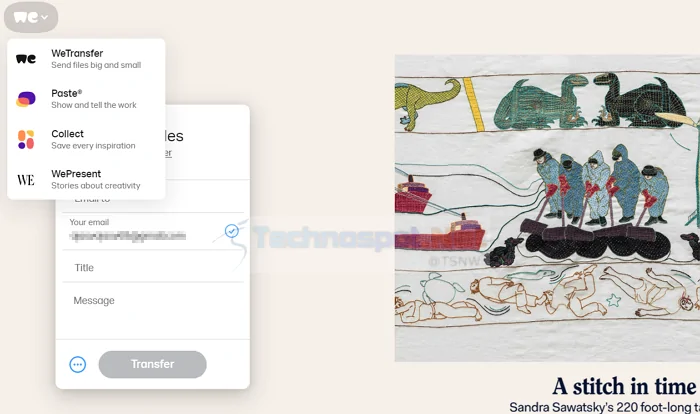 WeTransfer allows you to resend, forward, and delete transfers. With the Pro plan, you can have your Pro page and URL. It provides a drag-and-drop facility, and files or folders can be transferred without zipping.
Features and Advantages
On WeTransfer, you can set the duration of transfer to be kept available in storage. Using Track downloads, you can link transfers to watch the number of times your transfers are downloaded. Your transfers are password protected and have custom expiry dates.
It's quick and easy for one-time file transfers. You can use it without registration. The maximum file transfer size limit is 2 GB. You can share unlimited files without any bandwidth restrictions.
Drawbacks
WeTransfer doesn't provide even small storage with the free plan. Storage time is also limited, and files are not password protected.
Price
Large files up to 2GB can be shared for free. With a paid plan, you can send and receive up to 20 GB of files.
What Is A File-sharing Site?
When you move one or more files from your computer to another device or remote location, it's file sharing. Sometimes, the receiver will accept the file, but generally, it transfers completely automatically.
What Are The Pros And Cons Of File Sharing?
Pros
You can conveniently and economically transfer large files
The convenience of remote collaboration with others
You can maintain a data server that is always online.
Cons
Required bandwidth can be expensive
Higher risk of virus or other malware from a remote file
Copyright infringements can be punishable and costly
In the long run, it's not sustainable
What Are Some Techniques Of File Sharing?
FTP, Directly File transfer, Cloud Sharing are some of the popular ones. Now that smartphones are in play, you can use their Wifi method to share large files. However, when it comes to large file sharing, such as videos, you need one of the best cloud services.
How To Set Up A Secure Home Office Network For File Sharing?
With the increase in the number of people working remotely, you must secure your network with a virtual private network (VPN) client before file-sharing.
There are a lot of benefits of File sharing software and cloud storage. Properly manage these services else, there can be serious effects on data security. So wisely select a site for file-sharing as per your requirements.
I hope the post was easy to follow, and you were able to find one of the best file sending and sharing services when using Windows 11/10