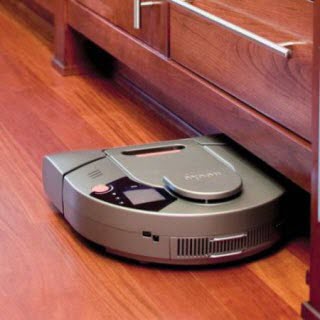 If you are wasting your energy everyday asking your maid to clean properly or your vacuum cleaner doesn't seem to be just enough, in future, A robot will do it for you and it will have capacity to get into corners which you see only kids getting into.
This Laser Guided Robotic Vacuum (aka Neato Robotic Vacuum) can even pickup your dog's hair.
It can get down your stairs, doesn't get head on with your sofa set and can even map your house so next time it's up for cleaning, it knows where to go next.
It cleans up to four rooms per charge, automatically returns to its drive-on charger when its battery runs low, and resumes cleaning where it left off once it's fully recharged.
Here is a video to see it in action
Related : Honda : Living With Robots