Naked Alarm Clock is a full featured alarm clock, this online tool is simple enough, and is totally unlike its name, i.e. no nudity or explicit  stuff attached to it but still its Naked .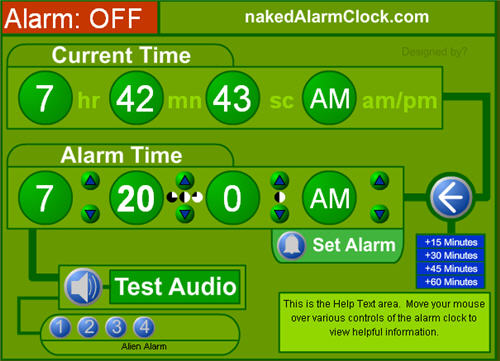 As you access the webpage specified above, you come across the page as shown here, current time is as per your system, now simply set the alarm time, choose the sound out of given four options, (I personally like the 2nd one, i.e. Alien Alarm, has ability to wake up your neighbors as well, lol).
Features of Naked Alarm
You can schedule small breaks or naps as well, with the help of option shown below.
To set the time quickly small black n white buttons can be used.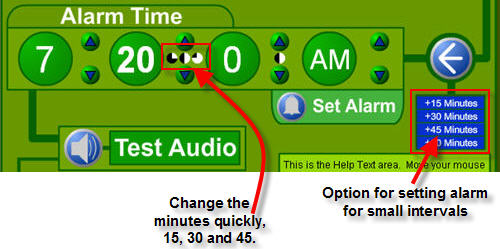 I guess you must be knowing why its called as naked alarm clock. I liked it a lot, its helping me to get up for last couple of days, try it, and hope you too like it.