When I started using Blackberry I was missing one option which I had in Outlook, Add any Email item to Task List. Emails are not mere conversations but every one has something which results in task, appointment or a calendar event.
Berry Logic is giving out their free application, Add to Calendar, which adds a context menu when you open emails saying " Add to Calendar" and "Add to Task List".  This way if you have an appointment or any task assigned you can easily track from your blackberry.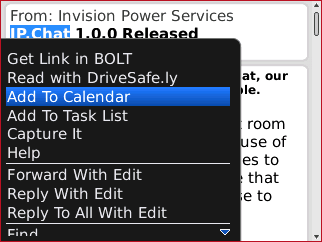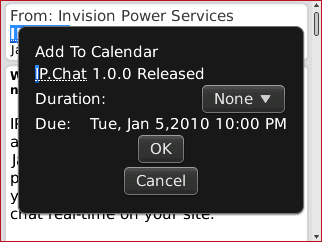 BlackBerry running OS version 4.0 or later.
Add To Calendar ZIP Download (Version 1.2.0)
URL for OTA download: http://bbsoftware.info/files/addtocalendar.jad