Skype comes with a service which allows you to connect your local  phone number or mobile numbers to skype account. This is a paid service but very useful for people who want to make it easier to people for better reach ability.This way even if I don't have Skype, I can connect to you on Skype via Phone.
Ring to Skype is a free service which lets you register your mobile or landline numbers to Skype for free and it covers 40 conuntries which is 20 more then what Skype Covers.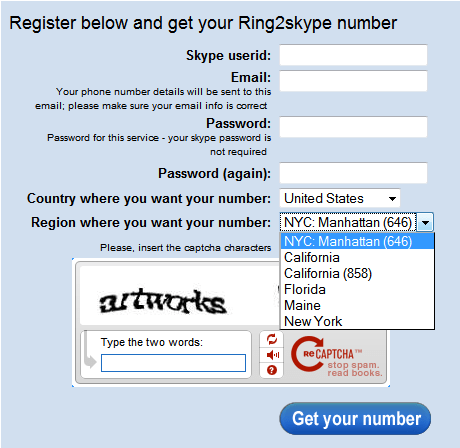 Also you can have more then one phone number / mobile number into your Skype account which makes it easy to manage all your numbers in one place. It also includes call forwarding back to your number.
I wasnt able to test this service as India is not included in the list but I hope it does soon. But if you are in the listed countries and its region, Give Ring 2 Skype a try. and tell us how you liked this service.