Picfont is an online tool which allows you to add text to your photos in few clicks. Texts with different fonts and styles can be easily added.
You can either upload a photo from your computer, or from an URL, or you can choose to add text on a canvas (good for creating posters), an option to add text on several shapes is also there which can be used for creating funky stickers.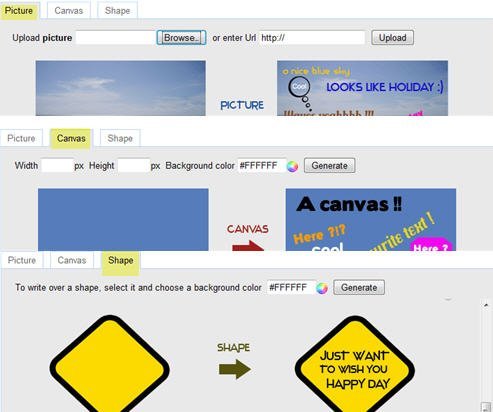 Once you are done with photos upload, the photo opens in browser with text formatting options as shown below.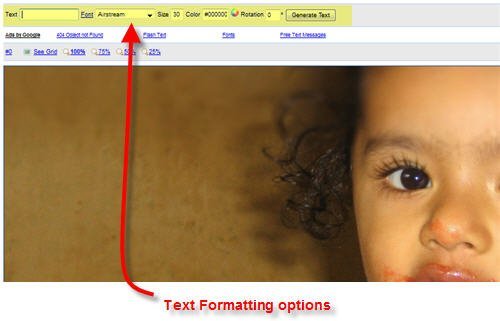 You can choose the Font, Size, Color and Rotations for text to be added. This text appears as movable widget on your photo, place it anywhere you want, later you can either download it or get the embed code for this new Photo.  In the same way text canvas and shapes can also be added.
So try Picfont, add custom text on your Photos, have fun!!!  Try Picfont