Ever tried to run software which needs floppy drive to continue ? Well it might not be just common but I have even seen programs which still look for Floppy Drive which are almost extinct. I remember in XP there were times where you need a floppy drive to create book disk ( If I am not wrong ).
Virtual Floppy Drive is the program which can handle these situations for you by installing a Floppy Disk on your computer and will show along with Other Drives. This is similar to Adding a Virtual CD  or DVD  drive to your drive.
You can download this software from here and follow the instructions. Remember it needs the driver to be installed first and then you can install more then one floppy drive to your system. You will also need administrator privileges to install it.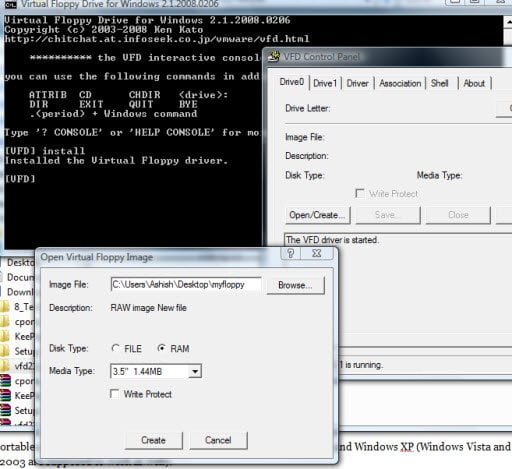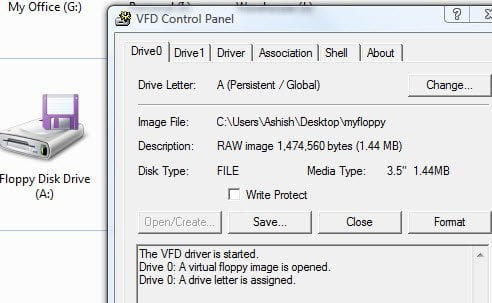 Since it doesn't need any setup you can carry it any where you want. Being portable it increases the usage of it any where any time. It works on Windows 7 , Windows NT, Windows Vista , Windows XP.
You can create Floppy Drive of all those old time sizes 5.25″, 3.5″ and Sizes ranging from 160KB , 180 to 1.2 MB and 2.88 MB. you can even create DMF format virtual foppy drive if required.