We have been posting about several sites which can be used to have fun with your photos. Some of the sites allow you to add your photos on several things like on a TV set, on a billboard, posing with a celebrity and much more.
Here is another one on same lines, known as PhotoFaceFun.com, allows you to add your photos on almost anything. Templates are arranged in categories, which can be accessed on the left panel of the page.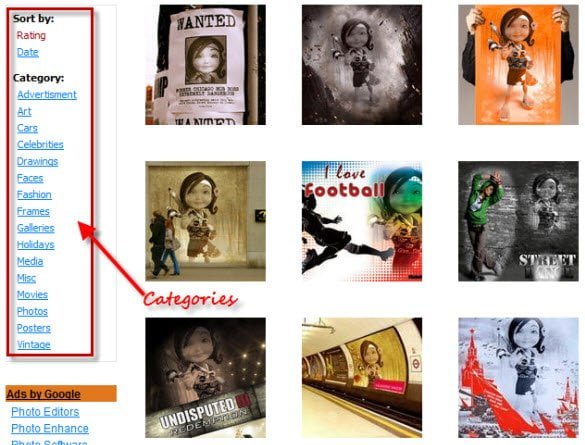 The above snapshot shows the options of templates for Posters, simply select any template, and later you will be asked to upload a photo, as soon as the photo is uploaded, you are asked to select the part of photo to appear on the template, once done with this, the new photo with chosen effect appears in front of you, simply download it using the button there, or share it on Twitter, Facebook, or share it by sending out the direct link (URL), or use the embed codes.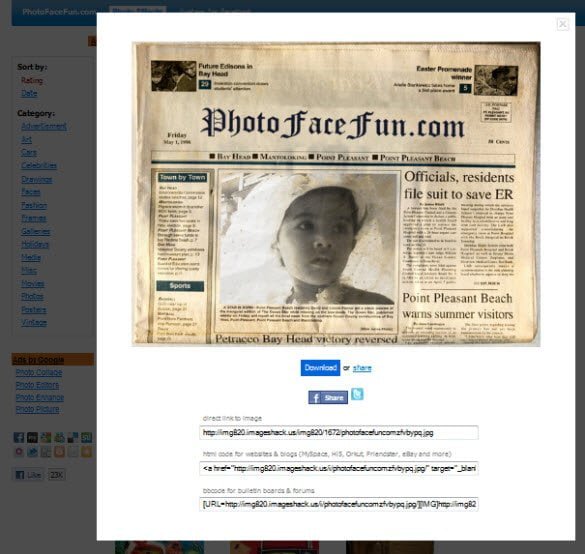 So, go ahead and enjoy adding your photos on different things, pose with a celebrity, make your photos look like a drawing or art work, become a poster boy, and much more.
You can visit our Photo Fun section to know more such services.