Advance Port Scanner is a free utility which allows you to scan a range of IP address and displays list of computers and if they are connected to your network.  This doesnt happen all the time but if something causes a suspicion you need to check it for secure home network to safeguard  your files and folders.
This works on Windows 7, Windows Vista, Windows 2008 and Windows XP.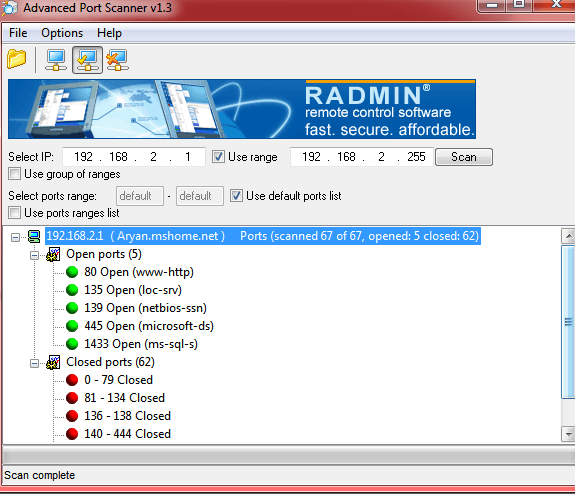 You can scan IP ranges to display unknown computers, Live and Dead ones too. You can also check which ports are open and which one.
Configurations :
Maximum Thread, Port Scan timeout, ping computer before scan.
Check for Telnet on certain computers.
If you scan a computer which runs Windows XP less SP1 you can  use the Single Threaded Net Bios names retrieval.
Download Advance Port Scanner. | Air Snare is another tool which  can detect Mac Address and track their activity. Works on Wifi also.