Even though Windows 7 comes with grouping of open windows there are users who always have a lot of open windows even if it is not by choice. This leads to problem of clarity and ultimately you run out of space on your taskbar.
All in One Tray is a simple utility which solves this problem by acting as a placeholder for any open window ( press Win + Q ) you want to send to background and use it later. This application itself sits in the Tray Bar. Now if you are worried about cluttered Tray Bar, don't be. Like I said it acts as placeholder meaning it does not send windows to Tray Bar but hides them inside itself which can be accessed when you do a right-click on that icon.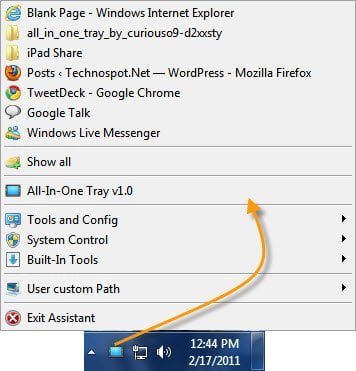 Another feature which makes this app stand out is integration of control menu items
Admin Controls, Network configuration etc all in categorized.
System tools such as IP release, Renew IP, Power Options
and one click access to Built in tools like Problem Step Recorder etc.
It also lets you add your own set of tools by using the User Custom Path where you can select an exe. However this is limited to four.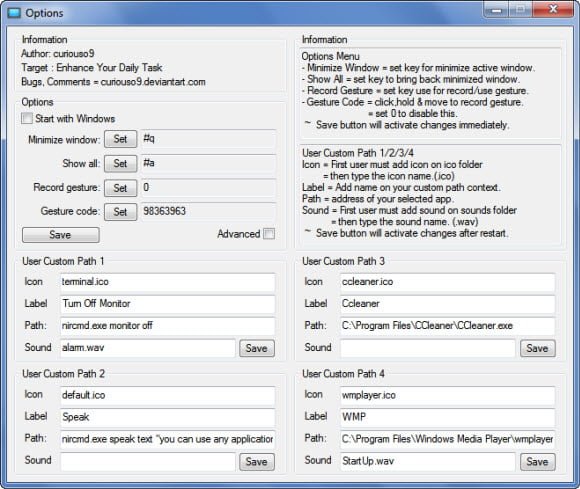 Here is a video demo from the developer : ( direct link )