The tradiotional Start menu till Windows Xp had major disadvantages which led to people look and over look to find the same thing. I used to create another folder in which all my shortcuts were avaible for quick access. Windows Vista was a big change. With search integrated everywhere Vista Start menu became user friendly for me.  If you remeber a little bit of name you can search it.
Today I found something interesting which is an advanced start menu for both windows XP and Vista. XP users will be happy to get vista like menu and Vista people might like it due to the way it is organized. The idea of this software is more on Visual Memory .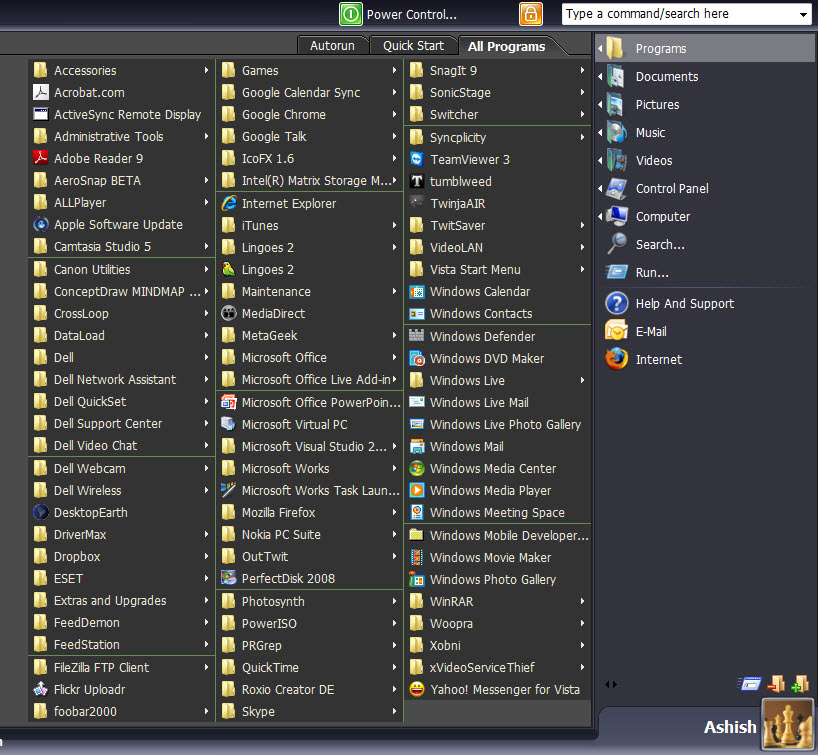 Humans remember by Viusal more then text. So if you had used one item in the start menu , you always tend to remeber the location and try to look for it at the same place. This is what Vista Start Menu ( Software ) does. It remeber and organizes menu items better. Moreover it flashes the last used item in case you came looking for it again.
Overall its a good alternative for people who want to stick to old style of start menu with enhancement. I like searching more as Seeing huge menu's is not my style but may be you would like it. Check out Windows Vista Start menu alternative here