Devs at Android-X86 have been working hard to make the next version of Android, Ice Cream Sandwich work on other plantofrms apart from mobile and they just posted that it is ready for x86 platform which means if your computer is x86 or 32 bit you can install it like any other OS like Windows or Linux using the Boot Image.
However before you do that there are some limitations on what works and what does not. Good that Wifi, Multi touch works and it is supporting Hardware acceleration for AMD Radeon Chipset but then Sound, Camera, Ethernet and Intel Platform are not yet supported.
This might disappoint many devs and users who work around the intel platform but as Chih-Wei Huang says the support from AMD has been great to them but intel has closed all windows for them so unless you are lucky or rather they are lucky, we might not see any porting done for Intel Platform ever.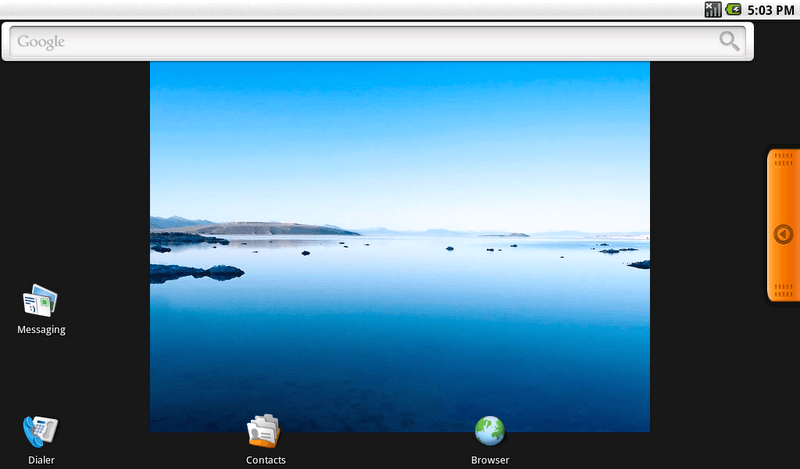 ICS can be installed along with any of your existing Operating system i.e. Linux and Windows Platforms as it supports ext3,ext2,ntfs and fat32. Useful if you do not want to format any existing drive and want to keep the data along. Linux users might be aware of the Grub Loader that needs to installed but if you are from Windows, Here are the installation steps you should take a look. You can use USB to install but make sure to set it as first bootable device from your BIOS.
Apart from this, there is whole set of gallery of how different things for Android for X86 is working which inlcudes screenshot of Music player, Videos, Wifi Connection, Open Office, Ethernet Connection and so on. Check it out here
Download the ISO from here | Thanks @stroughtonsmith