Bound to happen, Nokia X finally gets its first Vanilla Android 4.1.2 ROM which will give you the same experience you get on phones running the pure Android i.e. without any changes. Built using the sources directly from Code Aurora which is AOSP and it supports  all Qualcomm specific enhancements and optimizations. However,  this is still at an early levels because you will need to install gapps i.e. Google Apps and Super User ( If you root) with each update.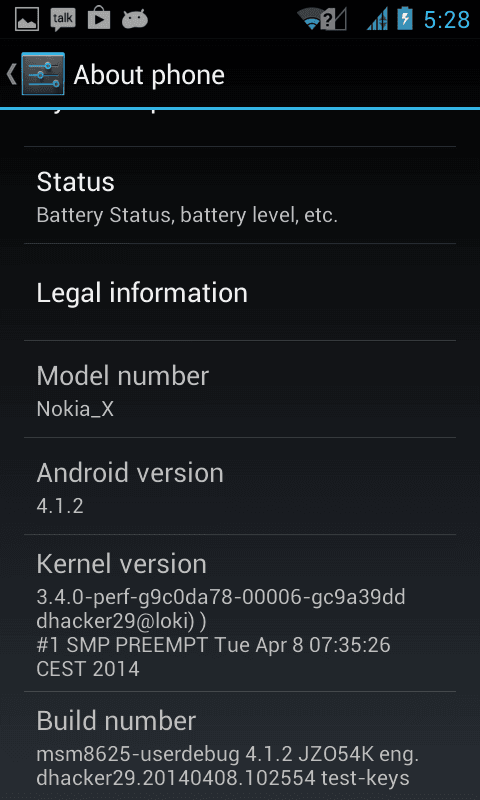 As per the dev who posted about it, says that there is no know issues as per his experience. Bluetooth, Camera, CamCorder, FM, GPS, MultiSim, Media playback, MTP are working smoothly. The only issue is with the GAAPS right now which for most of us using Android is the hear beat of the system.
If you want to download and install it on your Nokia X, follow up the instructions here. However, you should understand that it will void your warranty and there might be no returning back to Nokia X interface.
Done that, you will also need to install the custom recovery like TWRP or CWM. I will strongly suggest you guys to keep an eye on it instead of installing right away for the reasons I have mentioned above. Once a backup script gets into place which will help you restore the apps smoothly, you should go live with it.
The thread includes the Vanilla ROM, GAPPS, Recovery and other files. Good Luck!!
Thanks Kuntal for the tip!!!