ASUS unveiled its third generation PadFone, the PadFone Infinity, at MWC in Barcelona. Compared to the previous PadFones, the Infinity is bigger, faster and sleeker as well. The Taiwanese maker has gone with a sealed unibody aluminum body for the PadFone Infinity this time.
ASUS has bumped the screen on the Infinity to 5-inch and increased the resolution to full HD (1920*1080) as well. Internally, the PadFone is powered by Qualcomm's Snapdragon 600 SoC which consists of four Krait v3 cores clocked at 1.7GHz, and an Adreno 320 GPU.
Other specs of the PadFone Infinity include 2GB of RAM, 16GB of storage space, a microSD card slot , GPS with A-GPS, NFC, Wi-Fi b/g/n, Bluetooth 4.0 and the usual bunch of sensors. The back of the PadFone houses a 13MP camera that is made up of a five-element plastic lens with an aperture of F/2.o.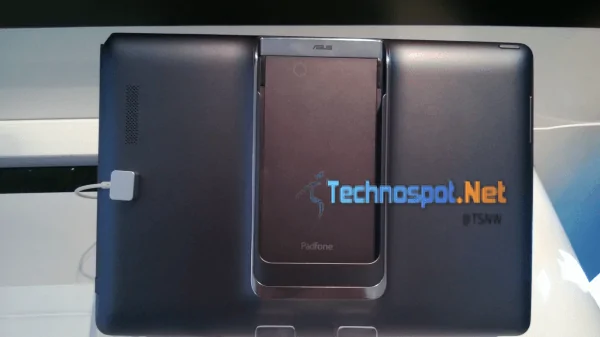 The front facing camera also has an F/2.0 aperture size with a 2MP resolution. The 2400mAh battery inside the PadFone is capable of providing nearly one day of battery life on 3G without any issues.
Out of the box, the PadFone Infinity runs on a near stock version of Android 4.1.2 with very minor modifications from ASUS.
However, the unique feature of the PadFone has always been its ability to become a full blown tablet when connected to its tablet accessory, which is dubbed the FonePad this time. The FonePad houses a 7-inch screen with full HD resolution. It also comes with a beefy 5000mAh battery that charges the PadFone when the device is docked into the tablet.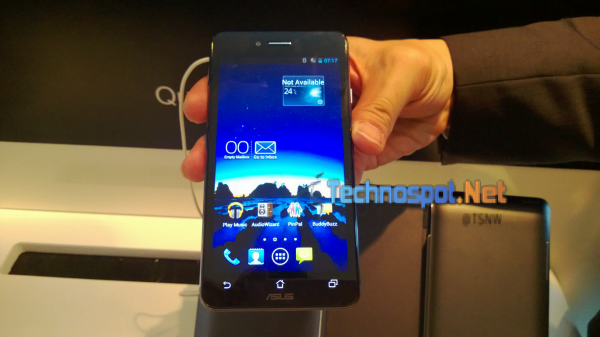 We managed to spend some time with the ASUS PadFone Infinity and the FonePad and came away impressed with the device. Below is our quick hands-on video of the device in action -:
The biggest downside of the PadFone Infinity is its price of 999$, which includes the FonePad as well. As of now, ASUS does not intend on selling the PadFone separately, and interested buyers need to purchase the FonePad as well.