Like most of the applications, MS office word also provides you to track any changes you had made in the document which you can find under Review >Track Changes and Balloons which takes care of the revision. These tools are pretty powerful but if you think from a single user perspective these tools are little complicated and sometimes these many options are not required.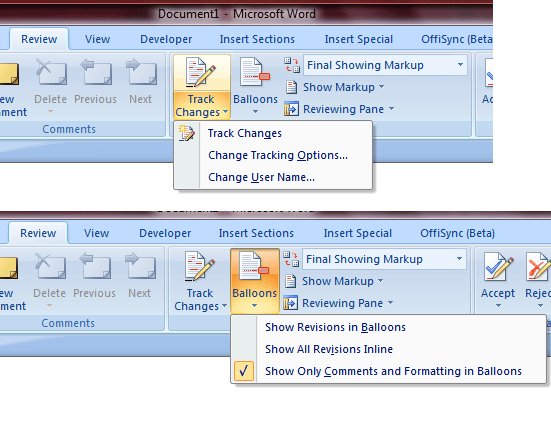 Auto History is an alternative and simple solution to this. It just does one thing, every time you save it keeps a record of what you changed in a temporary files which can be viewd through Auto history tab. It allows you to compare, restore or delete the history files also.

The only disadvnatge of this is that once you had closed the document all tracks are gone too. This is where Word track changes is useful but if you are not much bothered about long term tracking this is a pretty neat tool you should have for your office and home work areas.
Download Auto History @ codeplex.