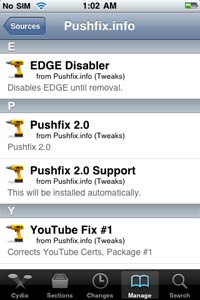 Its surprising to see how apps  for Jailbreaking iPhone come back. Thanks to hackers and software experts who do this. JailBroken iPhone 4 and other versions like 3G and 3Gs has a problem of Different Sim Detected everytime you Jailbreak it i.e. when you update the iOS. There is a manual process already discussed and now we have an automated pocess tweeted by Hashim. This process involves using Cydia and use the Hacktivation patch.
Follow the Steps :
Keep your sim insterted.
Open Cydia > Manage > Sources > Edit > Add this url http://cydia.pushfix.info/
Done > pushfix.info and search Hacktivation.
Install  and confirm.