Having hundreds of documents for something is pretty standard in the Office environment. We keep on gathering from the internet or email, and in the end, we have a lot of documents that become difficult to manage. I tried this small utility called file to a folder, which helps you reduce the clutter by moving each file into a folder with the same name as the file name.
So if you have a document as "Ashish.doc" it can create a folder "Ashish" and will move the file "Ashish.doc" into this newly created directory "Ashish". This makes it easy to move files with the same name to a folder.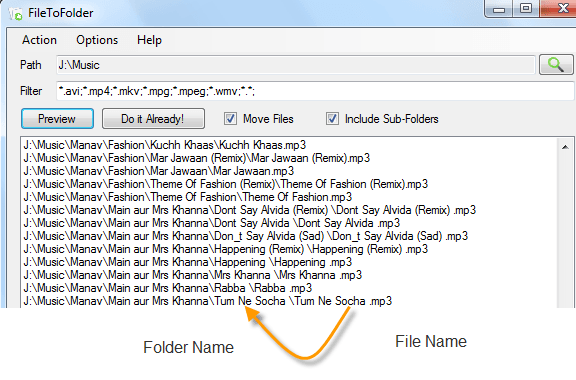 How File to Folder Work?
Now that it's clear how it works, the best use case is if you want to quickly move multiple files out of their folders into the current folder, it is possible using FileToFolder in addition to cleaning up and removing any unnecessary empty folders and subfolders.
Although it is most useful when used from the context menu in Windows Explorer, FileToFolder can also be opened and used as a regular application. The application allows you to filter files, including subdirectories, and get a preview of how it will look when you hit preview.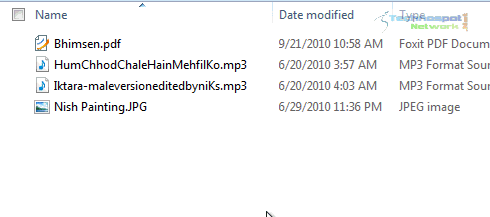 Also, the application can register a context menu—FiletoFolder—which will help you move files without opening up the software. Right-click on single or multiple files and press this menu.
FileToFolder: Automatically Move Files to Folders With the Same Name
Features
Easily create a folder from a file with the transfer of that same file to a new folder.
With a single mouse click, swiftly transfer multiple files from their folders into the current folder.
Eliminate the empty folders.
Run an application through the command line, context menu, or other methods.
FileToFolder allows users to create folders based on filenames and extensions, which helps them organize their file system.
Pros
Folders are automatically created and given names by FileToFolder. You can enable or disable its context menu option if it gets in the way. Additionally, the software includes some safety features that will stop you from creating folders out of incorrect files and damaging your system.
Cons
Moving files to the same folder is impossible unless they have the same name. Additionally, if you want to see the File to Folder option in the context menu, you must choose files with the same format.
Using the Context Menu to Launch FileToFolder as an Application
If you cannot view the FileToFolder option in the context menu, you must register it manually. Launch the application, go to Options, and click Register in Shell.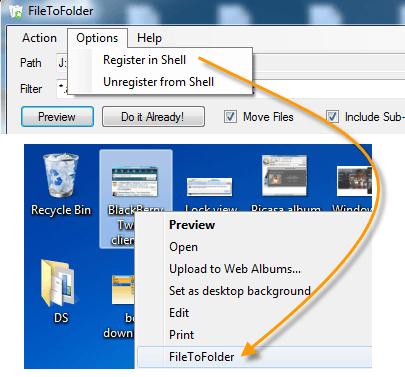 First, a warning box will alert you of the potential harm of creating a folder out of your files. Not to worry! The application will not allow any risky directories to be selected, so you can't accidentally create folders.
However, you should be aware that when using FileToFolder from the context menu, this security is overlooked because it is assumed you are in charge and mindful of your activities. After all, you intentionally choose a folder and tell FileToFolder to create a folder out of your files.
FileToFolder will open the Home Screen if you agree to the terms. Click on Settings and the Context Menu tab to learn more about the context menu and default settings.
Conclusion
With the aid of the excellent tool FileToFolder, you can quickly and easily create folders for specific files without much effort. This makes it a beginner-friendly program that practically anyone can use because it does it fast, efficiently, and not overly complex. So, I hope this article helps!