WOSB is a free windows application which can bring can turn your computer back again from Hibernation and StandBy on a scheduled time. However your motherboard should have support for wake from Standby (ACPI S3) and from Hibernate (ACPI S4). And yes you need to keep your power cable plugged in and switch on. !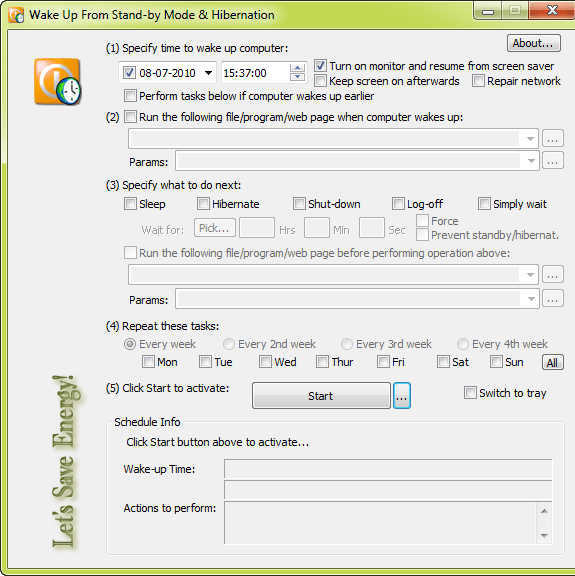 Apart from this you can batch schedule programs or set what you want to do next like setting it back to standby or hibernate after sometime in case you don't show up for couple of minutes. The idea behind the software is to save energy and that explains these options.
This application also lets you create batch file and save it which means that you can run ti using the Windows Task Scheduler.
Overall this application is very useful but totally depends on Hardware. Download it from here