If you don't have much experience crafting extraordinary letters or feel out of practice, don't worry! Multiple websites offer excellent letter templates. All you have to do is look at the format and seek the right words. And, voila, you have the perfect letter at your disposal. This article discusses the top five websites to download letter templates.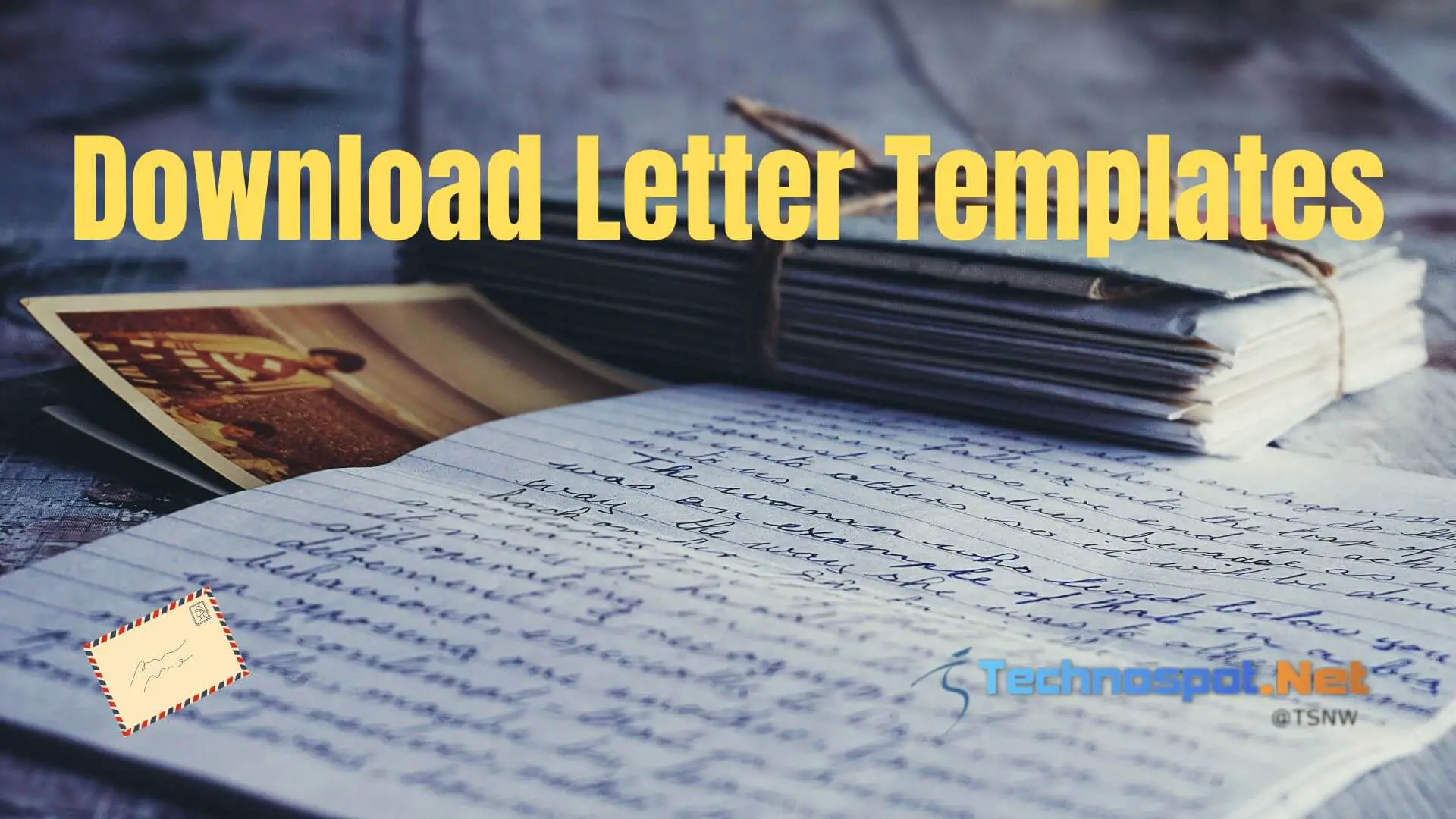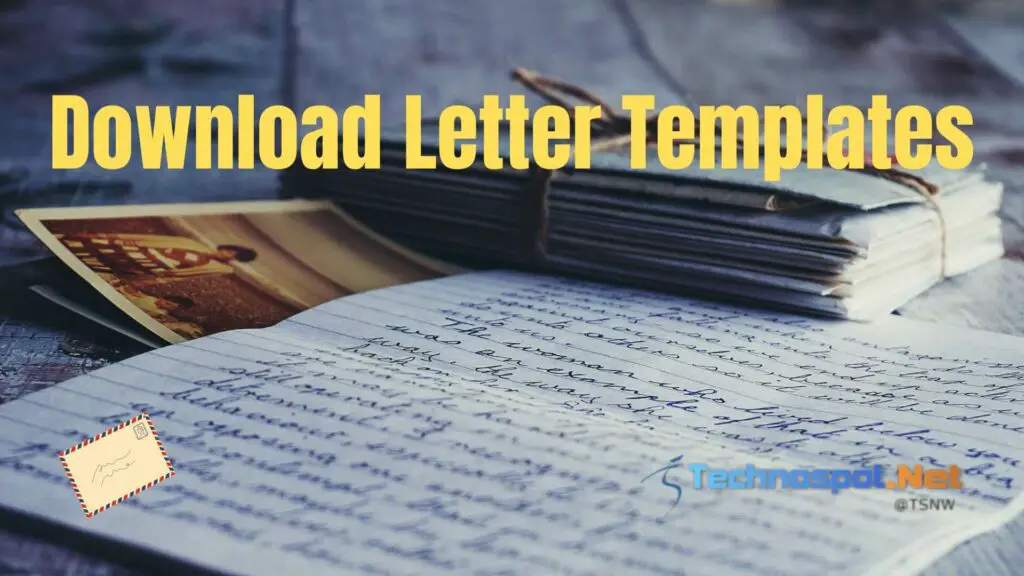 Best Websites to Download Letter Templates
There are several websites from where one can download letter templates. However, too many options can create confusion. That is why we have hand-picked the best five websites for you. Those are:
Canva
Adobe Express
Template.net
Brother Creative Center
Vertex42
Let's take a look at these ones by one that will help you to find the best option to download letter templates.
1] Canva

Canva takes the first spot regarding the list of best websites for downloading letter templates. From personal letters to formal business correspondences, Canva accommodates everything. The professionally designed letter templates are one of a kind and lend great credibility to your business. Moreover, you can easily edit, personalize and print these letter templates.
There are more than 1500 templates available in Canva. You can scroll through the different template categories and choose accordingly. All the templates are different and serve distinct purposes. For instance, you can opt for a thank you letter template or an appointment letter.
2] Adobe Express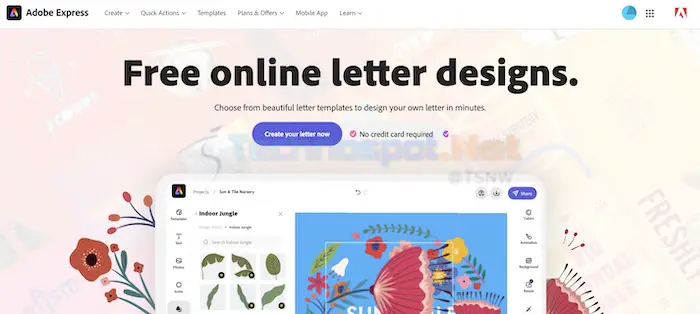 Do you want to choose the best website for letter templates? Then, choosing Adobe Express is an excellent idea. Here, you can choose from a wide range of beautiful letter templates. Creating a letter will now take only a few minutes.
With Adobe Express, you can make the perfect letter from anywhere you want for free. You can use a website or mobile to create the letter. Moreover, you can choose from the vast array of templates. If that doesn't satisfy your interest, you can always use a blank canvas and customize it completely.
For personalization, Adobe Express allows users to upload images. Besides, you can add elements like borders, flourishes, and more. Plus, you can choose the font that strikes your interest the most. Add logo, contact information, and more to finish the custom business letter efficiently!
Related: Best Online Tools to Create CV and Resume
3] Template.net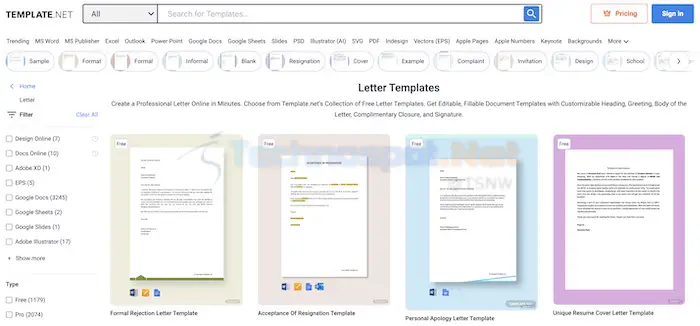 If you are looking for a professional business letter template, you can opt for Template.net. From here, you will get formal letter templates downloadable in different formats, such as Apple Pages, Microsoft Word, and Google Docs. What's more? These are available for free.
Multiple letter templates can be found here. These are differentiated based on various scenarios. For instance, you can opt for an application letter for a student or a formal demand letter. Other options include sales, acceptance, denial of credit, claim letter, sponsorship, letter of suspension, etc.
You can even use the editor tool to edit the content. It is easy to customize the letter and comes with hassle-free printing or online sharing.
4] Brother Creative Center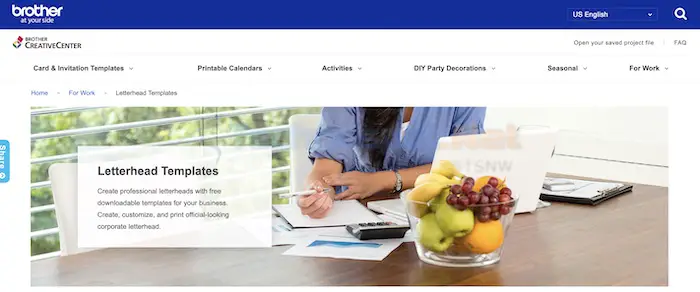 Another excellent website one can use for letter templates is Brother Creative Center. The website enables users to create top-notch professional letterheads with downloadable free templates. You can now easily create, customize, and even print corporate letterheads.
The letterhead marker makes designing and customizing the letterhead stationary easy per your business requirements. Moreover, there are several types of templates available based on the industry you are in. These include automotive & transport, beauty salon & spa, education, construction & engineering, event planning, finance & legal, etc.
Besides, different designs are also available. That way, you can choose the one that suits the theme or reason for writing the letter. To ensure the letterhead appears professional, Brother Creative Center allows certain aspects. These include the company's logo, name, business address, contact information, website, and other details.
5] Vertex42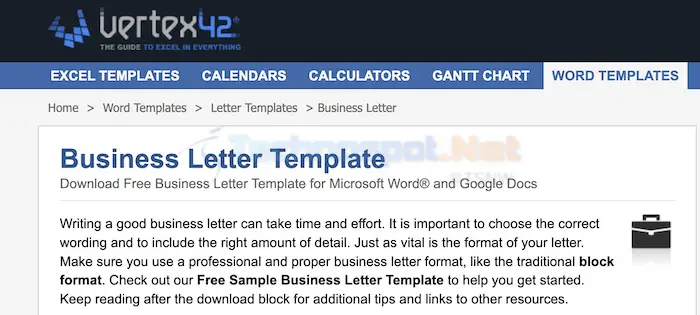 Lastly, the website that deserves special mention for offering downloadable letter templates is Vertex42. You can get free letter templates from this website. Here, the templates have the standard block format, perfect for formal letters for your business. Apart from this, you can also get tips and suggestions to write the perfect business letters.
The business letter template is available for download in Microsoft Word 2007 or later. You can also get the Google Docs version. All you have to do with this letter template is fill in the necessary information. Besides, the website also offers templates for letters such as acceptance, complaint, job offer, reference, resignation, etc.
Conclusion
These are the top five websites to download letter templates. However, there are many other options too. Writing a letter is now easy and hassle-free. You can use these letter templates and pen the perfect letter. Sending and receiving letters is a great way to establish bonds and foster goodwill among business partners and associates.