YouTube has added an option that allows you to download  YouTube videos that you have created and uploaded using your YouTube account. This means you cannot download videos from any other account but only yours. But there is a way for that too which we will discuss in the post later.
Backup your YouTube Videos: Download as MP4
This is useful in a situation where you have lost the original video you created, and re-creating the video again is either not possible, or it will take a lot of time to convert the raw video.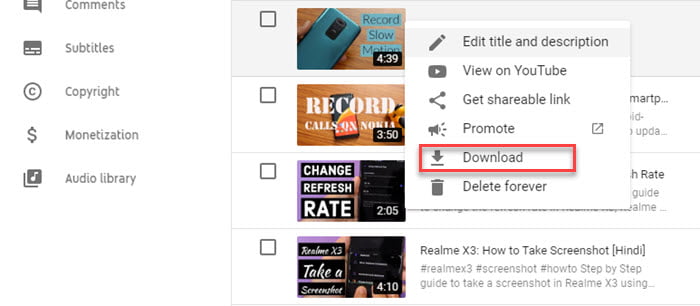 How to download YouTube videos from your account

Log-in to YouTube in your account.
Go to https://studio.youtube.com/ or the Creators Studio Section, where you see the list of all the videos.
For each video, you will see an edit button. Click on it, and you should see an option that says Download MP4.
Click on it and save it on your computer.
One the file is downloaded, you can use any software to convert these videos into any format you want. Since you have copyright over these videos, you are free to convert it.
How to download any YouTube Video
If you want to download any video from YouTube and use it for educational purposes, then you can use the Ontivia service.
Go to Ontivia YouTube to MP4 link.
Paste the URL of the video into the text box
Click on Start Now, and it will start processing the video.
It will display multiple options, such as MP3, Audio, and Video. Right next to each download, you also get to choose the quality. Once you decide, choose to download it on the computer.
How to convert YouTube Video
We recommend  Hamster Video Converter: This free video converter utility can create or convert video into iOS compatible or iTunes compatible video format. All you need is to select the right device for conversion. See the example below :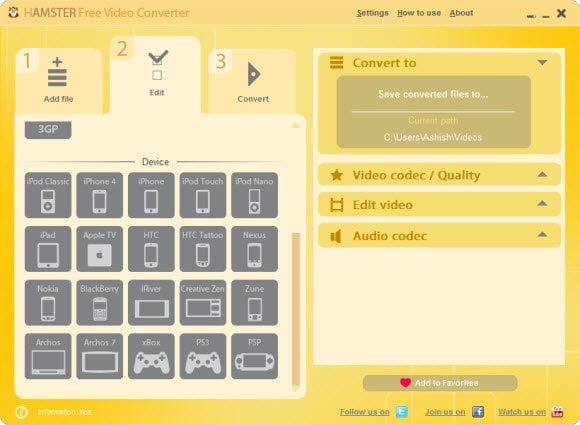 What you can do with your YouTube Videos :
If its a song you created, convert them into Ringtone.
You can use them to convert into Apple format and then watch on the iPad, iPhone, or iPod.
How to get use WebP file as YouTube Thumbnail
If you wish to grab a thumbnail of a YouTube video, then read our guide on it, but if you want to use a WEBP file, then you cannot do it on the computer. You can use EVANO WebP to PNG converter. You can paste a URL, upload a file, or even connect Dropbox and Google Drive like services to it. Once done, you can then upload it to the thumbnail section of the YouTube video.
I hope the post was easy to follow, and you were able to download and backup your YouTube videos.