A-PDF Page Turner is a nifty tool to convert PDF files to flash flipbooks. We recently posted about Pokat Reader, a PDF reader, which allows you to read PDF files exactly like reading books by flipping pages. In this post. We are sharing the A-PDF Page Turner tool, which can convert PDF files to flash flip Books with the "page turning" effect.
Here is an animation that shows a PDF file, converted to flash to get flip-style like a book, using A-PDF Page Turner. Looks great.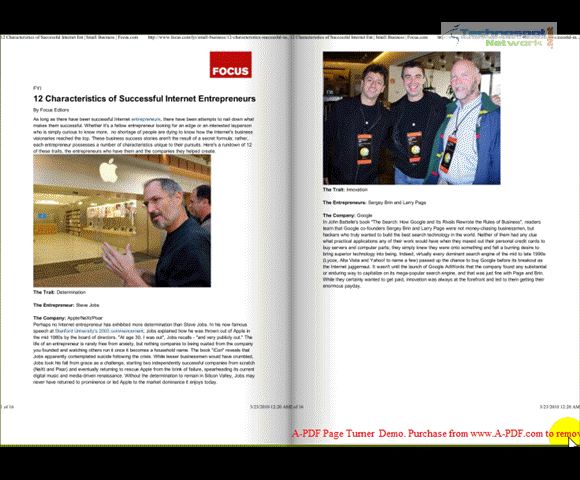 Batch convert PDF files to flash flip Books with the "page turning" effect
Once you install the software, launch it.
Then drag and drop or use Add Files option to add a couple of PDF files or any supported file to convert.
Next, you can choose the quality of the conversion. It includes DPI and conversion excellence in terms of percentage.
If you want to convert only a set number of pages or page range, you can add them under Page settings.
Lastly, you can insert watermark too (click on the 'Options' button), the title you book, and finally click on the convert button.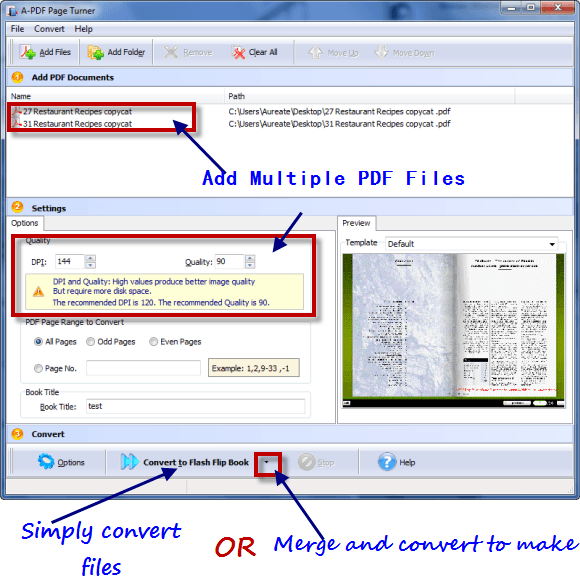 The software will convert PDF files to book style flip pages. If you have added multiple files and want to make one book out of it, click on the small arrow adjacent to the convert button, as shown in the snapshot.
It supports various types of document including DOC, DOCX, PPT,PPTX, XLS, XLSX, PUB, DWG, HTML, MHTML and TXT etc. The software can Convert PDF Flipbook Page-turning, and works with all the documents.
However, this tool is not free, but you can still use it without a problem. The only drawback in the trial version is you get a red line on the bottom of the book page in the flash file. If you are ok with it and want to create it for personal use, it is more than enough. Give it a try!