Gone are those days when you had to spend hours editing your images. As we head to the AI age, several best AI tools for image editing are available online. These AI tools can enhance their image, speed up editing, or generate variants from a base image. So what are some cool yet useful AI image editing tools out there? Well, here are a few suggestions.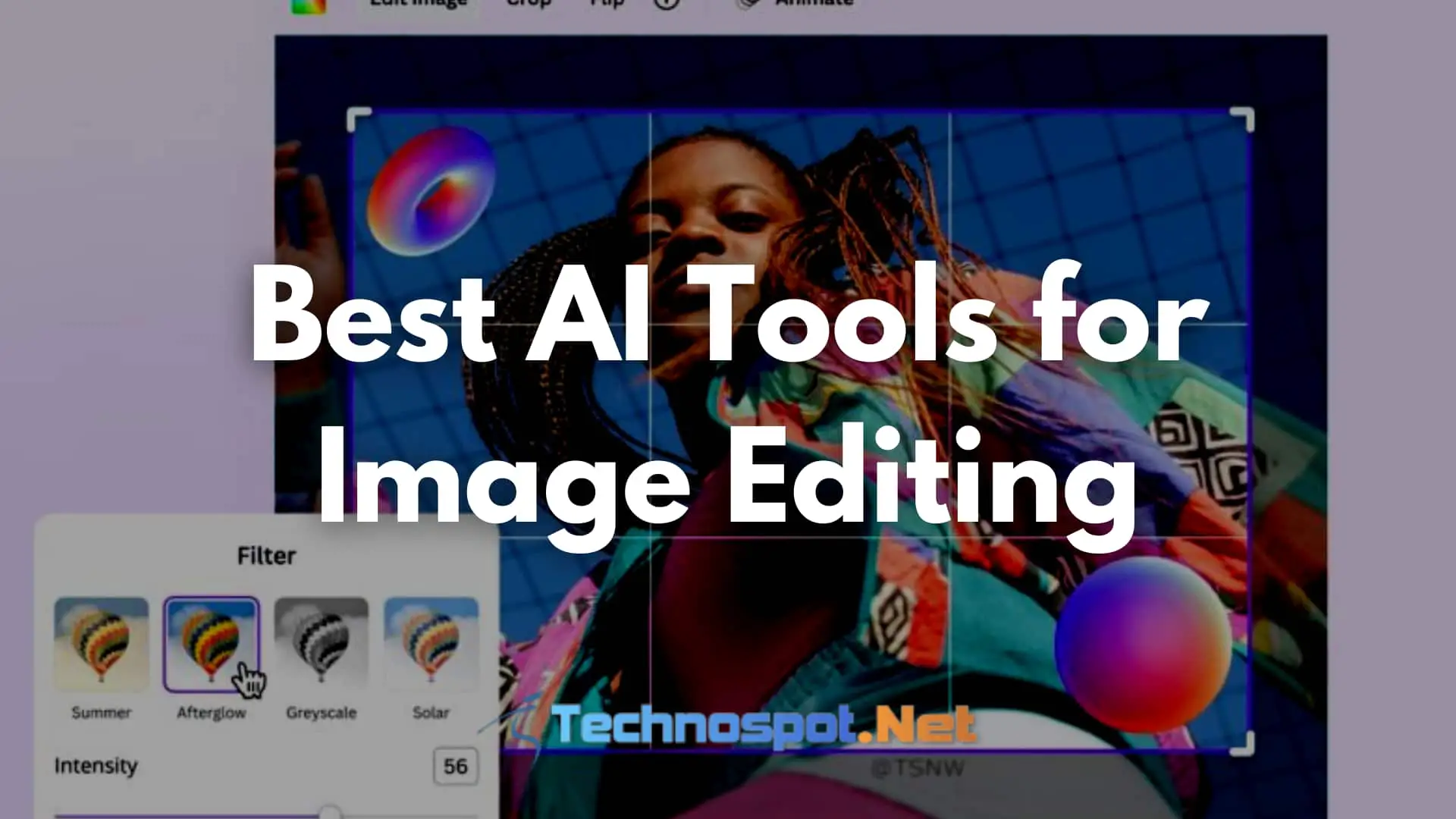 Best AI Tools for Image Editing
There are several different AI image editing apps and software available out there. However, the below names cater to different photography editing needs. So go ahead and have a look at them:
DALL-E
Luminar Neo
Lensa
ImagenAI
Topaz Labs
Try each of them, and find what works best for you.
1] DALL-E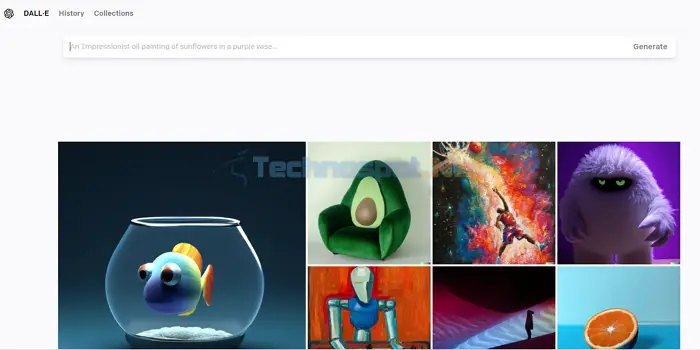 DALL E is the popular AI image-generating tool coming from OpenAI. It was one of the first AI tools to generate realistic images from a description. But you can also use it for editing your pictures using a description.
Top Features
Edit an image using a description.
Create variations of an existing image.
Generate new images using a description.
Pricing
DALL-E's pricing is based on the image resolution. Also, when you start, you get 50 free credits. But if you want to go for a paid plan, here is the pricing:
| | |
| --- | --- |
| Resolution | Price |
| 1024×1024 | $0.020 / image |
| 512×512 | $0.018 / image |
| 256×256 | $0.016 / image |
| | |
| --- | --- |
| Pros | Cons |
| Quick and easy to use. | Lacks advanced editing tools. |
| Edit an image using a description. |   |
| Generate new images using a description. |   |
2] Luminar Neo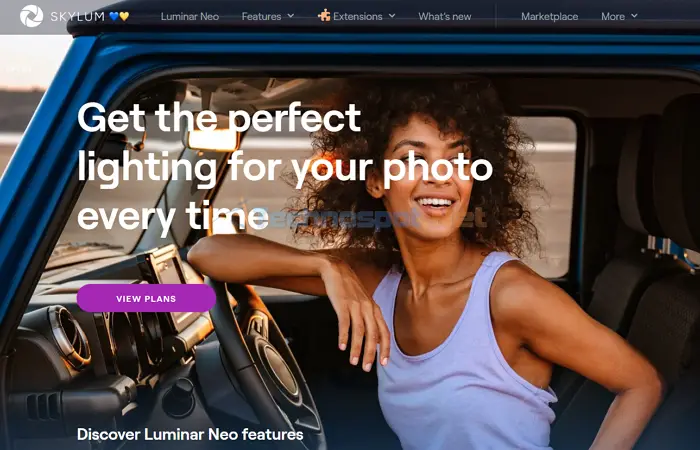 Luminar Neo is an AI-powered photo editing tool. With the help of its AI, you can replace skies and enhance landscapes and portraits with just a few clicks. Plus, you can access a wide range of editing tools that help you with layers, masking, local adjustments, and more.
Top Features
Super easy to use.
Multi-platform supported.
It comes with multiform presets.
Use AI to enhance or use features like golden hour, color harmony, super contrast, and more.
You can access AI features like portrait bokeh, relight, atmosphere, etc.
Pricing
Luminar Neo has three different plans: Explore, Pro, and Lifetime. The Explore and Pro plans are priced at $9.95/month and $14.95/month, respectively. In comparison, the lifetime plan is priced at $149.
| | |
| --- | --- |
| Pros | Cons |
| A combination of AI and editing tools. | There is no mobile app. |
| It comes with multiform presets. |   |
| Affordable. |   |
3] Lensa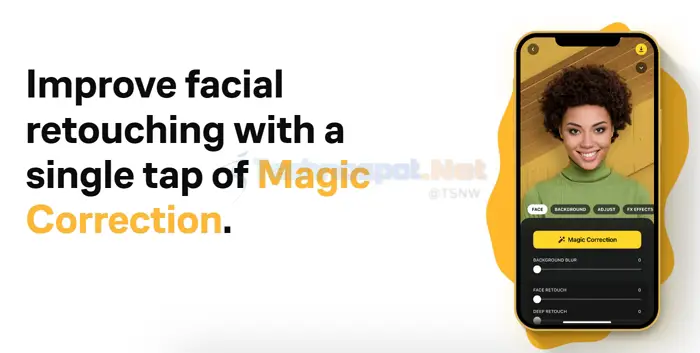 Lens by Prime Labs is a premium smartphone phone that can be used to edit images and generate incredible variations of your images. It has many photo editing filters and techniques to help you retouch your portrait selfies.
Top Features
It comes with skin-refining effects.
Lensa comes with a wide range of art tools and camera filter effects.
Block out unwanted details with fade effect editing.
It offers you different tints to match your style and personality.
Use portrait mode as a photo enhancer.
Pricing
For iOS devices, there are two premium subscriptions offered by Lensa. These are the Annual plan priced at $29.99/year and the monthly plan at $7.99/month. Additionally, if you want to generate excellent variations of your pictures, it will cost a different plan.
| | |
| --- | --- |
| Pros | Cons |
| Wide range of editing tools. | A bit pricey. |
| Comes with magic avatars. | |
| Remove objects from images instantly. |   |
Related: Best AI Tools To Generate Images
4] ImagenAI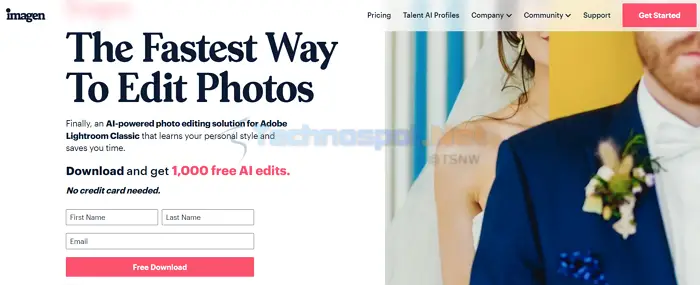 If you already use editing solutions like Adobe Lightroom Classic, this ImagenAI can be a support tool. This AI tool analyzes your previous photo edits and allows you to create your personal AI profile. Then you can apply the profile to your Lightroom Catalog for an easy photo editing experience.
Top Features
It allows you to create your personal AI profile by allowing you to upload your edited photos.
Use a pre-built talent AI profile to edit your images in that style.
It edits your images in real-time and allows you to adjust different parameters of photo editing.
Has different photography genres.
Pricing
The pricing charges you based on your project size—the more pictures you wish to edit, the higher the price you have to pay. The standard fee stands at $0.05 for each photo.
| | |
| --- | --- |
| Pros | Cons |
| Allows you to create your AI image editing profile. | It is not a standalone photo editing tool. |
| You can choose from existing AI profiles. | Limited integrations. |
| Affordable. |   |
5] Topaz Photo AI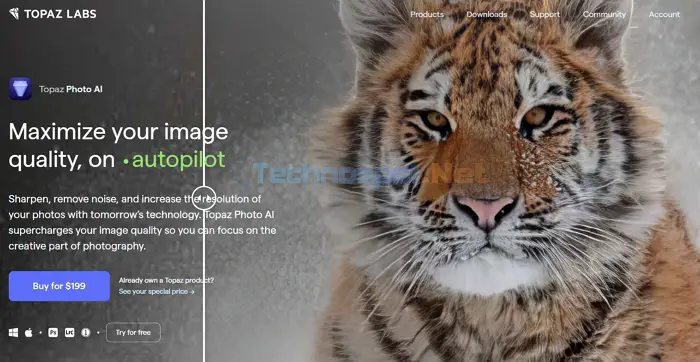 Topaz Photo AI Labs can help you improve and enhance your photo and video quality. The tool can be used to do every photo editing task on autopilot. Be it sharpening, removing noise, increasing the resolution of your photos, and more.
Top Features
It can be used for editing both Raw images and pre-rendered JPEGs.

Corrects noise, blurring, and lens distortions.

AI capabilities help you with autopilot capabilities in improving image quality.

Locates faces in your images and improves their visual quality.
Pricing
Topaz Photo AI has straightforward pricing, a lifetime deal priced at $199. However, a free version of the tool can be used for testing the tool. But to save your results, you will need a paid license.
| | |
| --- | --- |
| Pros | Cons |
| Improve your image quality on autopilot. | Doesn't have extensive editing tools. |
| Removes noise and sharpens your images. | Low on AI capabilities. |
| Batch photo editor. |   |
Conclusion
So those were some of the best AI tools for image editing. The tools mentioned above are meant for specific editing needs. So while some tools may seem similar, their features and capabilities could be completely different. So go ahead and check them out and see which AI tool serves your image editing needs.