Are you looking for faster, more accurate tools to remove Watermark from your images? The conventional image watermark remover tools take a lot of time and don't correctly remove watermarks from Images. But, new watermark tools with the emerging technology of AI are more accurate, faster, and retain the original quality of Images, making your task easy. This article will teach you the best AI tools so you an use AI remove watermark images.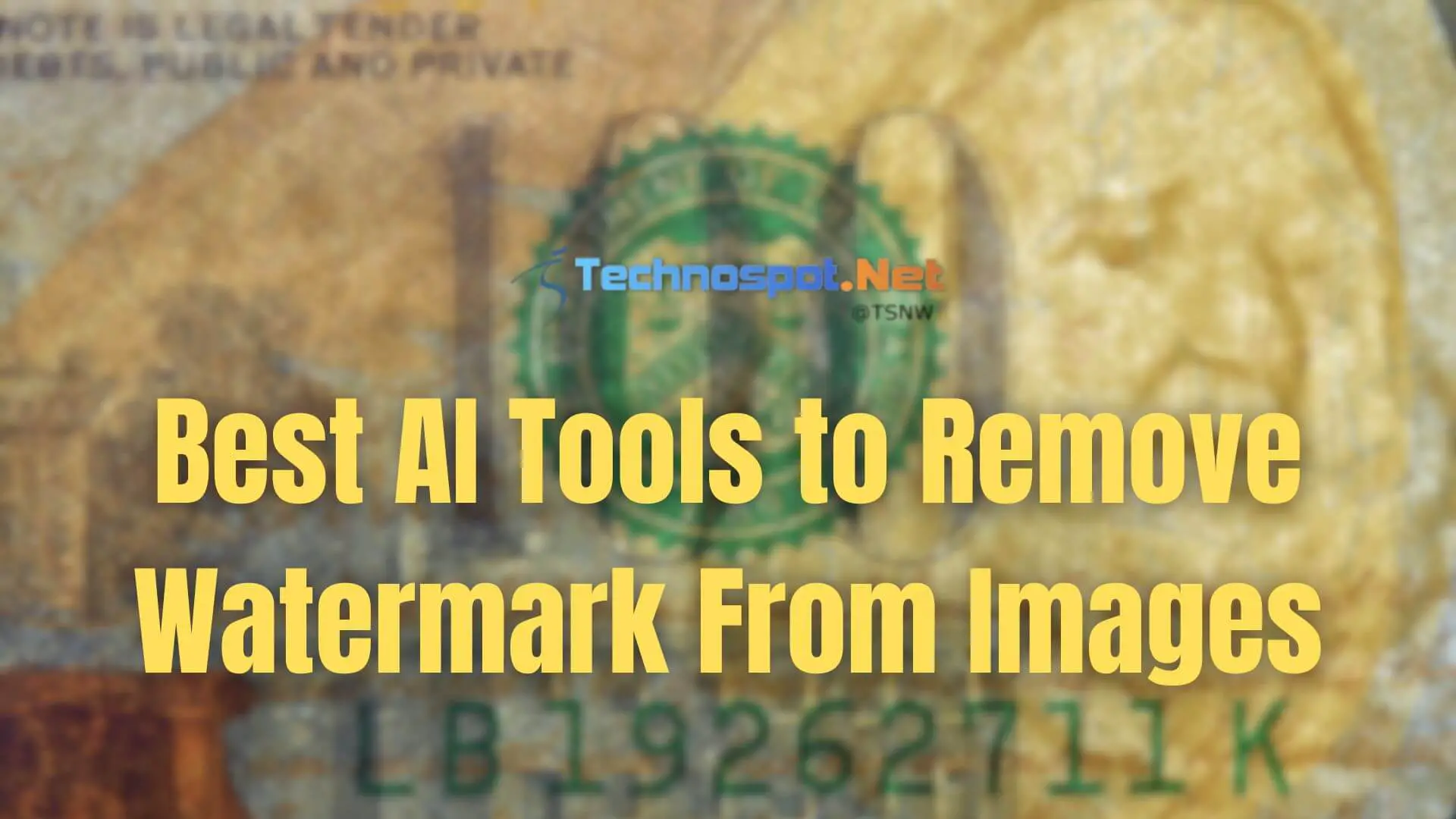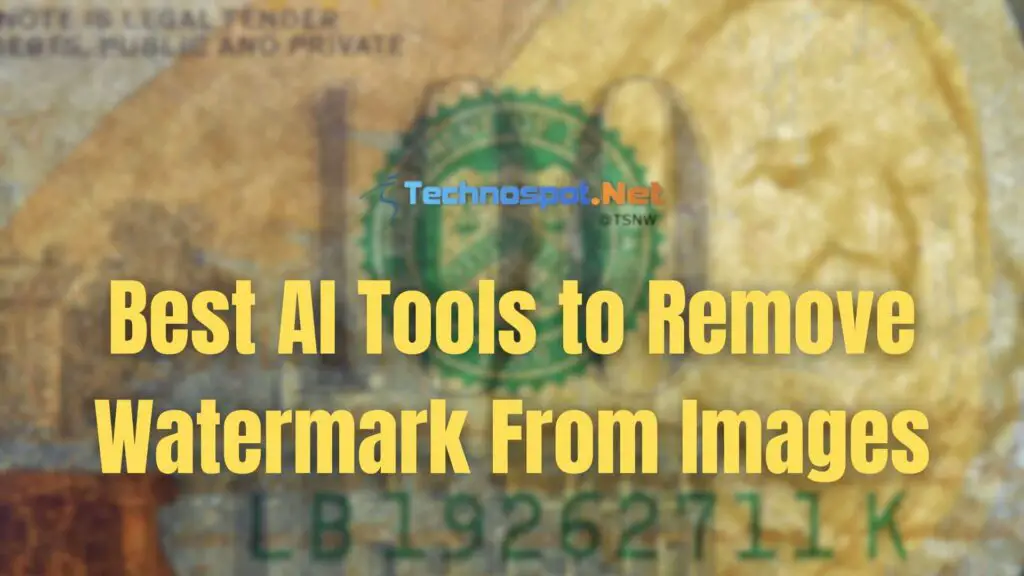 Best AI Tools to Remove Watermark From Images
Among several AI watermark removal tools available online, we have tested the four best AI tools.
Below-mentioned is a list of the same:
Watermarkremover.io
HitPaw
Media.io
Topmediai
Let's dig into the details!
1] Watermarkremover.io

Watermarkremover.io is a free tool to remove watermarks in a few seconds altogether. The intuitive AI algorithm executes multiple tasks like area prediction, color separation, and recreating background at once to eliminate watermarks. So, you get fuss-free and straightforward service.
Features
Accepts Higher Resolution Images: Watermarkremover.io accepts images upto resolution 5,000 x 5,000 px, which helps you upload high-quality images.
Supports Multiple Image Formats: There is no need to convert the format of your image before removing the watermark. This tool accepts multiple image formats like Png, JPEG, jpg, and webp.
Mobile App: For convenient use on mobile devices, you can download the mobile app of this tool from Play Store.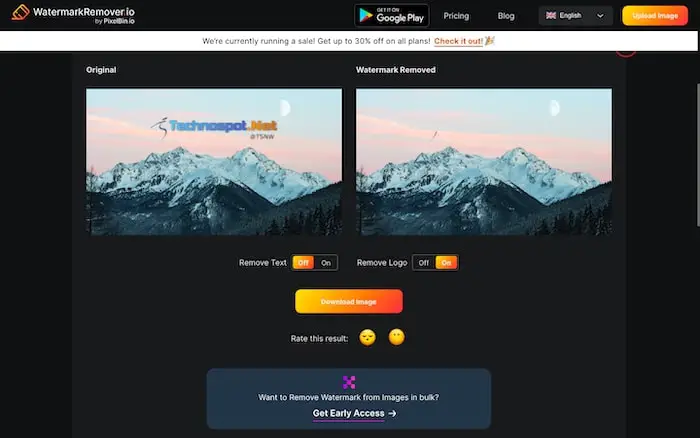 Pros
Easy to use
Retains image quality
Supports multicolor Images
Cons
Requires subscription plans for commercial use
You can check it out Here.
2. HitPaw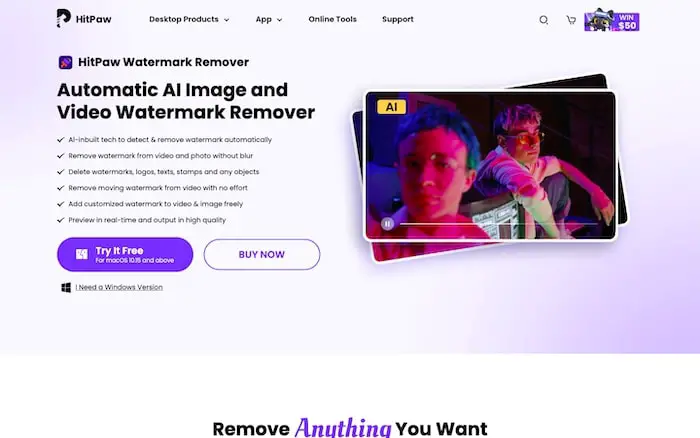 Hitpaw is an all-in-one image editing, image enhancing, and AI to remove watermark from images. Besides Images, it is also an effective tool for removing video watermarks. Hitpaw requires no effort, and you must upload the image with a single click. It eliminates any watermarks and even text, dates, stickers, etc.
Features
Real-time Preview: It previews the image using the remove and export option to remove the video/image watermark.
Texture Repair: The texture repair feature helps to analyze the image's color and uses similar colors to fill and get rid of watermarks.
Smooth Filling: Media.io has a feature that helps you remove the image watermark by simultaneously moving the color horizontally and vertically.
Supports Multiple Image Formats: Media.io helps you remove unwanted objects and watermarks from Images in various forms (JPG/JPEG/PNG/BMP/TIFF) are supported.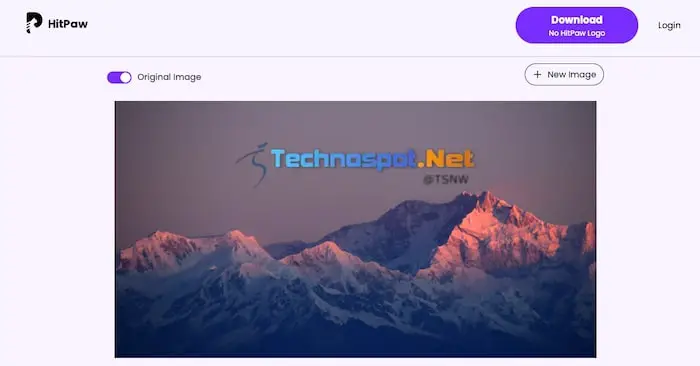 Pros
Cons
You can check it out Here.
3. Media.io
Media.io is an AI Photo and Video Object remover tool. It also helps to remove unwanted elements from images in just one click. It is a cross-platform tool used on desktop, mobile, and web. Using it, you can remove watermarks, objects, text, emoji, etc.
Features
Simple Interface: Media.io has an easy-to-use interface. You can quickly go to its website and begin using the tool.
Easy Sharing: The tool offers multiple options to share and forward the images after removing watermarks.
Mobile-friendly App: For easy use, you can download its mobile app from the Google play store.
Customizable: You can customize the tool to change its brush size to cover a more significant or small area precisely based on the watermark size you want to remove.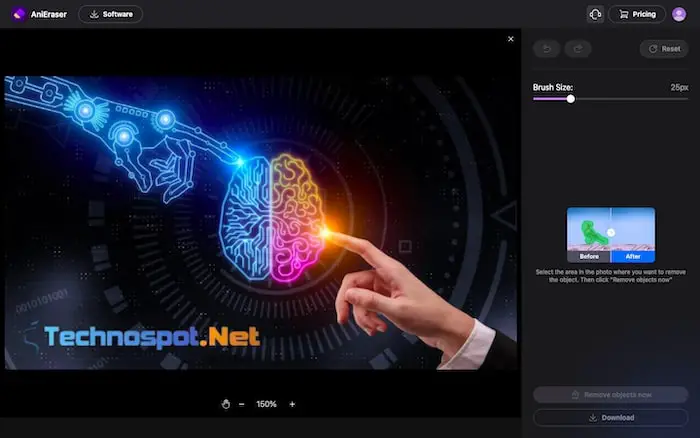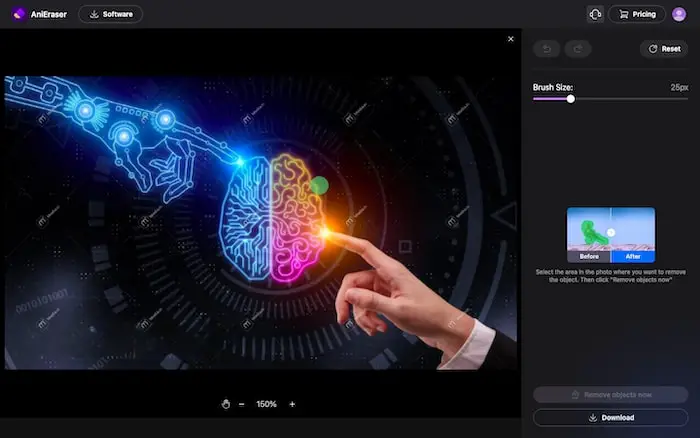 Pros
Retains image quality
Beginner-friendly
Cons
Inefficient for complex images
You can check it out Here.
4. Topmediai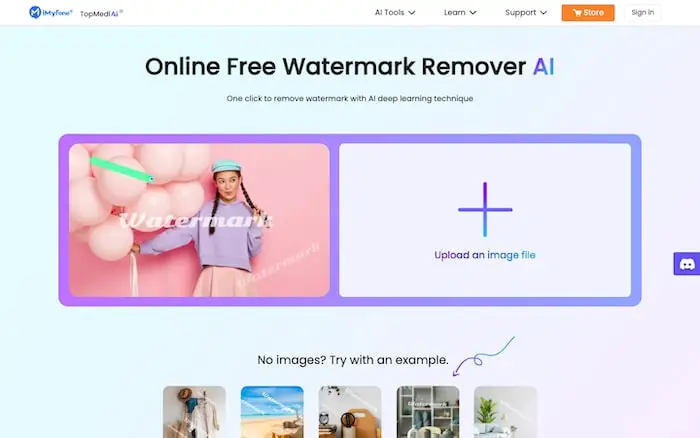 Topmediai has an ai text to speech converter, an art generator, and a watermark remover tool. It has a simple feature to remove Watermark with AI deep learning techniques.
Features
Fast Watermark Removal: The tool has a smart and fast watermark removal tool that gives quick results without a pause.
File Security: Topmediai respects the privacy of its users and keeps your files safe. It directly deletes the images from its server after removing the watermark.
No Installation: It is an online tool. So, there is no need to install any software or app for usage.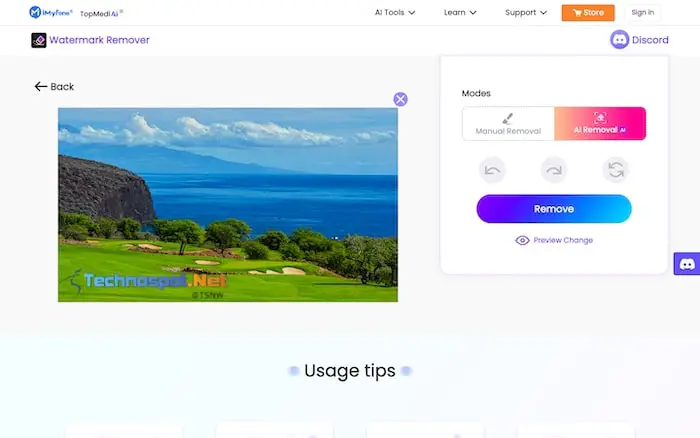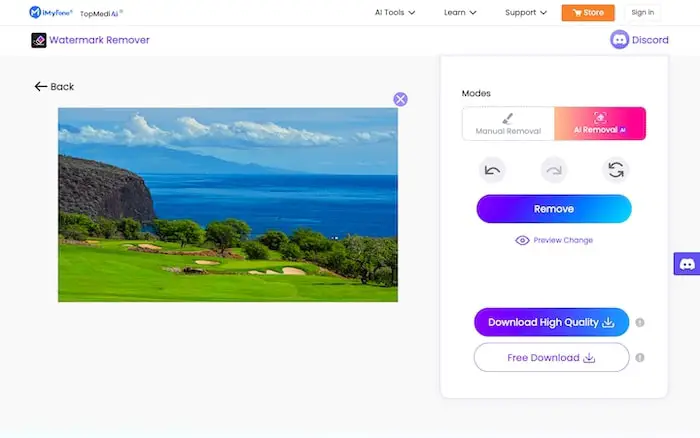 Pros
Offers quick trials
Suitable for beginners
Cons
You can check it out Here.
Conclusion
You can easily use online images for your work after removing their watermarks. The new AI-powered watermark remover tool is quicker, more accurate, and retains the original image quality. Some popular and beginner-friendly ai watermark removal tools are Watermarkremover.io, Hitpaw, Media.io, and Topmediai. They are free tools suitable for beginners making your work more accessible than ever.