Are you tired of getting geo-blocked from websites? It restricts or bars web-based content access on the user's location. However, with VPN extensions, you can now bypass these geo-blocks and enjoy whatever you want to see. This post will check out some of the best yet free VPN Chrome and Edge Extensions.
Moreover, VPN extensions allow users online security and privacy. You can maintain anonymity and prevent exposure to the world. However, being alert while opting for a free VPN Chrome extension would be best. Some service providers sell data from users and launch malware attacks. To prevent that, you must check out the features and know-how about the VPN.
Note: Chrome extensions can be installed on Edge and work similarly.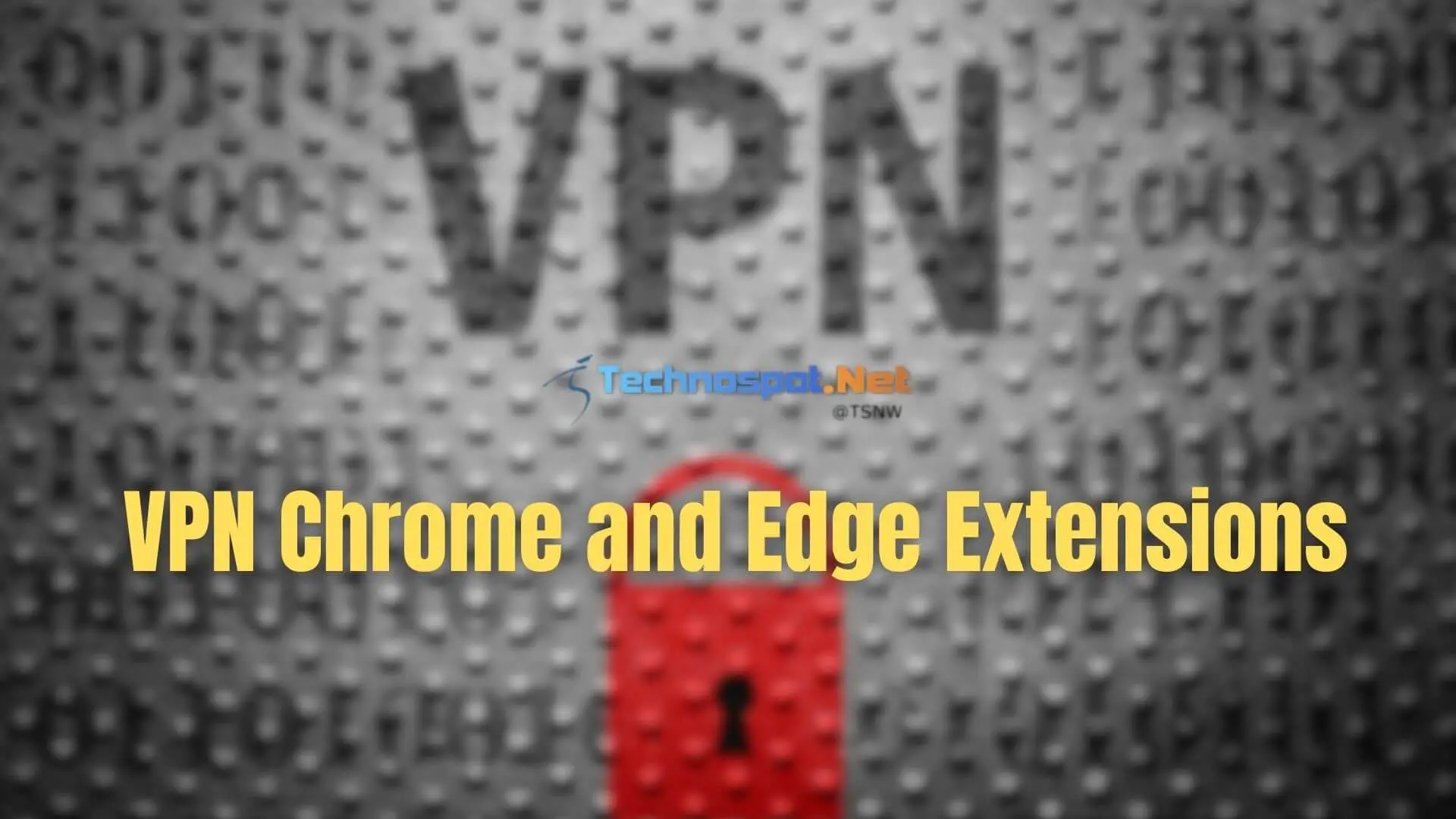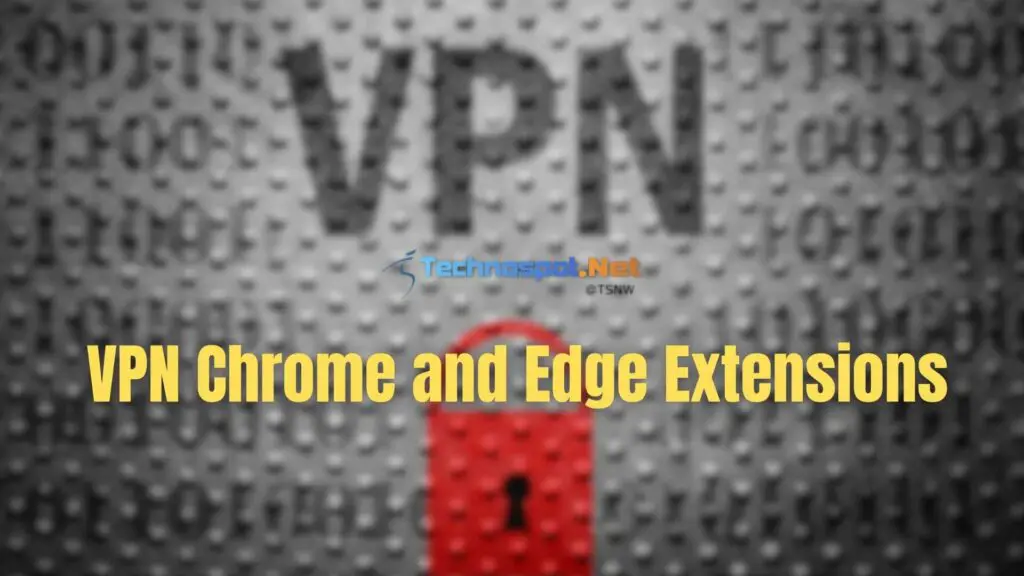 Best Free VPN Chrome and Edge Extensions
To help you make the best choice, we have made a list of the best free VPN Chrome and Edge extensions after hours of extensive research and first-hand experience. These are:
Free VPN Chrome Extension
Free VPN ZenMate
IP Unblock – Free VPN to unblock websites
Free VPN for Chrome – VPN Proxy VeePN
SetupVPN – Lifetime Free VPN
So, what are you waiting for? Keep scrolling and find the best free VPN Chrome extension helpful.
1] Free VPN Chrome Extension – Best VPN by uVPN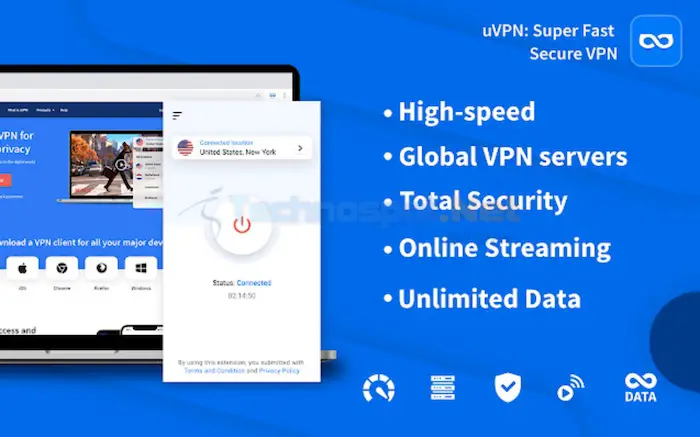 One of the best free VPN Chrome extensions is uVPN. With this extension, you can hide IP addresses and unblock websites you want. It is specifically designed to offer private browsing and secure your online data. That means you don't have to worry about data loss when surfing the net.
Trusted by more than 2 million users, uVPN has a wide range of exciting features. For starters, it offers free streaming of different service providers. You can now get access to Disney Plus, Netflix, etc. Besides, it provides low latency yet high-speed servers while offering 100% anonymity.
Features
Safe and private browsing
Get increased data security
Compatible with multiple platforms
Pros
Offers complete protection to the device
Hide IP with ease
Cons
Lack of customization-focused features
2] Free VPN ZenMate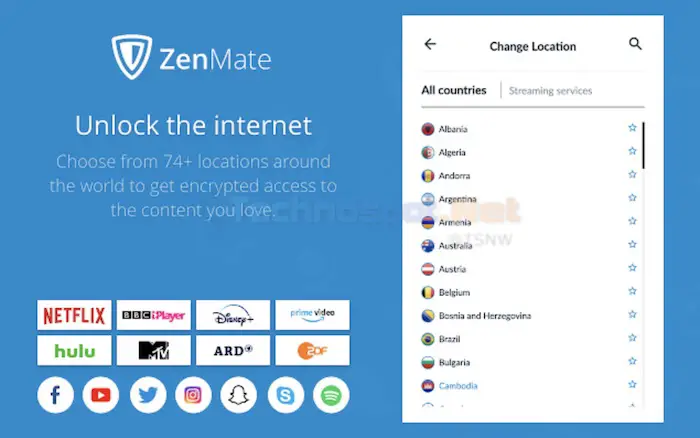 If you are looking for a reliable VPN Chrome extension, you can opt for ZenMate. It is one of the fastest and safest VPN extensions. With more than 5 million users trusting the extension, the VPN offers many features. The VPN connection uses 256-bit military-grade encryption to provide complete security to the users.
With the ZenMate VPN, users can change their location with relative ease. After all, you can choose between the 2000+ VPN server locations available. It also offers a high-speed virtual private network. There is no need to compromise on the speed while using the VPN.
Features
Availability of 2000+ VPN locations
Usage of robust encryption for traffic security
No data limit
Pros
Fast VPN browser extension
Dedicated proxy servers
Cons
3] IP Unblock – Free VPN to unblock websites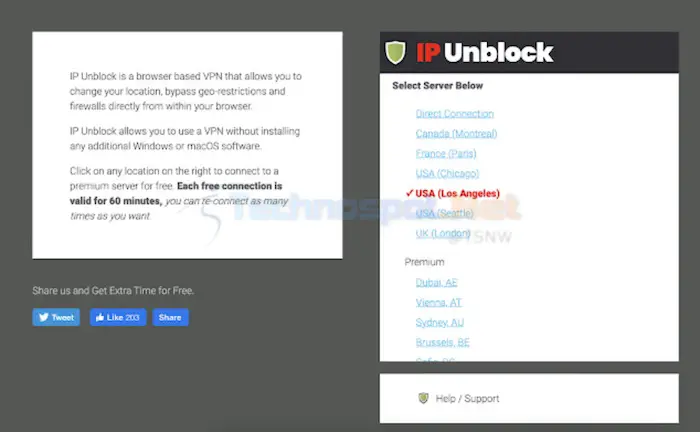 Do you want to opt for the best VPN Chrome extension available for free? In that case, you can check out IP Unblock. With this VPN extension, it is easy to unblock websites and gain access to the web securely. IP Unblock also ensures high-level security for the users. Now you don't have to worry about using public Wi-Fi anymore!
Perhaps, one of the best aspects of this VPN is that it is available for free. Moreover, you can reach blocked websites with a "one-click connection." You can use this VPN as much as you want. There are no bandwidth or speed limitations.
Features
Pros
Easy to unblock websites
Fast VPN servers
4] Free VPN for Chrome – VPN Proxy VeePN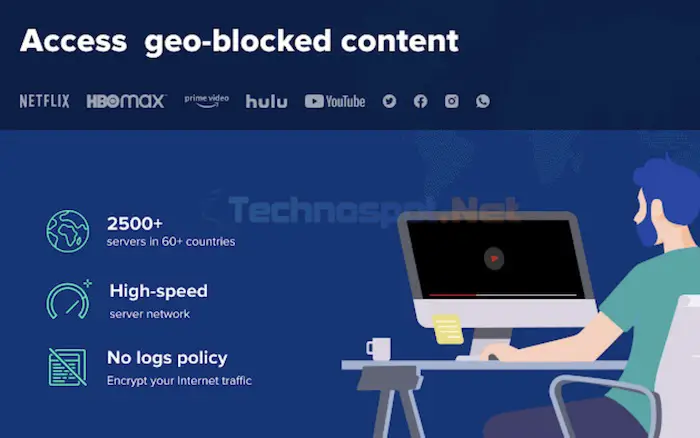 Are you trying to search for a highly secure VPN service provider? For that, choose VeePN. Use this exceptional VPN Chrome extension to access blocked websites with ease. Moreover, you can also enjoy unlimited bandwidth and traffic. You can use the VPN, get a new IP address, and maintain anonymity.
This free VPN extension comes with a wide array of features. Take advantage of more than 2500 servers available across the globe. Besides, you can easily block trackers, ads, malware, etc. The VPN service provider is compatible with multiple platforms. These include Windows, Linux, Mac, Android, iOS apps, etc.
Features
Blocks ads easily
Refrains from logging online activities
Offers protection to sensitive information
Pros
Fast connectivity
High-grade security
Cons
Paywalled proxy servers and features
5] SetupVPN – Lifetime Free VPN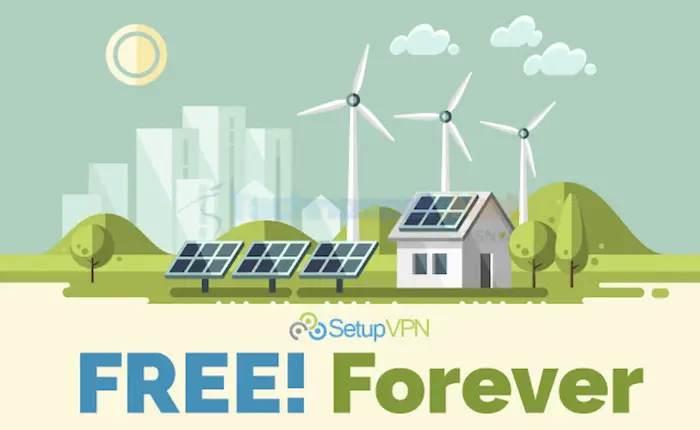 The last VPN extension you can check out is SetupVPN. It is available for free and can be used to block unblocked websites from any country. Moreover, SetupVPN offers unlimited bandwidth to users. You can also use more than 100 servers present across the globe.
Another exciting feature of SetupVPN is the high-grade security. The 4096-bit military-grade encryption ensures top-notch online privacy and security. It is easy to use the VPN. You must change the location, encrypt the connection, and choose another IP address.
Features
No speed limitations
4096-bit military-grade encryption
Easy to use
Pros
Availability of 100+ servers across the glove
Easy to encrypt the connection
Cons
No way to choose protocols
Conclusion
Privacy and security are topics of concern for internet users. That is why using a VPN is an excellent idea. You can keep your identity protected. Apart from that, you can also get access to geo-blocked content.
Here is a list of the best free VPN Chrome extensions to make things easier. Though several such VPN extensions are available, you need to be careful. Some service providers choose the unethical route and sell users' data. To make the best choice, check out the features and then decide!
Are there any risks associated with using a free VPN extension?
Potential risks are associated with using a free VPN extension, as some providers may collect and sell user data, inject ads or malware, or have poor security measures. Additionally, free VPNs may have limited server locations and slower speeds than paid services.
How Can I Protect My Privacy While Using a Free Vpn Extension?
To protect your privacy while using a free VPN extension, it's essential to research and choose a reputable provider with a clear privacy policy that doesn't log your data. You can also take additional steps such as disabling WebRTC, using HTTPS, and using a different browser for sensitive activities.
It's also important to be aware of the limitations of free VPNs and consider upgrading to a paid service if you need more advanced security and privacy features.