This goes to all the guys who are a big fan of Ben, The Dark Knight and the awesome movie. I have collected over wallpapers, inspiration arts which you may use for personal use only and not for commercial usage.
The Awesome Dark Knight
This piece of work comes from DanLuVisiArt  who had been obsessed with Batman and his stories since childhood. This not only resulted in his own stories of Batman vs so many other hero's but also this awesome pieces of work. Download from here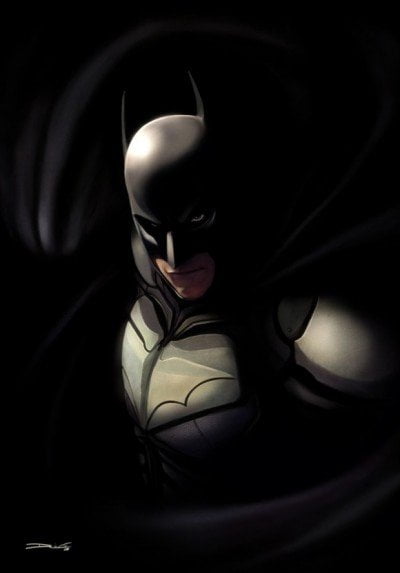 The Dark Knight Fantasy Style Wallpaper
This is how the Batman would have looked if it was those old middle age going on. It looks different with those armors, sword and the shield. Download from here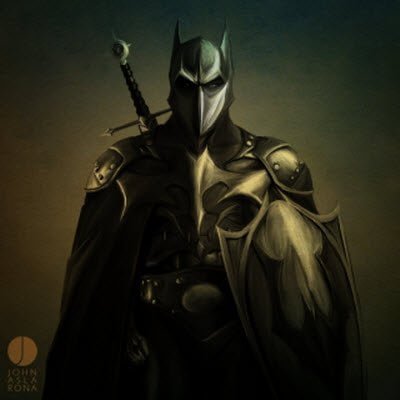 The Dark Knight – Portrait Mode
Love Sketches and Portrait style ? This Batman version just fits into that. This is done using charcoal or pencil I guess. Download from here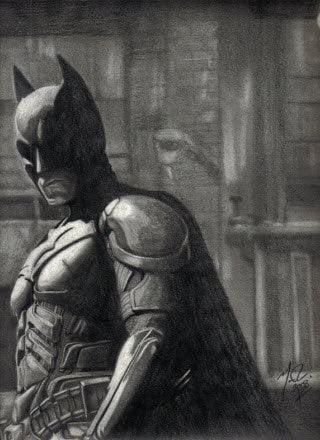 The Dark Knight & The Joker :
While we missed Joker a lot in the Dark Knight Rising Movie so here is something to fill in. The painter here visualizes Joker with the Batman.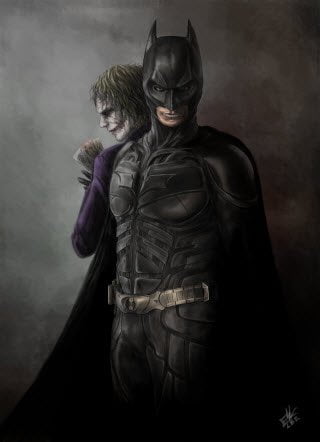 Bane : The ultimate villain for Batman :
Bane, the new villain introduced in the Dark Knight is probably the second best, 1st is always the Joker, stuff that has happened in Batman series.  Download from here
Dark Knight done using Airbursh :
If you love painting does using Airbursh, this is an ultimate version of that. This work here is amazing because its only done using shades of greys, speaking truly how Batman stands alone in the city, watching over it.  Download from here