Image Resizer Powertoy Clone, a project getting developed at codeplex, is probably the quickest image resizing  tool in my knowledge. Many a times you just need to quickly resize an image to a particular size without any thought of watermarks or compressions ratio or even the EXIF data and this where this tool beats out rest of tools.
Just right click one or  multiple  image and hit resize in the menu.
Select predefined size and you are done.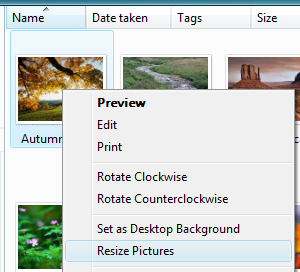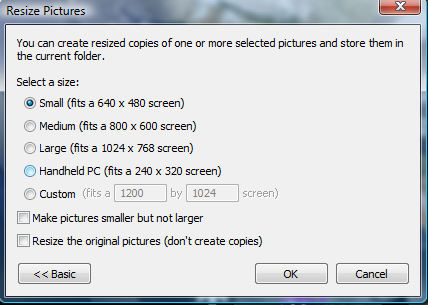 I had talked about Pix Resizer which is still my favorite and Manav seems to be liking VSO image resizer which can also watermark images.
So probably you need to decide where and when do you use any of these tools. Quick Resizing go for the tool mentioned above but if you want more options pick one out of Piz Resizer or VSO image resizer tool.