Looking for a screen recording tool that can help you professionally and personally? Then worry not. There are tons of free and paid screen recording software that can easily get the job done. In this post, we will share some of the best screen recorders for Windows 11/10
Why Do People Need Screen Recording Software?
Do you like to record your work on your screen for sometimes self-analysis or to share with your friends? You also must have felt the need to save your work for your students to teach, or as a gamer, you want to capture those fun moments. What about making notes, recording classes, videos of yourself, and adding background vocals to it? You want to have this facility on your Windows device. Right? We have brought some good software to record video tutorials, create eLearning courses, and get your business online.
As we know, sending recorded sessions would always be better than texting everything, which is quite time-consuming. Everyone enjoys videos these days, either on youtube or any other social media platform. People love to understand things from videos as it saves time.
It is in demand to capture screen-work and record presentations according to today's required work performances.
So if you are looking for some best screen capture options, we are here with you. Continue reading this article. We make sure that you will enjoy reading this and find it helpful.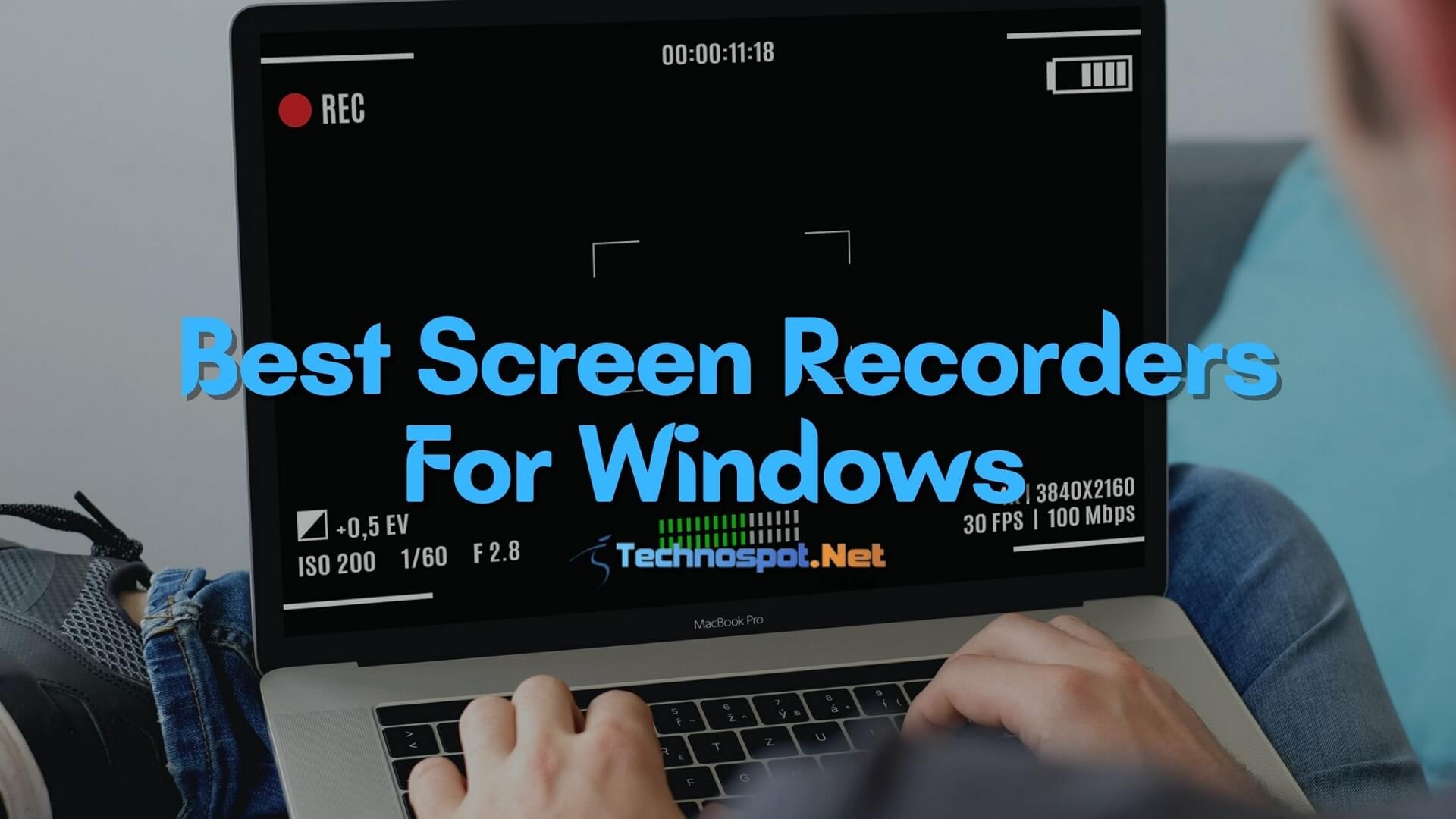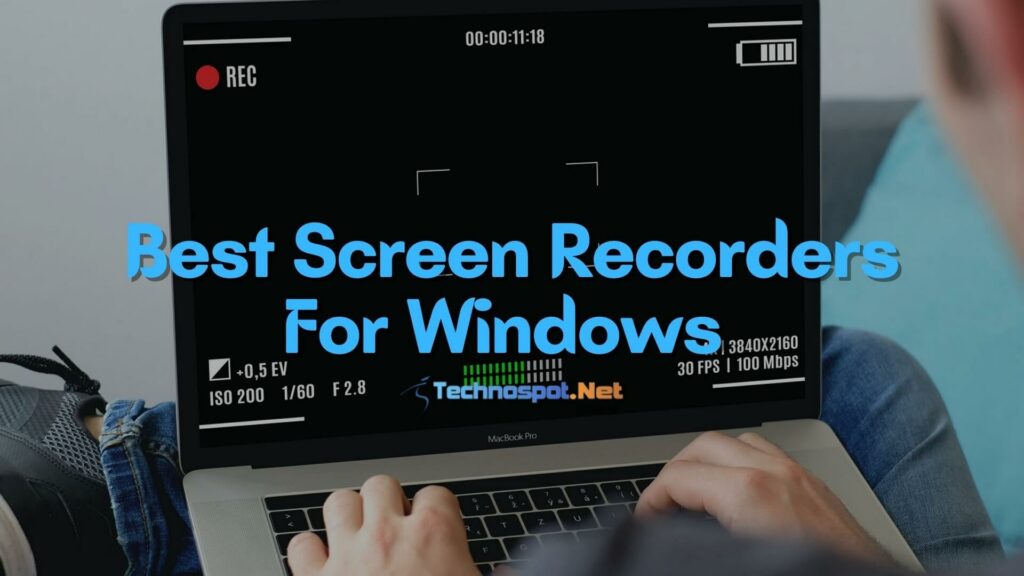 Best Screen Recorder For Windows 11/10
Though Windows 11 has its in-built screen recorder called Xbox game bar, it doesn't have screen recording issues, but it also has some limitations as it doesn't work on multiple Windows. Because of that, third-party software can be introduced, so we have a list of the top five screen recorders primarily compatible with Windows 11/10.
Apowersoft Free Screen Recorder
Loom
OBS Studio
Flashback Express
Wondershare Demo Creator
ShareX
Without further ado, let's discuss them one by one.
1] Apowersoft Free Screen Recorder
On our top rank, we have kept Apowersoft Free Screen Recorder. It is simple to use and one of the popular screen recorders. Its Ui is easy to use, friendly and has various features. From the user's point of view, Apowersoft Screen Recorder doesn't have any bad reports and has good reviews, so if you intend to use this one, go for it. It has audio-video recording, face cam, and real-time screencast features. You can customize the recording Window at any time as per your need and record videos for an unlimited duration.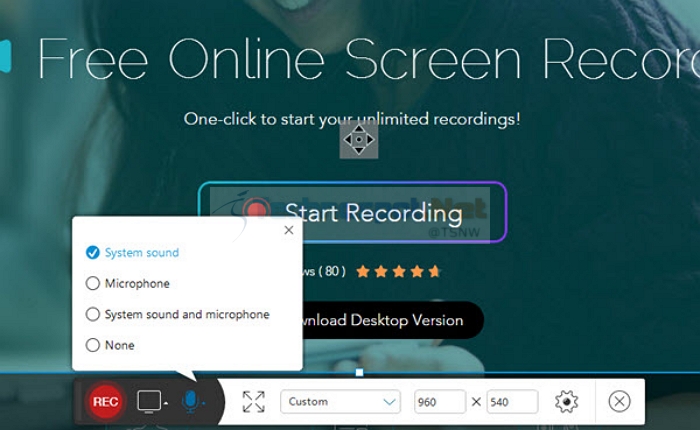 To make Apowersoft Screen Recorder one of the best for Windows 11, it allows you to store recorded videos on its cloud place name RecCloud and for sure, you can keep it in your device.
Features 
Provided various video formats
Streaming videos on browsers
Livechat/Video Games
Simultaneous screen and audio recording
Pros
Lightweight
Real-time editing
User-friendly UI
Cons
Difficulty capturing secondary monitors
Mac compatibility issues
Download from the official page
2] Loom
Our second choice is the Loom screen recorder. Loom has its basic free version with good enough features to make your screen recording easily in HD. However, the video quality can vary from 720P to 4K HD. 720P video quality comes in the free version. A business planner can go for the paid versions to meet the 4k HD quality, which is also worth it. Editing videos using GIF thumbnails is an easy task when using Loom software.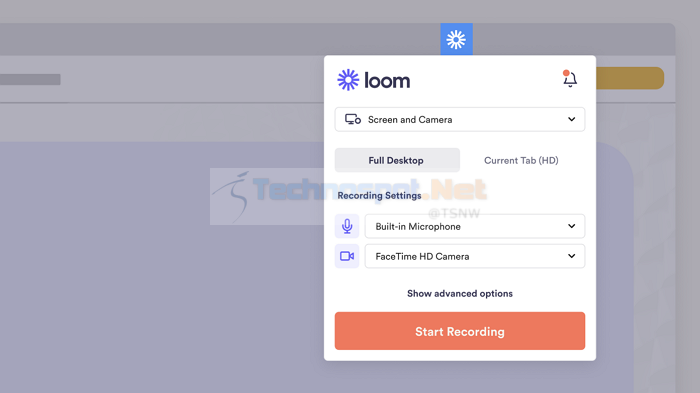 You will have DND mode, drawing tools, audio, and video captures. Adding annotations and comments in the video is again a unique feature of Loom. We will try to cover more features below.
Features 
Calls to action
Custom recording dimensions
System audio
HD videos
Pros
Easily share videos via gmails
Saving videos in MP4 format
Can see users views online
Cons
Difficulty capturing secondary monitors
Mac devices compatibility
Download from the official page
3] OBS Studio
OBS Studio what we have found our third most popular screen recorder. With its popularity among online streaming, you must have heard about OBS studio. It is a freeware software that comes with screen sharing, instant streaming, and live sharing platforms. You can record your screen video with this tool very quickly and share it live. OBS has an immaculate interface with options of screen parts that you want to record.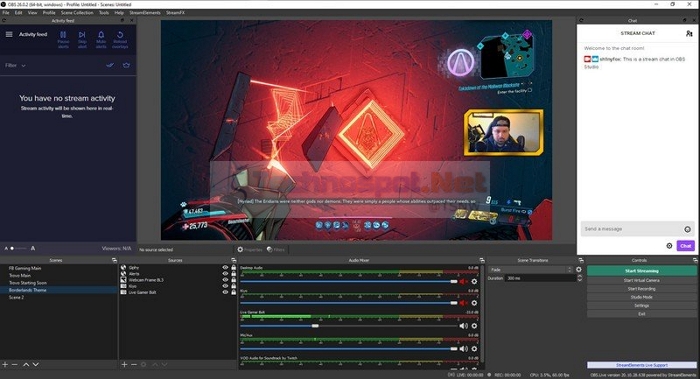 You are also provided an audio mixer to customize videos. So for online streaming, we found this one the best. What do you say?
Features 
Freedom to set hotKeys
Video broadcasting
Intuitive Audio Mixer
Neat and Clean Interface
Pros
Attractive and simple layouts
Functions for trendy and modern medium
Easy to use on-screen overlays
Cons
Missing customizable color schemes option
Missing multiple scene transitions
Download from the official page
4] FlashBack Express
Our fourth tool is the best choice if you are new to making your videos. Flashback Express has a simple, clean, streamlined interface. Unlike other free version screen recording software, it is mainly known not to leave its watermark on your videos. The second best feature of Flashback Express is that you can set the time limit manually while recording your videos.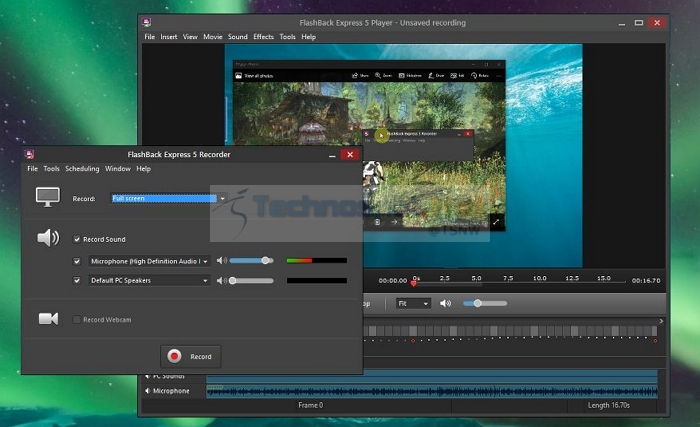 Another helpful feature is breaking the recordings into small segments, and paid version can help you save the video in any format.
Features 
Full video editing suite
Apply video effects
Add text, images, sounds
No time limits, watermarks
Pros
Saving Recordings in any format
Dedicated gaming settings
Video scheduling
Cons
Lack of advanced features in non-paid version
Download from the official page
5] Wondershare DemoCreator
Our last but trendy screen recorder software tool is Wondershare DemoCreator. It can record screen videos up to 120 fps. Because of this, it is highly recommended among gamers. It was known as 'Filmora Scrn' initially. So you may search it with this famous name also. Its compatibility with Windows 7, 8, and 10 makes it more popular among all the tools we have discussed earlier. It supports voice and videos screen recordings, creates personalized video demonstrations, including cursors and keystrokes. DemoCreator gives you complete control from selecting the area of the screen to record & edit recorded video.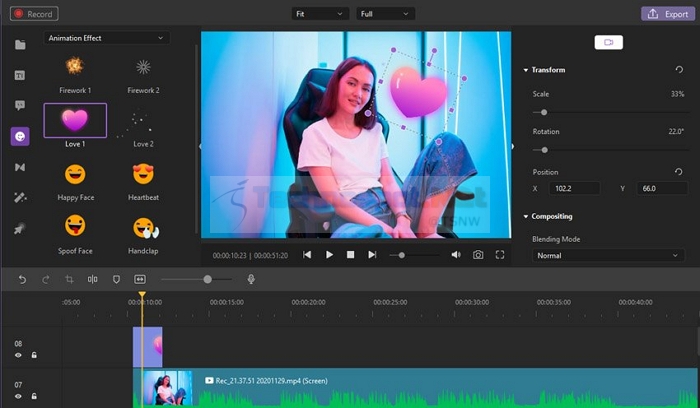 It allows you to select the area of the required screen to record. So you can customize screen size or choose full-motion video recording.
Features 
Fast Export Without Editing
Real-Time Screen Drawing
Add Transitions
Add Captions
Pros
Free updates
Capture Videos from Webcam
Flexible Screen Recording
Cons
Webcam issues after recording
Privacy concern
Download from the official page
6] ShareX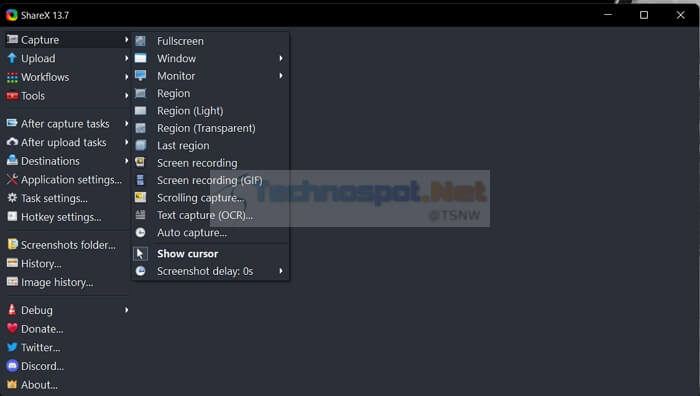 ShareX is more powerful than it seems, and its Workflow feature is highly adaptable, giving you the ability to automate routine tasks. ShareX is a no-cost and open-source software that permits users to record and capture any part of their screen and share it in one click. It allows you to upload images, text, or other kinds of files.
There are numerous adjustable settings for screen capture like displaying a cursor, transparent window capture, delay acquisition selecting multiple areas using different shapes, and so on. The created image can be opened with the image annotation program and then automatically saved to the hard drive before being transferred to the desired destination. Since it is open-source software, ShareX has been under continuous and constant development for more than 11 years.
Features
Image editor
Video recorder
Various upload options
Easy screen capture sharing
Multiple capture modes
Pros
Free and open source
Highly customizable
Can capture videos too
You can upload a vast number of different services
Has an editor
It freezes the screen when you capture
Can capture screen, video, a window, etc. with annotation + automation
It has a dead-simple way to create animated GIFs
Cons
Too complex
The editor is quite simple
Scrolling window capture is not always up to the mark
Download from official website
We have covered the five most popular screen recorder software for Windows 11/10 and hope these are very useful among many. The list includes free and paid versions of these tools. You may select them depending upon your purpose. We hope this article will help you record your sessions, gaming, and other important screen recording work.