SMS, or Text messaging, is a popular mode of communication in the modern era. The cost varies according to the provider and the international Text Service used. There are a few web services that offer free SMS worldwide. Several of them allow you to send SMS messages without registering on the site, enabling you to send anonymous text/SMS messages.
For those who prefer to send SMS via websites, here is a list of free websites that allow you to send free international SMS.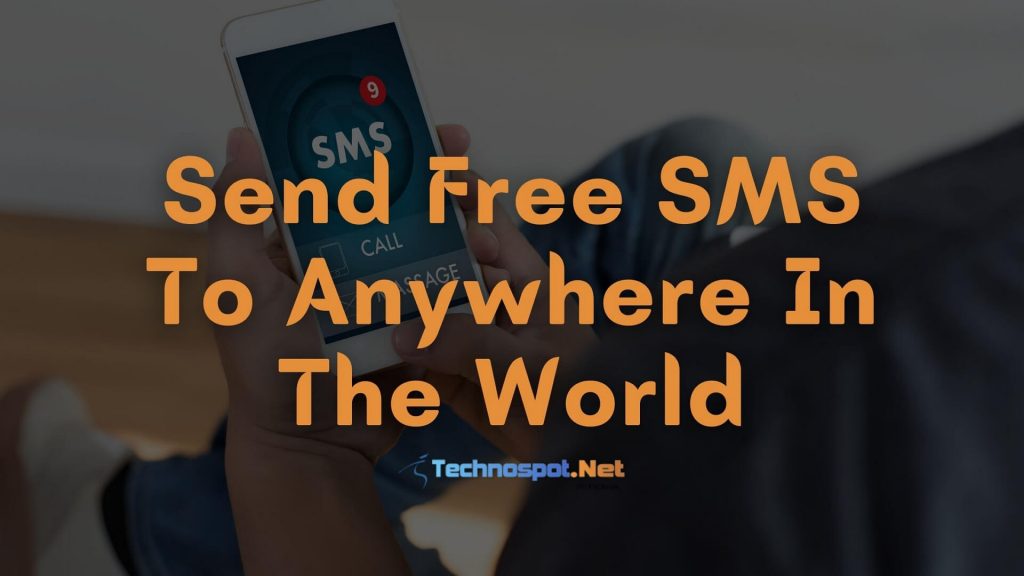 Best Sites To Send Free SMS Anywhere in the World
Here is our list of the top 9 best sites to send free SMS anywhere in the world. These sites offer seamless connectivity and are used by millions of users. These are:
MessageBird

ICQ

SeaSMS

Atomic SMS Sender

SendAnonymousSMS 

Textem

SMSpup

AFreeSMS
Make sure to read about each of them, and then choose what works best for you.
1. MessageBird
Message bird is an online messaging platform for sending SMS messages used by several leading brands, including Domino's, IKEA, TNW, and Levi's. To access the services on this website, you must first register. They have varying pricing policies for different customers, depending on their preferences for the packages available. Additionally, they offer a free trial and a variety of options.
Pros: 
This website is especially beneficial for business owners who need to reach a large number of customers simultaneously

Messagebird also offers mobile marketing services, SMS to speech conversions, and email to SMS conversions.
Cons:
While Messagebird provides a comprehensive online Text messaging solution for businesses and organizations, it is not a popular destination for casual conversations.
In addition to being a website, ICQ has been developed as a mobile application compatible with Android and iOS operating systems. The service is extremely popular among teenagers due to its ease of use and low cost.
Pros: 
ICQ enables free international Text messaging and provides additional services such as voice and video calls.

To add some spice to your text messages, you can choose from various stickers to send along with your message.

It is compatible with a variety of mobile operating systems, including Android and iOS.
Cons: 
Some of ICQ's services are not free.
3. Atomic SMS Sender 
This is a web-based application that enables users to send bulk SMS messages from their smartphones or computers. The application supports over 700 mobile operators and can be used to send SMS to over 200 countries. Atomic SMS sender charges on a demand basis. Their pricing is determined by the volume of SMS sent each month. They offer additional discounts if a large volume of SMS is required to be sent, as well as ten free SMS to their systems.
Pros:
Ease of contact management 

Ability to schedule messages at any time 

Access to live online training and documentation 

Provides an unsubscribe feature for the audience to make them feel special
Cons:
Two-way messaging is not supported 

MMS and mobile coupons are also not supported 

SMSes are not always delivered on time
4. SeaSMS
SeaSMS is another excellent option for sending bogus text messages from a different phone number. Additionally, this website provides a free anonymous text message service without registration, allowing you to send anonymous SMS and MMS to mobile phone numbers worldwide. You can send up to 160-character anonymous messages, as well as photos, audio, video, and even documents.
Pros:
Allows for the simultaneous transmission of SMS or MMS to multiple phone numbers.

Provides delivery reports that enable you to keep track of the messages you send anonymously.

Provides a dynamic messaging feature that enables you to send customized messages to specific contacts.

Allows you to send an anonymous text while displaying your registered business name.
Cons: 
In some countries, you are not permitted to display your ID.
5. SendAnonymousSMS
SendAnonymousSMS is one of the most popular and trusted websites for sending free anonymous text messages from a computer. The site is extremely user-friendly and daily sends over 100,000 free anonymous SMS/text messages. It features an easy-to-navigate interface and ships to nearly every country on Earth. All you have to do is select the recipient's country, enter the recipient's phone number and text message, and pass a captcha test.
Pros: 
The site's interface is extremely straightforward, uncomplicated, and simple to use.

Allows you to spoof the sender's phone number for the sake of anonymity and amusement.

Allows you to choose a preferred location that guarantees your anonymity.

Allows for the anonymous transmission of email.
Cons: 
This website is not responsible for any messages you send at any time, and it reserves the right to publish your IP address if you use this site for illegal purposes.
6. Textem
Texten, which began operations in 2006, maybe the best option to send free anonymous SMS to your friends without registering. Unlimited anonymous text messages can be sent to any US mobile number using your preferred US network carrier. In addition to sending free anonymous text messages with images, Text, unlike the other sites on this list, allows you to send free anonymous text messages with images. This means that you can also send anonymous MMS messages, in addition to SMS.
Pros: 
The site's interface is extremely simple and user-friendly.

Allows you to block numbers if you receive any unwanted text messages.

Allows for the transmission of an unlimited number of messages with an unlimited number of characters.
Cons:
The site is restricted to sending free anonymous text messages to US mobile carriers. 
7. AFreeSMS
This is another website that enables you to send SMS globally. It spans most of the world's continents, including North and South America, Europe, Asia, and Africa. Additionally, this website does not require registration, making it extremely simple to use. All you have to do is compose your message, provide the recipient's information, and your message will be delivered to the intended recipient. While it covers nearly every country and simplifies sending SMS internationally, it does not offer additional bulk messaging or mobile marketing services.
Pros: 
 almost every region of the world and provides services in every region.
Cons
Because it does not provide additional services and does not maintain records, it is an excellent website for casual use but not convenient for commercial use.
Is It Safe To Use Free SMS Sites?
It is safe to use free SMS sites, but you need to know that many of these sites may serve you with spammy advertisements to maximize their revenues and cover the costs, it is better for you to not click on any of such advertisements.
Can Free SMS Sites Steal My Data?
Well, not actually, but most of the free SMS sites will be using the details you enter to serve you advertisements and also use your data for other forms of researches. Each of these sites has a set of terms and conditions which need to be thoroughly read before using them.
How Much Time Does It Take My SMSes To Get Delivered From Free SMS Sites?
The messages are delivered almost instantly, some sites do delay your SMSes by a minute or two.
Is It Legal To Use Free SMS Sites?
Yes. it is completely legal to use free SMS sites, but it completely depends on the way you use them, if you use these sites to trouble someone or create spam, then you can get into legal trouble.
How these services are able to send SMS for free?
Actually, they don't. They have come up with a nice idea of allowing the users to use a part of the message say 80 characters of 160 allowed and the rest is used for advertising. Smart move!. So they collect the money from advertisers and we were surprised that one of the sites sends contextual advertisements.
Some of the sites allow you to send SMS if you refer three more friends. That's another good way to increase the popularity of the site but it does breach the privacy of people who don't like this kind of stuff. So we picked up finally two sites which work on the basis of advertisement.
These sites provide free service from a web SMS provider; regardless of whether you're at school or work, you can send free SMS messages through these sites. This article has been updated to include WhatsApp's free SMS service. We'd like to include WhatsApp here, one of the most widely used messaging services. The majority of the sites listed above offer a free service for sending SMS worldwide.