The Windows File Explorer is not the best tool for moving files around. There are many better free file manager alternatives for Windows out there. In this guide, I will list some of the best Windows File Explorer alternatives and replacements.
The interface of Windows has changed dramatically over the last few years, but File Explorer (formerly known as Windows Explorer) has remained largely untouched. It is, quite frankly, in need of some improvement.
Window's File Explorer is a feature-rich and handy tool for viewing and managing files and folders. However, if you want to add tabs, and many other features, to make the humble browser run like a champ, you can check out some freeware applications. These tools also allow you to add Tabs to Windows Explorer, similar to Internet Explorer's tabbed browsing feature.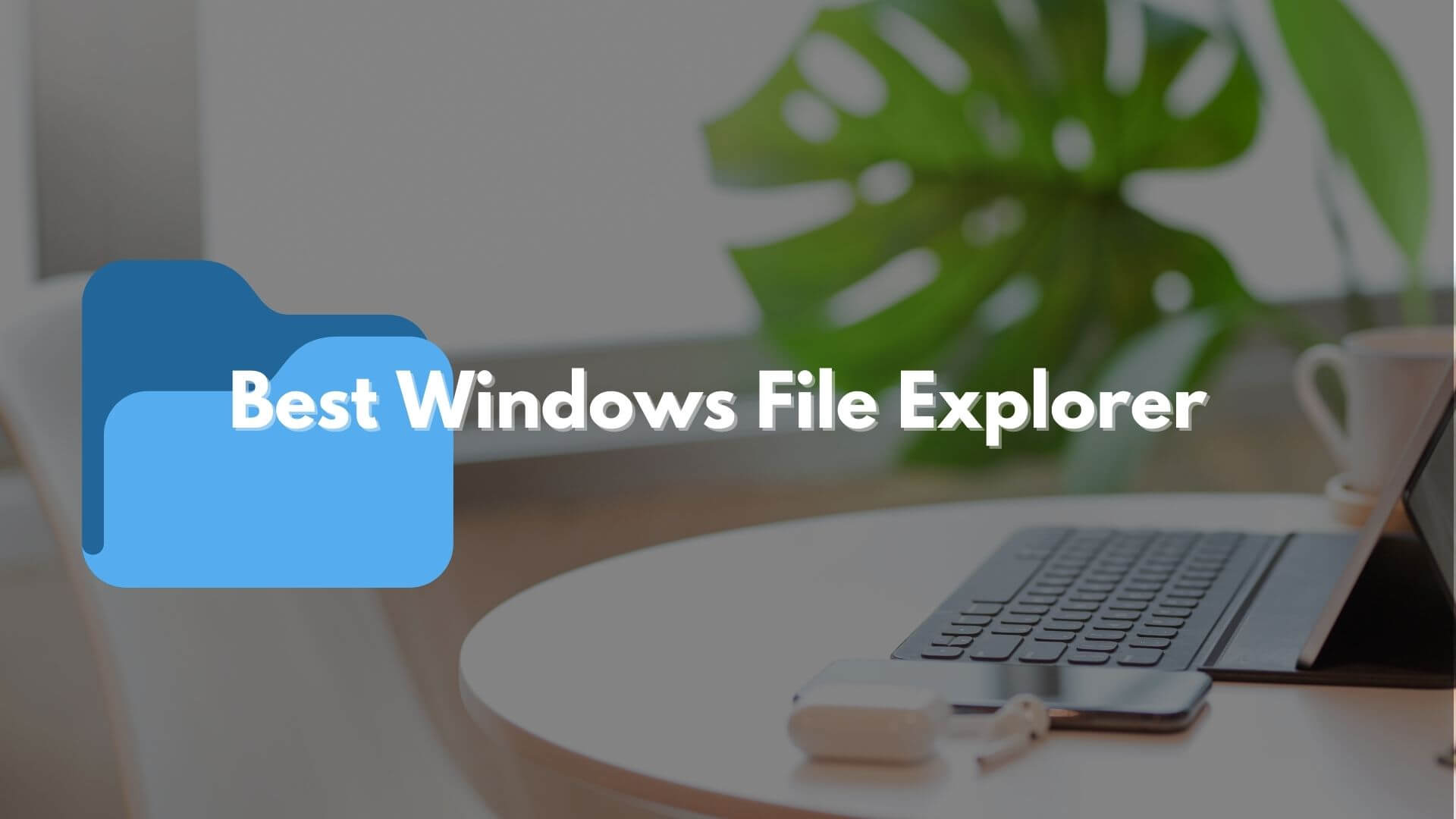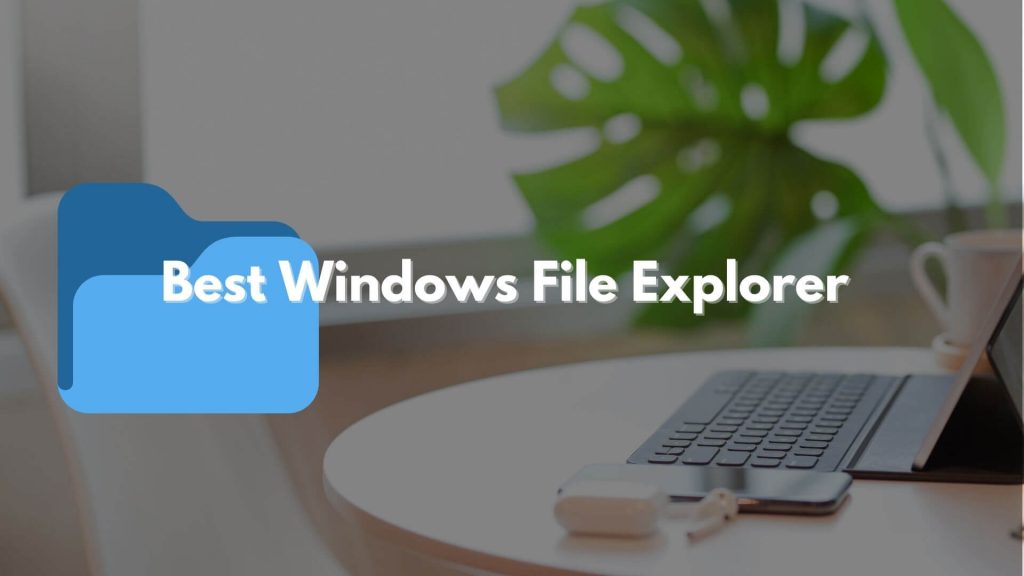 Best Windows File Explorer Alternatives and Replacements
File Explorer is helpful because it lets us manage folders and files on Windows. They assist us in creating, editing, viewing, playing, moving, copying, deleting, and searching for documents. Accessing the contents of your disk drive is, by Default, possible through File Explorer in Windows. Apart from the default file explorer, there are also many third-party explorers available.
Some of these third-party apps provide additional capabilities not found in the default explorer. If you don't want to use the default file explorer app, look into the following to find out the best file explorer for Windows:
FreeCommander
Explore++
One Commander
Multi-Commander
XYplorer
fman
Q-Dir
Let's try these out one by one.
1] FreeCommander
The first entirely free application on this list is Free Commander. It is probably the best app for those who do not need a Windows File Explorer replacement and do not want to spend money on it. Unlike some other apps, it doesn't offer extra features, but it provides more extensive, brighter icons and the standard features you use most of the time.
The app doesn't try to confuse users with lots of features most people will probably never use. Instead, it aims to offer an alternative solution that remedies some of the glaring omissions within the native Windows app.
If this is your first time using the site, what should you expect to see? There is a tabbed interface, dual panels, with the ability to add a tree view, easy-to-use icons and shortcuts (that you can customize), a more user-friendly interface. It supports ZIP files, synchronizes and compares any folder, creates and verifies the MD5 and SHA checksum. It has the functionality, including splitting and merging files and an integrated DOS command prompt.
Pros:
Normal file operations (like move & copy) are easy
Potent Multirename tool
Enables keyboard shortcuts by Default
A portable version
Excellent file manager with lots of hotkeys
Cons:
Accidentally deleting important files is easy.
Only the 32-bit version is free.
Cluttered and dated UI
Unable to replace default file explore
Buggy
To set FreeCommander as your Default Windows Explorer, click on the Tools menu and select Redirect Win+E to FreeCommander.
If you aren't sure if FreeCommander is right for you, you can run it as a standalone application and then set it as your Default when you are confident.
2] Explore++
If you're looking for an alternative to Windows Explorer that simulates Windows Explorer most closely, then Explorer++ is the way to go.
Explorer++ offers a browser-like experience for your Windows files and folders. Similar to how a browser works, it opens up folders that can be managed individually in tabs. If you want to close or open an account, you can use browser shortcuts like Ctrl+W or Ctrl+T.
Tabs can be quickly moved between them and duplicated, or they can be bulk closed. You can also drag and drop data between the app and other apps (Windows File Explorer). Other than tab browsing, it also has side features like the ability to split/merge files, bookmark folders, advanced search, and a more functional preview panel. The best part is that it's a portable app, so you can take it anywhere and use it without installing it.
Explorer++ provides the same Explorer environment as Windows but with enhanced features and increased productivity. For beginners, it can be the best Windows file manager. This file manager is available for both 32-bit and 64-bit Windows computers.
Pros:
Free and open source
Tab system
Optimized with a fast loading speed
Active development
Cons:
Limited search functionality
Folder view settings aren't saved individually.
Abandoned
Crashes semi-frequently
Useless for searching
3] One Commander
You can't go wrong with OneCommander if you're looking for a genuinely unique file manager. There is only a Windows version and a .NET 4.6 framework requirement. Windows users will find this file manager in the Microsoft store, which provides the same experience as File Explorer.
You'll be surprised by how much different the interface looks from most other Windows Explorer alternatives when you open it up for the first time. A native "flow" style user interface allows users to browse folders naturally and intuitively. As you drill down deeper into folders and subfolders, the flow goes from left to right.
A benefit of this layout is that you can change the browse structure at any branch in the tree and the drill-down path more quickly.
File managers with no ads are completely free to use. This app has all the features you may need. There is an entirely new user interface, which makes it easy to navigate through files. One Commander offers two themes, so you can choose light or dark when accessing it on Windows. Furthermore, it comes with a built-in preview feature to view files.
One Commander lets you view multiple columns and double windows simultaneously. Rather than just being a dual-window file manager, One Commander has a double window and a multi-column view. The first time you launch it, you can select the view you prefer.
One Commander includes some of its features. It has extended Unicode path support, helps in image conversion, RegEx renaming, batch file processing, a user-friendly interface, an open and close panel with two folders, easy keyboard navigation, tabbed browsing, accessible networking features, QuickLook support, etc.
Pros:
Access all drivers and Library folders
Default apps for opening files
Dark mode
Compact view
Portable version
Connect OneDrive
Cons:
The OneCommander app blends in even better with the overall theme of the modern Windows OS than the native Windows Explorer app does.
4] Multi-Commander
Multi-Commander stands out as one of the best alternatives to conventional File Explorer. Users can manage their files and folders with various tools and plugins as its open API for developers. Several buttons are available in the program, and all of them can be customized. In addition, there are shortcuts for opening specific files and accessing the HKEY_CURRENT_USER branch of the Registry.
It supports both Windows Explorer-style and the popular commander-style keyboard and mouse setup. It is designed to be keyboard-friendly and uses the popular dual-pane layout. Many tools and plugins are available in Multi-Commander to manage various files and folders, including an inbuilt scripting language. With this file explorer, you can use the drag and drop function.
Through Multi Commander, you can customize the keyboard, mouse, colors as per your need. Also, the files and folders can be viewed in a list, thumbnail, and detailed modes. You can convert or rotate pictures, view and remove EXIF tags. It supports ZIP, 7-ZIP, RAR, TAR, GZ, Bz2, JAR, etc., file formats and supports JPG, PNG, GIF, PNG, BMP, TIFF, and many other RAW formats.
It has audio tools like view and editing MP3 tags, availability of a portable version of the software in which both 32 Bit and 64 Bit version of the software is available. You can compare folders, put filters, write scripts to automate the tasks, etc. It also gives multi-language support.
Pros:
FTP and access to the Windows registry
Hotkeys to switch between drives
Auto unpacking
Browse inside archives
Workspace support
Multi-tabbed
Cons:
Folders look tiny in the Thumbnail view
It takes several adjustments before you see changes
Settings are lost when you restart
The interface is horrible
It's hard to learn
It comes with no help documentation
Download Multi Commander
5] XYplorer
XYplorer is premium software that beginners, as well as tech-savvy people, can use. It offers a customizable user interface that is convenient and easy to use. There are several outstanding features in XYplorer, including tabbed browsing, a dual-panel interface, complete portability, option to write custom scripts, Zip support, file handling, and duplication detection. As it frequently handles uniquely occurring tasks, it is fast.
With this software, you can customize your device in dozens of ways. The best part about this browser is that it checks for updates and has built-in automatic download and update functionality. You can work faster with this program. Furthermore, files can be managed by arranging them horizontally or vertically in two panes. They can be separated into multiple tabs as well. Hence it is straightforward to use.
The XYplorer application is available only for 32-bit Windows, which runs on 64-bit as well. The trial period is 30 days, which means that XYplorer is accessible only during that period. Once the trial period ends, the charges are $39.95. Moreover, it is entirely portable, reliable, easy to use, gives frequent and regular updates, supports custom scripts, and has a duplicate finder.
Pros:
Extremely configurable
Lifetime license available
Custom toolbar buttons
Logs plenty of actions for undo/redo
Custom columns
Customizable keyboard shortcuts
Cons:
Similar freeware
Trial limitations
Download XYplorer – File Manager for Windows
6] fman
fman is likely to grow on you if you have problems with point-and-click applications. The keyword here is fast. The company touts itself as GoTo on steroids. By typing Ctrl+P on your keyboard, you open a window that allows you to search for a directory and then tap Enter to get there. fman is a dual file manager, available for Windows, Mac, and Linux. The plugins are written based on the Python programming language. And it is straightforward to use. The only toolbars and buttons are keyboard shortcuts, so you must use them. If you don't need any advanced features, you can use the fman file explorer.
The dual-pane view makes file transfers between directories quick and easy. This program is keyboard-based. It is possible to open the command palette by typing Ctrl+Shift+P, even if you are unfamiliar with using keyboard hotkeys. You can search for keyboard commands you need, and press Enter to launch that command. Once you've used the command palette for a while, you'll find yourself using it less and less.
Fman's default features may not be enough for you; many user-created plugins are available to extend its capabilities. You can see all the available plugins by typing Install Plugins in the command palette. Additionally, it has a cross-platform, beautiful UI, multiple Directory Panels, and is very reliable.
Pros:
Works on all operating systems
Simple to use
Easy to find commands by name.
Cons:
No (text) file viewer
No explicit bookmarking for directories
Designed mainly for keyboard users
Has no Menu bar
Requires email address to download
Still quite buggy
The GUI can't find settings
Default dark theme
No portable bundle is available
7] Q-Dir
Q-Dir provides easy management of files and folders. A fantastic QuadroView (4 panes) technique makes access fast and easy. The usual features of your system, like Drag and Drop, Views, and other functions, do not need to be renounced. File Explorer alternatives often show off their dual-pane interfaces that make it easy to manage files, but Q-dir offers much more. There are four panes, so why limit yourself to two? A free Windows program called Q-dir does the same thing. That is why it's also known as Quad Explorer.
This file manager is primarily meant for dealing with multiple folders at the same time. The developers created a collage of the default look of the single file manager. You can change the number of panes and arrange them horizontally or vertically. There is also the option of creating folder tabs in every pane. In any case, you can customize it to look more natural.
Additionally, you can save a particular arrangement in a file for future use or in case you need to reinstall your operating system if you need to carry on working on another PC. You can get a tabbed browsing experience in all four views. The directory structure is shown as tree branches. It has a small footprint, supports multiple languages, can work from a USB drive for complete portability, and saves your favorite folder combinations for quick access later.
Pros:
Enhances Explorer
You can view four windows simultaneously
Portable
Free
It does not use a lot of RAM
Tabs are available on every window.
Very customizable
Cons:
Cumbersome; Not enough keyboard shortcuts
Sometimes may have bugs
No search
It's fun to play around with the various window pane configurations. There are even quick tabs at the top for rearranging the display into different window arrangements. It is possible to switch between the file browser panes at will.
To set Q-Dir as your default file explorer, click on the Extras menu > click Q-Dir as default browser > select As default Browser for all.
How do I Find the Best Free File Manager for Windows?
The Windows 11/10 file manager offers several convenient options, and you can test all of them to determine which is a good fit for you. To get the most out of your computer, you can download One Commander, Files, File Commander, etc., as some of the best free file manager apps for Windows 11/10.
Are There Better File Managers Available for Windows?
Though Windows 11/10's in-built File Explorer has been revamped in recent years, better file managers are undoubtedly available. Regardless of whether you want to batch rename files or do something else, the file managers, as mentioned above, let you do that smoothly at any time.
I hope this post will help you learn about the best Windows File Explorer alternatives and replacements.