The current market is competitive in every area, Right from banking sectors to car and even between companies who make bread for you.  With more and more options it also becomes little difficult to find the best plan for your phone or credit card.
In India we have two services, TrimBill for finding best DTH & Internet Plans and for Mobiles we have Change My Network but for International Market specially for US, Bill Shrink is an excellent service. This service offers you to find the best and cost-effective plans when it comes to Credit Cards, Wireless Services, Television, Gas Stations and Savings / CDs.
For example if you prefer to find which is best Wireless plan for you when compared to your existing plan, Here is what you need to do .
Select your current carrier.
If you have any contract, select that.
How much time is left for that contract.
How much you pay for it now
Your monthly usage.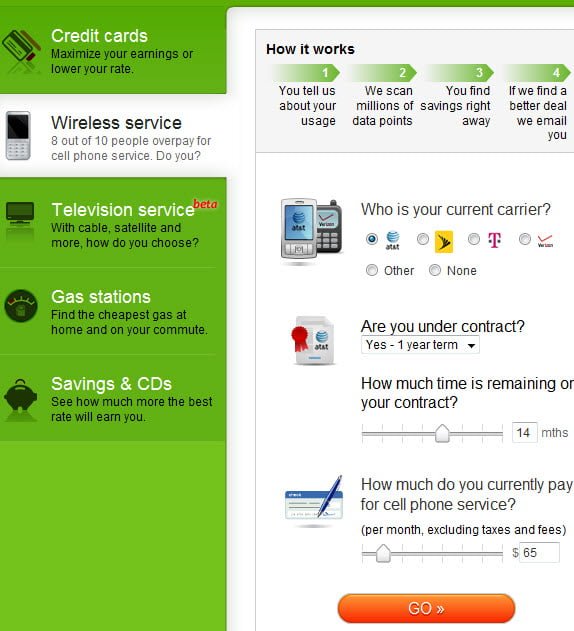 Then it will ask you, how you use your cell phone which includes your talk minutes, sms, email, your credit ranking, where you are located, when you need the plan and so on. It even asks which numbers you call more often to get you even better plan. These details if you wish can be taken from your carrier account if you give the proper authentication.

Then a comapred result is given to you from most of the operators which you can view and select the best plan for yourself if the suggested is not suitable for you.