Bing after getting a good progress in Search market share has not stopped improving and now their Maps have some strong muscles with some awesome apps worth checking out. Here is the list :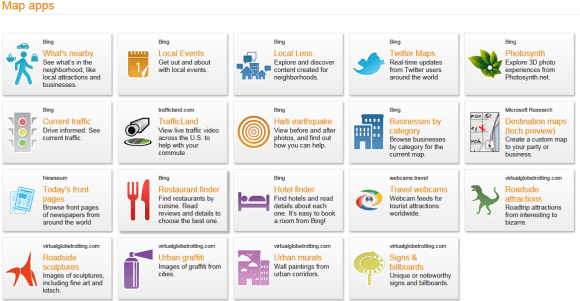 Whats Near By
Local Events
Local Lens
Twitter Maps
Photosynth
Current Traffic
Traffic Land
Haiti Earthquake
Business by Category
Destination Maps and many more.
The latest of this is the Local Events Application which was announced recently and helps you in finding local events around your. I find it pretty fast while switching from one place to other.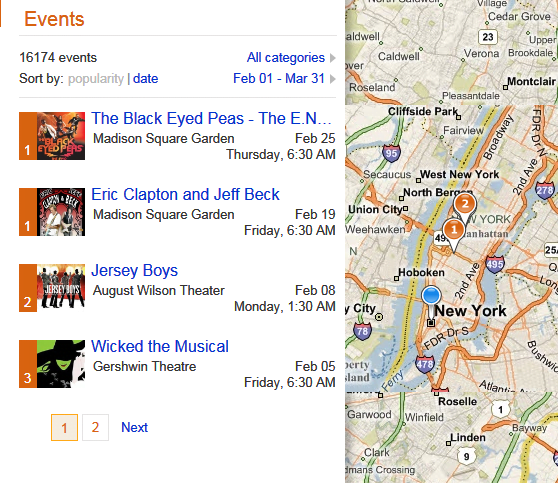 I hope we get to see more of  these kind of applications integrated seamlessly between sections of Search such as if I search for an event it can get me direct on the maps from there. That should be pretty smart.