If you found your biometric devices missing in your Windows Device Manager or uninstalled unintentionally, this post will help you restore them! In this post, we will provide you with three working methods to restore your biometric devices, so follow the post until the end!
Why Do Biometric Devices Go Missing?
Do you know why the missing biometric device error occurs? It's reported that most users who upgraded to Windows usually get this error, typically due to incompatible drivers or forced removal of the devices.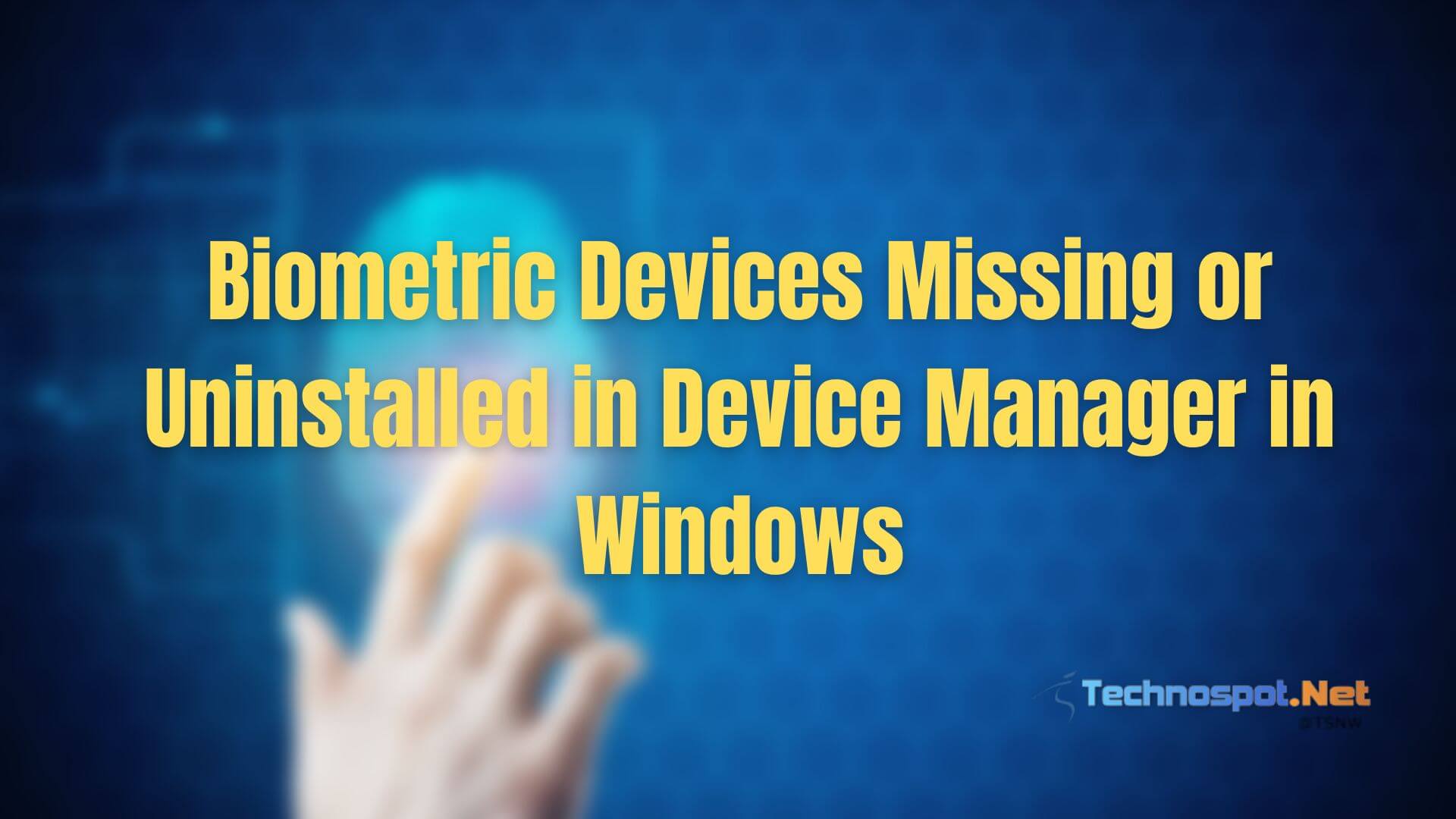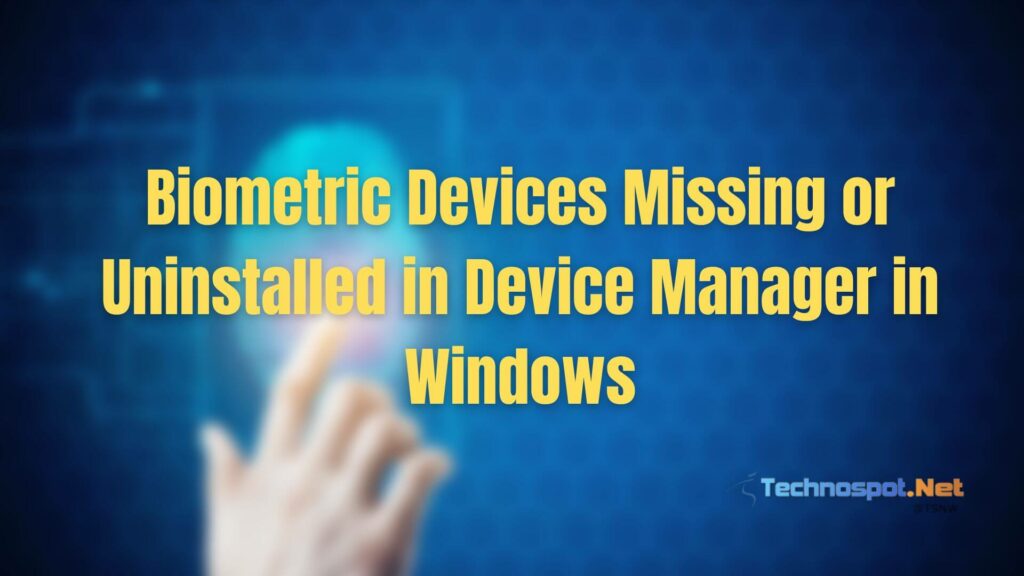 What Do I Do if Biometric Devices Are Not Showing in Windows Device Manager?
Here we are providing three solutions where you can quickly restore your biometric devices in Device Manager in Windows.
Re-Install HelloFace.inf file
Download Software& Driver from OEM Website
Contact OEM Support
Follow the guide below to restore Biometric devices missing or uninstalled in Device Manager.
1] Re-Install helloface.inf File
If you uninstalled the Biometric devices from your Device Manager or it is missing for any other reason, you can bring it back by installing the HellFace.inf file. Follow the steps below to understand the complete process.
Open File Explorer; now copy the path and paste it into the address bar of the File Explorer.
C:\Windows\System32\WinBioPlugIns\FaceDriver
Locate HellFace.inf file, right-click on the file and click on the Install button.
Now you must follow the on-screen instructions.
After the complete installation process of the HellFace.inf file, you need to restart your system and check whether the Biometric device is restored in the Device Manager or not.
Sometimes people don't get the HeloFace.inf file at the above location. In such cases, you can go with the location (C:\Windows\WinSxS) and open the folder named amd64_microsoft-windows-hello-face. Here you will easily get the installation file.
2] Download Software& Driver From OEM Website
Sometimes due to the error of device software & driver, it shows Biometric devices missing or uninstalled in Device Manager. In such conditions, you must download software and driver from OEM Website. You need to visit the manufacturing software developer website, download the latest and compatible software and drivers for your system, and install it on your system.
3] Contact OEM Support 
If you manually removed the Biometric device from your system, we recommend contacting the OEM support helpline and taking advice from the experts to restore the biometric devices on your Device Manager in Windows.
Conclusion 
If you are still following this post, then you have a complete idea of how you can restore the biometric devices on your system. We have provided you three best methods to fix the Biometric devices missing or uninstalled in Device Manager in Windows. Try any of them and fix this issue on your Windows system. If you have any question, feels free to ask us in the comment section.     
Do I Need to Download Helloface INF File From Anywhere?
No, you can't just download HelloFace.inf file from anywhere. It is a system file that is downloaded or installed with Windows. Windows Hello connects with PIN, Password, and Camera integration.
Why Is My Camera Not Compatible With Face Recognition?
Not every camera is compatible with Windows Hello Face Recognition. If you are planning to buy one, check the compatibility. Usually, a camera with a specialized illuminated infrared camera is required.