Blocking, Ignoring and do no want to attend calls are few things which we often do with our Mobile even though the first one is pretty touch because that defies  the idea of having a phone itself but then there are some calls which keep on irritating which could be from the same number.
Though you might argue that you can just hit the red button but then you need to attend and you become answerable to the person who called you if he or she is a known person.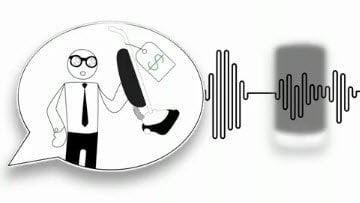 So today we will talk about list of apps, online services, operator provided solution which will help you block calls from specific numbers or even area. Now when I say blocking, it does not mean that nobody will be able to dial your number and hit the green button but they might get a tone which will keep telling them that the phone is out of reach or busy or will just not reach you in some cases.
I have talked specifically on Call Blocking options for US and India, so if you have are from a different country let us know and I will look into it.
If you are going to need an app, I will always suggest you to get a paid app for these kind of issues. They are worth paying as they help you get more features and I think will be ready for paying  5 to 10 $ for this.
Android App : Mr Number is the best fit we found based on it's popularity and comments.
Apart from letting you block phone numbers it can also catch calls from telemarketers on the first hand.
For US, there is a reverse lookup facility available ( Paid ) which can find who called you from the unknow numbers.
For friends whom you want to ignore for a while, it provides a status concept which lets you either send that call to voice mail or send a text message about what you are doing without you even knowing that a call came.
BlackBerry App : Call Blocker Professional. Though Blackberry comes with option to Block SMS and emails from specific contacts but Call block is missing. This app is similar to android app above but it
Add numbers in bulk
Block calls from entire area.
Block Calls even on call waiting.
Works even if you have locked your mobile.
Allows you to save settings in case you need to reinstall the app again.
Symbian : Advance Call Manager The best app for Symbian phones, though many Nokai phones come with an inbuilt option to block calls but this gives gives a lot more.
Divert Calls, Busy Tone, Personal Voice Greeting
Schedule to change its behavior.
iPhone :
If you are one of the persons who Jailbreak your iPhone (s), iBlackList is the best option for you.
Password Protect you list.
Parental Control
You can have Multiple Lists
You have 4 actions available, right from voice mail to busy tone.
This is the best solution if your country does have Google Voice. You dont need to a buy an app nor you need to call your operator for making a request.
Google Voice : It gives you three options Send to Voicemail, Set the number as Spam or completely block which makes the caller hear "We are Sorry. You have reached a number which has been disconnected or no longer exists".  The best part is that you have a user interface where you can see the list of calls which was made to you, so if you are busy at the moment you can login to your account later and set it to spam or block it off. Find complete details here

Below is a video on how Blocking Calls in Google Voice Works
On similar lines there is another service which I picked up from Microsoft Answers, is YouMail. Though this is a paid service but their free option is worth trying. Once you connect your number with them, in free version, they allow you to play a greeting before disconnecting which can be enough to annoy them.
US :
AT&T Smart Control : You will need to activate this service on your number at the cost of 4.99$. This service then lets you block 30 numbers and even the 411 Directry Assistance numbers. Basically this service was introduced to control on calls made by kids. via
Airtel : Comes with Airtel Call Manager It lets you manage your block list online. There is an integrated search which helps you find the blocked number quickly when you wist to unblock.
Vodafone :  Call Filter feature of Vodafone allows you to block any number by making a call.  Using the Voice Interactive Menu, you can create a White List and Black List to add any count of number.
This is the last option which doesn't work that good, at least not in India. Every country have a policy for telemarketers using which they are not allowed to call a person if his or her phone number is listed in a Do Not Call or Do not Disturb registry.  The best way is to call in your operator and ask him how to register your number for that. However this might take some time.