Netwrix USB blocker has a  USB application which allows you to block USB access like Storage devices, iPods, Printers, PDAs, Network adapters, Modems, Imaging devices, etc. from a central place. Many of the IT companies have come with policies where they do block USB device access on computers with help of registry hacks and this sounds much better than that.
This USB blocker program relies only on built-in Group Policy mechanisms and prevent unauthorized use of removable media without any deployment on client computers. It uses Active directory for this.
However for stand alone computers just check the option which says Block USB Devices. If you do have home network then you can add domain name which blocks the access of USB device all over the domain and if you want specifically to exclude some computer  just add the file with list must contain NETBIOS computer names, one name per line.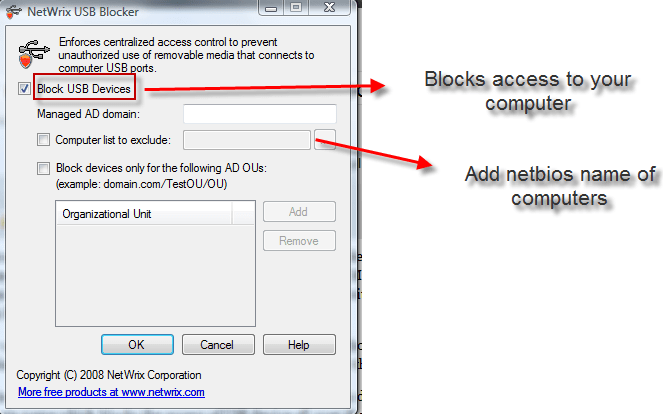 If you have home network and want to use this its free but for Commerical purpose you will have to buy it.  Check out Netwrix USB Blocker