Accessing the internet and browsing pages has become much of trend and a need too. Several web browsers especially built to be used on mobile phones are already available; the new enterant in this series is BOLT, a free web browser, which claims to work on lot of phones, even the basic ones, no smart phone required to enjoy BOLT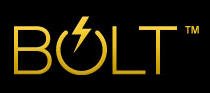 BOLT also claims –
Full PC-style browsing for all types of supported mobile phones.
Loads pages faster than any other mobile phone browser.
The battery consumption is lesser by 1/3 as compared to other mobile phone browsers.
To support streaming videos, RSS feeds, social media sites, Google Maps, etc.
To support viewing Web sites in all Latin-based languages including English, German, French, Spanish, Dutch, Flemish, Swedish, and many others that are fundamentally Latin-based.
You can install it along with the already existing browser on your mobile phone.
Talking about the security concern, BOLT claims –
Security features in BOLT include:
128-bit secure (SSL) Connection: BOLT uses an encrypted protocol called Secure Sockets Layer (SSL) to access secure Web pages.
Filtering: Server filter protects you from spyware, malicious or faulty add-ons, online fraud and spoof Web sites. The BOLT server acts as a filter that protects you against common threats, such as spyware or other types of malware, when browsing the Web.
Certificate error notification: A certificate is an electronic document that can help identify a Web site's owner and can help you make decisions about trusting the site with personal or financial information. BOLT warns about certificate error when there is a problem with a certificate or the server's use of the certificate.
Pop-up Blocker: A mechanism that provides you with a choice to view or block pop-up windows.
BOLT is currently in closed Beta, you need to get an invitation to download it, You can fill up the information here to request an invite code.
You can get an invite code @ IntoMobile Source IntoMobile