Keeping different types of wallpapers as your desktop background is something we all love to do, however the choices vary, some like to keep their wallpapers beautiful and smooth one, whereas some want them to be damn simple, also there are people who like some weird wallpapers. If you are the one who loves weird wallpapers, or if there resides a prankster kind of person in you, here is an awesome Wallpaper Pack for you. The pack is named as Broken Desktop Wallpaper Pack, and as the name says, Broken Windows and error messages are the theme to this pack, have a look at some of them –
If you ask me, I liked the Broken Windows ones more as compared to the error messages wallpapers, and talk about the favorite one, the one which showcases the man with a Windows sign cut down from the wall is awesome. This pack has 20 Wallpapers, and all of them are HD ones, with 1920×1080 resolution.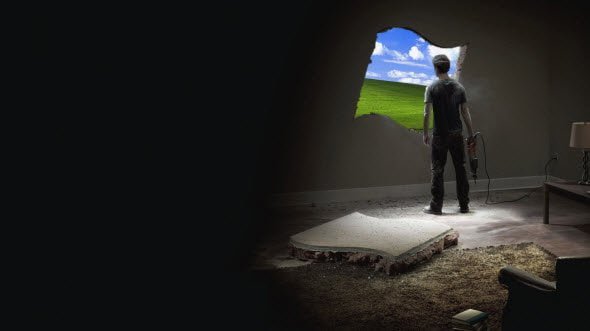 Well, whatever is your taste in case of wallpapers I am sure you would like to give this pack a try, 16MBs zip file is all that is to be downloaded, and totally worth. Go ahead and grab this pack now.
Thanks to the CHIP for giving us this awesome Wallpaper Pack for free, download it here.
Here are some more slightly off-beat wallpaper packs, you will probably love going through them and may be you would like to download some of them –