Transferring images in iPad without connecting with USB and over Wi-Fi is something which many iPad users would love it. This feature might get introduced in iOS 5 but till then WiFi Photo transfer app for iPhone, iPad and iPod is a great solution.This app is completely free.
Viewing Images from iPad on computer
This app makes all the albums in your iPad available as if they were available as Photo Gallery on a website which can be viewed using web browser like Firefox, Chrome and IE on your computer.For example if you have visited Flickr you can see all the albums, preview, option to see full size image and download. This app brings the same kind of experience.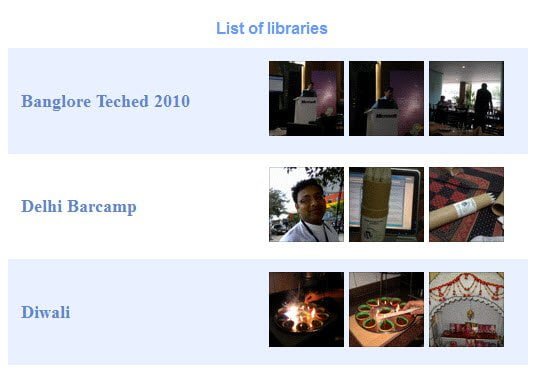 Once installed all you need is to launch the app and it gives you an IP address which you need to open in your computer or iphone or any device which has a broswer.
When you open any of the album, list of thumbnail of each of the photographs is displayed. Clicking on any of the image,  opens a bigger image with option to download large,medium and small size of the image.
Transferring and Downloading Images from iPad to Computer
When you are at the album level you can download all the images in zip format. It is also possible to download only selected images for which a nice check box is give next to each photo thumbnail. You can also select a range also.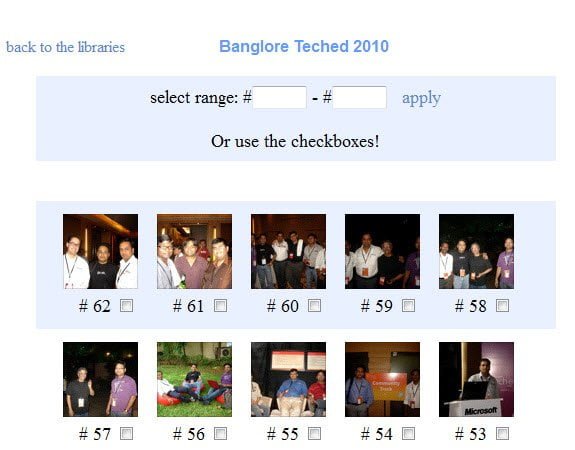 Video Demo :  ( Direct Link )

Download WiFi Photo Transfer from iTunes