World taximeter is an excellent service which allows you to find taxi fares between 2 places in most of the cities in the world. It even gives you out a Google map ( With time and distance) with route on it and currency conversion option between euro, dollar and pound.
Cities covered by this service :
Amsterdam | Barcelona |Berlin
Boston |Chicago |Dublin
London | Los Angeles |Madrid
New York | Paris |Prague
Rome | San Francisco| Singapore
Sydney |Toronto
Direct Airport Search :
London Heathrow Airport | Gatwick | Stansted | JFK | LaGuardia | Logan | O'Hare | Midway | LAX | Roissy – Charles de Gaulle | Orly | Fiumicino | Ciampino | El Prat | Barajas
The interface is dam easy, Here are the snapshots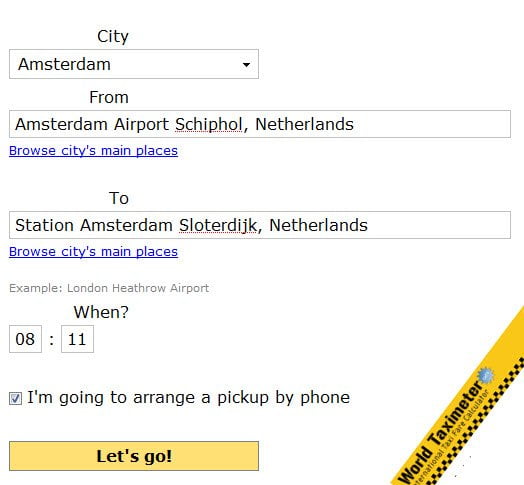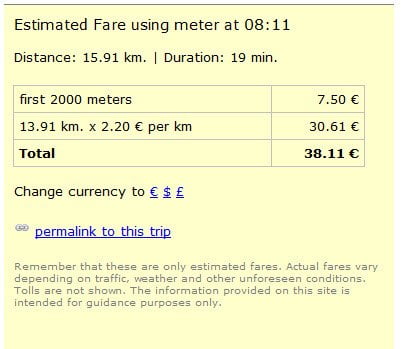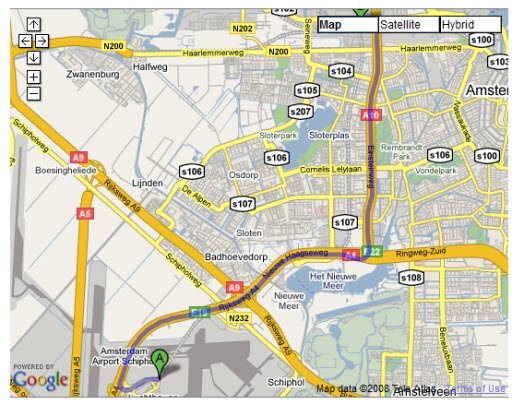 At the end you get more details on services in and around that city. Like when i was searching for Amsterdam, they also tell about Popular taxicab trips in Amsterdam and Latest taxi services in Amsterdam. Check out World taxi Fare and bookmark it so when you travel, you don't miss it.
Related : Looking for taxi, limousine or shuttle using real time position of vehicles in your city , Give Ride Finder a try. If you got a iphone give Taxi Magic a try, it allows you to manage and book cab/ taxi  from iphone