Global warming, Fuel saving, Reducing Carbon footprints etc. are the most promoted issues these days. No-doubt we need to contribute whatever we can in all the above, and probably one of the most primary contributions which can be done is fuel saving.
What is Car / Bike Pooling ?
Car/bike pooling is the easiest way to save fuel, which ultimately leads to reduction of carbon footprints, and hence a reduction in global warming rate too. Commute Easy, is a service which is dedicated to providing the platform to bring the people, who are interested in car/bike pooling, together.
How Car / Bike Pooling  works ?
You need to register, leave your phone number and route (route is to be described using the map, here you need to define the origin, destination, and few en route), and then as per convenience and feasibility, you can easily go for a car/bike pooling.
However , this service just provides a platform, later on, choosing, with whom are you going to share your car, or whose car will you share etc are your own decisions and you are fully responsible for it.
Car Pooling in Bangalore, Mumbai, Pune, Hyderabad, Chennai and Kolkata, can easily be organized via this service.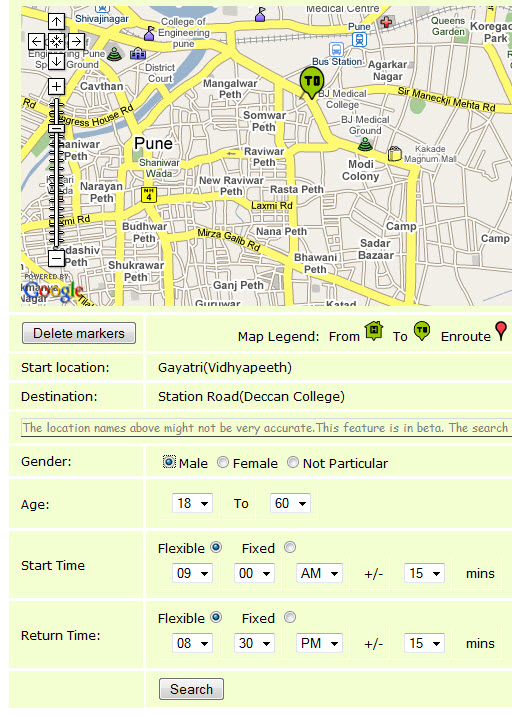 So what do you think ?
As far as you are comfortable with sharing the rides to your workplace, this is an awesome concept, there may be people like me, who can never get ready in time, and so, the options left for me are either using some public transport or your own bike, if you are not my types, go ahead and register, and help us in fighting the increasing rate of Global Warming. Do share with us, your views about Car / Bike pooling or if you are already using it. Try Commute Easy
Realted :  Find how much it costs to drive anywhere in the US by Car