How many times have we taken out a CD or DVD rom grave and then found it dead or when asked for a video cd that you made last year and it never worked before your relatives ?
Many,  in fact so many times that we just make sure we do have a copy as soon as it comes to us and then dump it off. Well that take's space and we forget where we copied it too. What a mess.
Cd Check is a free utility ( personal usage) which allows you to check your cd for any data error and let you know how healthy is your media. This way you can either make another cd from the backed up data or buy another one to avoid last time failures.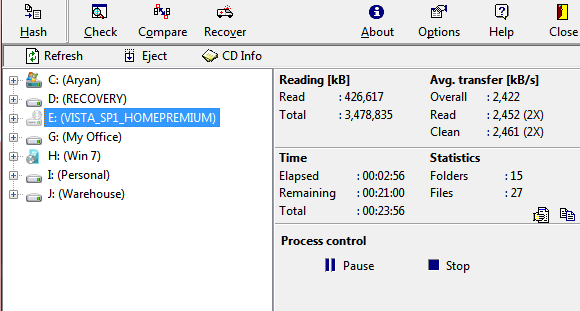 You can download it from here and for personal usage you can ask for a free license by following the instructions on this page.