Outlook tool is an advanced tool which allows you to change lot of settings in Outlook and associated data folders settings which generally are not availble directly to the users. Though you can change the settings from registry but this tool does that for you. Before going ahead I would recommend this tool for Advanced users who understand the effect when you change settings using this tool.
 For example you can change the path of PST files easily or can remove blocked attachments and even increase the duration of new mail alert display.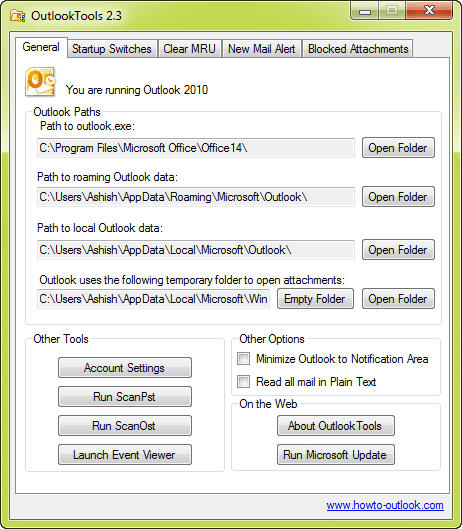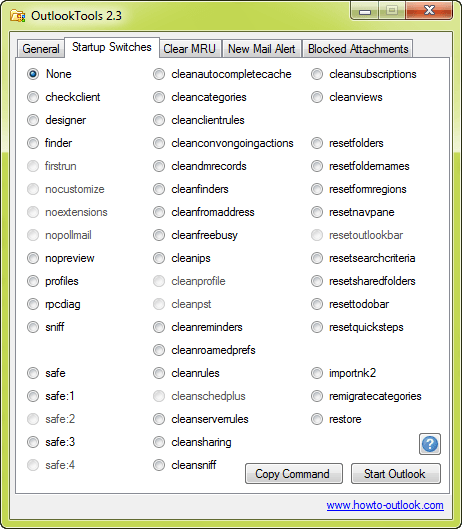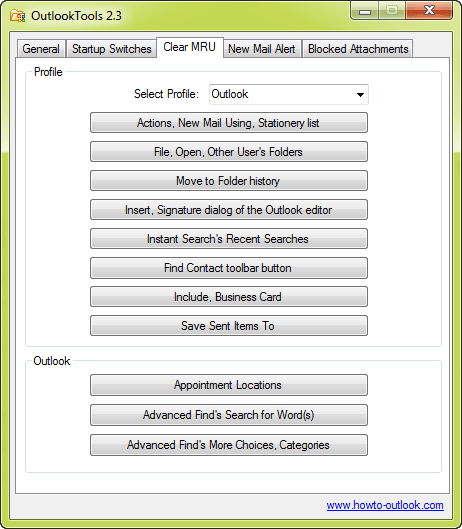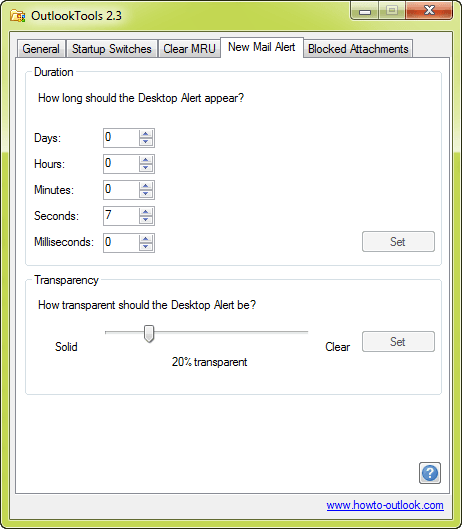 Outlook tool features
Easy access to Outlook settings and data folders
Easy access to troubleshooting tools ( Scnning PST files )
Start Outlook with a startup switch which is similar to starting it as from command line.
Clear the Most Recently Used lists
Make the New Mail Alert stay up for longer than 30 seconds
Unblock attachments, allows you to select in bulk.